Ryan Murphy noted that "Freak Show" will have five musical numbers, including Lange's upcoming performance of a Lana Del Rey song and a Kurt Cobain cover. Wednesday's episode (spoiler alert if you haven't seen it!) offered the second mini-"AHS" music video in which Dot, played by Sarah Paulson, revealed her hidden musical talent. After Bette failed to hit a note, Dot broke into Fiona Apple's "Criminal" (the show ignores anachronisms in music). It was definitely the highlight of the episode, and helped to distract from the terrifying storyline and melancholy ending.
HuffPost Entertainment has the exclusive full video for your enjoyment. Hopefully Bette will soon get her own much-awaited moment in the spotlight.
"American Horror Story: Freak Show" airs Wednesday at 10:00 p.m. ET on FX.
Before You Go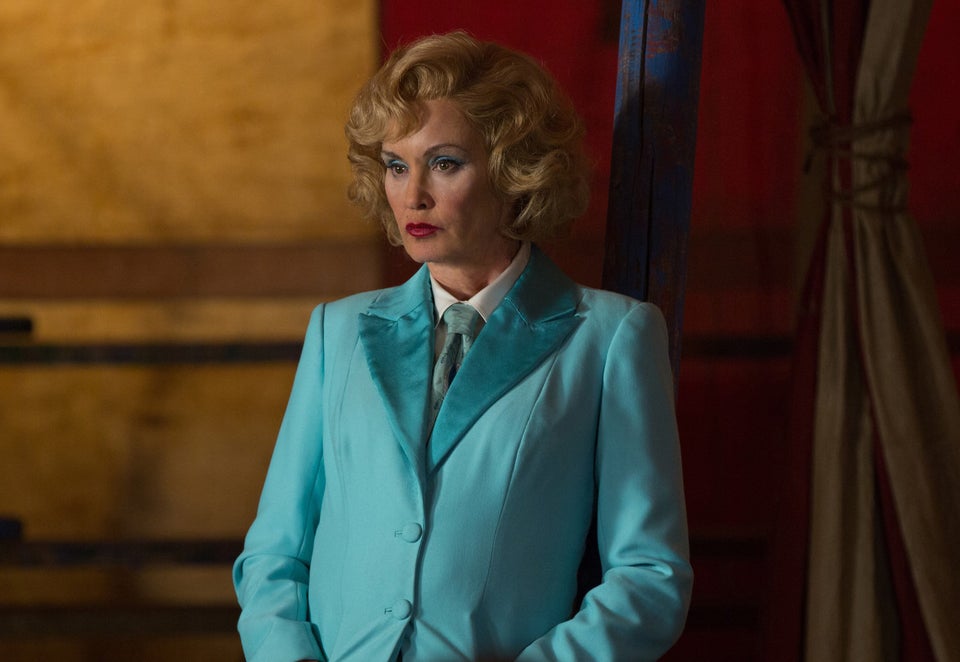 "American Horror Story"
Popular in the Community