Sparkly angel human Sarah Paulson wore her official sparkly angel human uniform on "Late Night with Seth Meyers" Monday.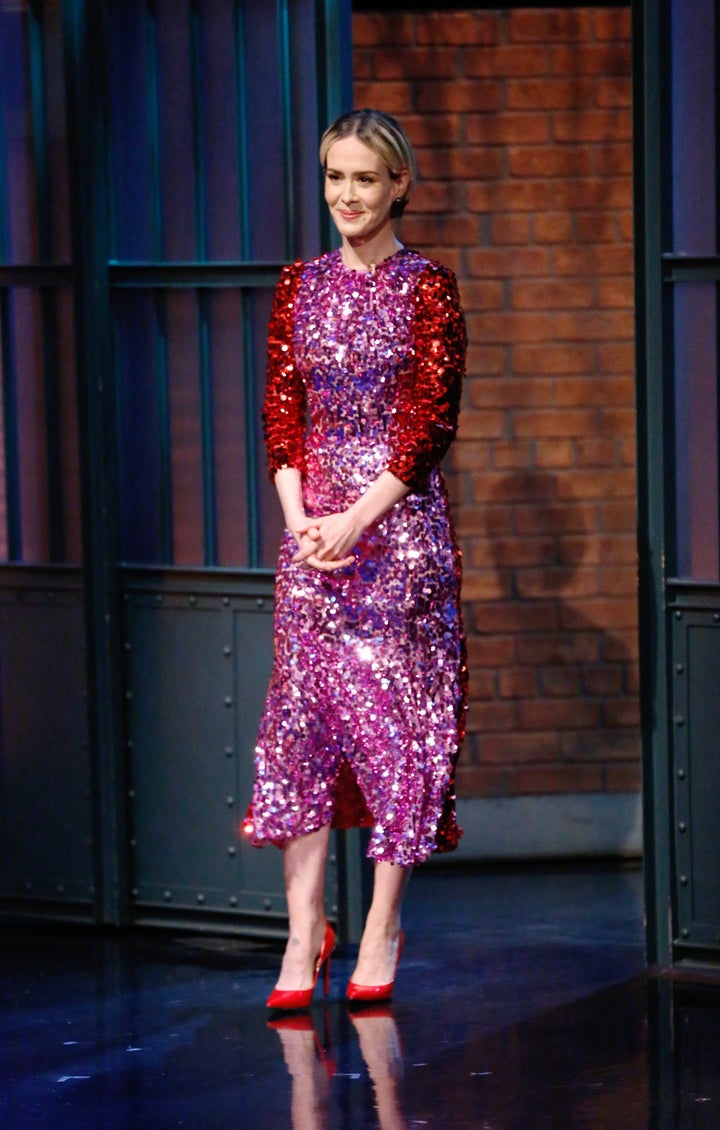 Clad in a pink and red sequined fantasy disguised as a dress, the actress once again solidified her affinity for the statement dress. In these dark days, it's important to find some things to smile about. This look is one of those things.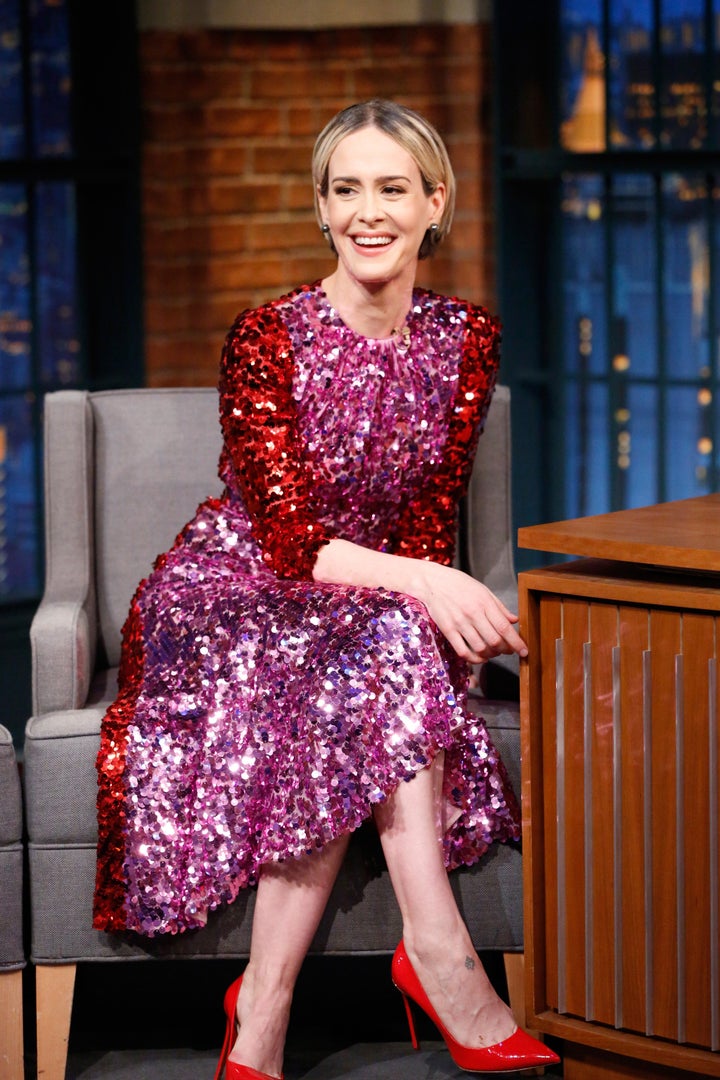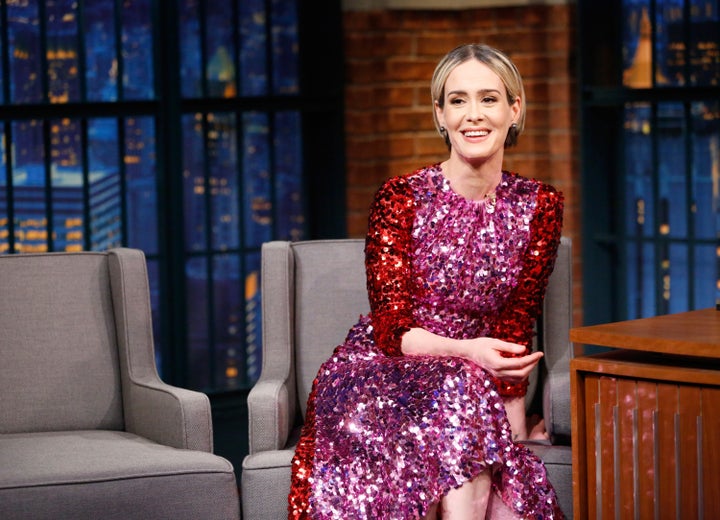 Someone buy me this dress so I can be perfect, too.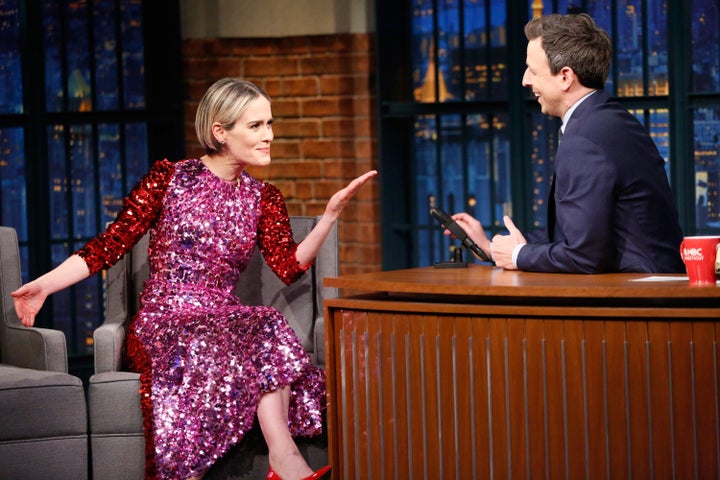 Popular in the Community