Sarah Paulson has a solid piece of advice for up-and-coming actors: Don't pretend to be something you're not.
In a guest column for The Hollywood Reporter, the "American Horror Story" star breaks down how the narrative that women are always in competition is toxic.
"I was raised with this idea that women don't work well together — not by my parents, but environmentally, societally and culturally, I was conditioned to think that women didn't get along," Paulson writes.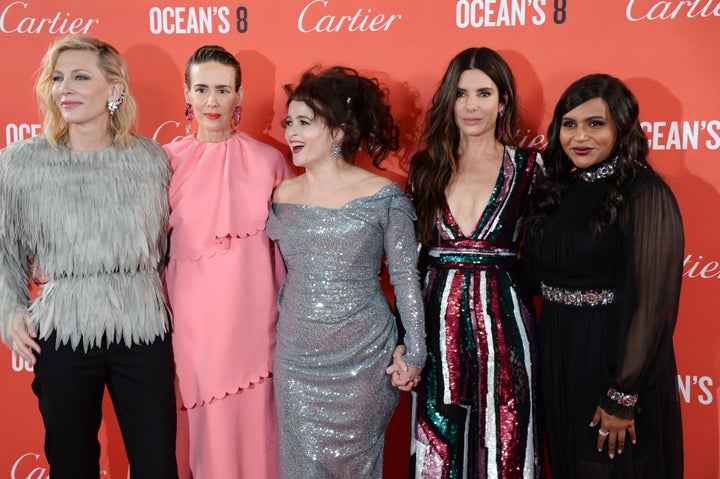 The actress unpacks how female relationships are depicted on film or TV screens ― "unhinged jealousy, competing for the same man, same job, that dress at a sample sale" ― and how they affected the way she worked with other women.
Paulson goes on to share an anecdote about a female agent whose behavior only perpetuated her belief that women were out to get one another and says she really only came into who she was when she worked with writer and director Ryan Murphy.
"He creates an environment where my ideas are heard, and it's a true collaborative experience. He relies on my attention to detail and my curiosity, and he nurtures that in me and in so many women," writes Paulson, who then celebrates how Murphy consistently hires women whom Hollywood would often define as past their prime because they're over 40.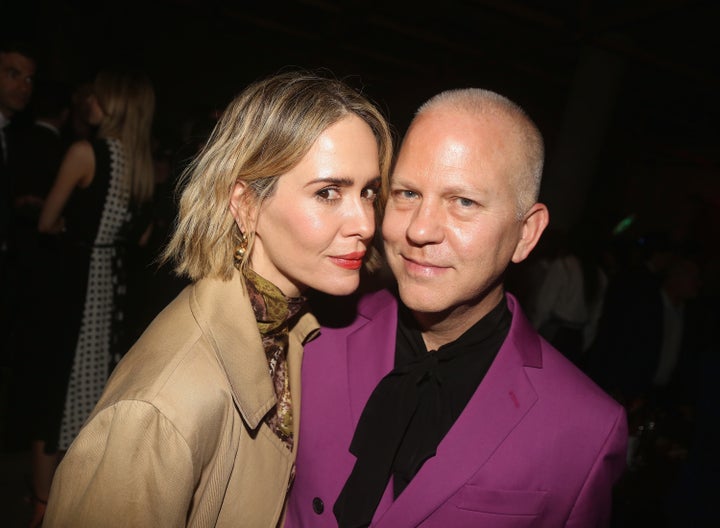 "Take American Horror Story. You've got Kathy Bates, Angela Bassett, Jessica Lange and Connie Britton, all over 40 and getting opportunities to continue to do work that heretofore had been unavailable to most women past a certain age," she writes.
"Working on that show, I came up against my own prejudice, that narrative I had been holding without realizing it, about what it was like to work with women. To realize that I didn't have to succumb to this notion that I erroneously held onto has been not only liberating but incredibly stimulating."
Paulson's main takeaway is that "trying to mold yourself into something you're not by diluting your uniqueness is the surest way to ensure you won't work the way you hope to." 
"If I had known this from the beginning of my career, who knows what might have happened," she adds.
One thing's for sure, Paulson is making plenty of female friends on set these days.
REAL LIFE. REAL NEWS. REAL VOICES.
Help us tell more of the stories that matter from voices that too often remain unheard.
BEFORE YOU GO
PHOTO GALLERY
Most Shocking "American Horror Story" Moments So Far