A CNN video shows Duncan shook hands with Trump as he said, "Mr. President, let's release the memo."
Trump replied, "Don't worry. 100 percent."
But on Wednesday White House press secretary Sarah Huckabee Sanders says the president hasn't read the document.
The White House is completing a "legal and national security review" before it takes action on the memo, Sanders told host Chris Cuomo in a Wednesday morning appearance on CNN's "New Day." Sanders added she hasn't seen the document herself.
House Republicans voted Monday to release the controversial, four-page document that they say could bring an end to special counsel Robert Mueller's investigation into Russian interference in the 2016 election.
The memo, which Republican staffers authored, contains allegations that government officials breached the Foreign Intelligence Surveillance Act as the FBI began investigating Trump's presidential campaign. In seeking a warrant, officials inappropriately used information contained in a "dossier" on Trump that the Democratic National Committee and Hillary Clinton's presidential campaign funded, the memo contends. GOP lawmakers have called it "sickening" and "worse than Watergate."
On "New Day," Sanders referred to the FBI investigation as a "hoax," but stated that the White House plans to see it through.
Assistant Attorney General Stephen Boyd warned the House Intelligence Committee's chairman, Rep. Devin Nunes (R-Calif.), in a letter last week that releasing sensitive information contained in the memo without allowing intelligence agencies to review it would be "extraordinarily reckless."
"[W]e do not understand why the committee would possibly seek to disclose this information without first consulting the relevant members of the Intelligence Community," Boyd wrote. Other top Justice Department officials, including Deputy Attorney General Rod Rosenstein, pleaded with White House Chief of Staff John Kelly on Monday not to release it, according to a Washington Post report.
Republicans, including Sanders, have argued that releasing the document is an issue of transparency. Trump has five days from Monday's vote to decide whether or not to block it.
Just before the State of the Union, the press secretary said the White House had "no current plans" to release the memo. Trump's Tuesday night comment, however, flipped the script.
Before You Go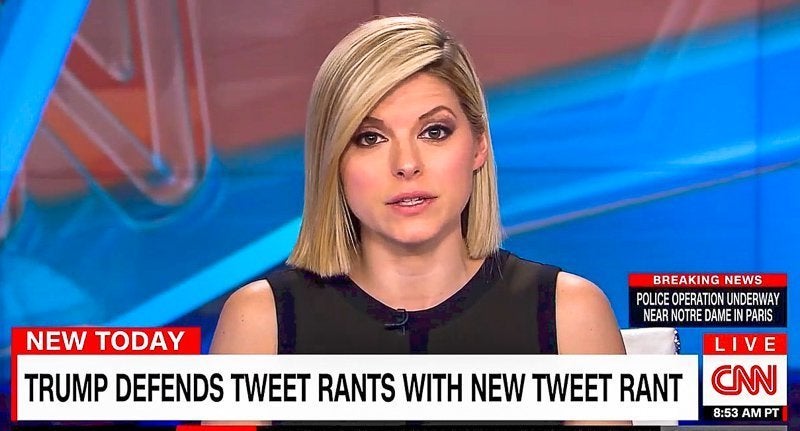 Cable News Chyrons Tell The Bizarre Story Of Trump's First Year In Office
Popular in the Community