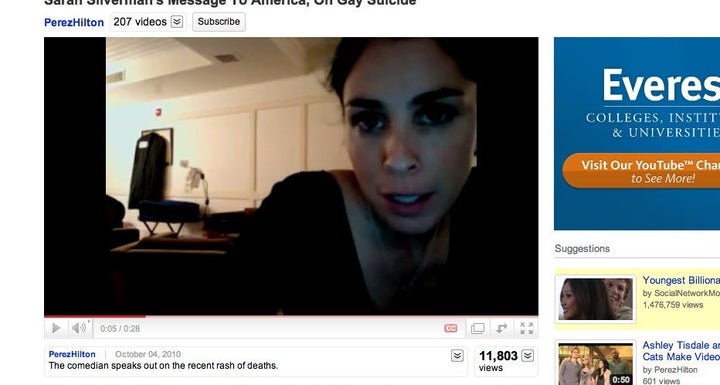 Comedian Sarah Silverman struck a serious note when she posted the following video on Perez Hilton's YouTube account, pointing the finger squarely at America's social policies that tell gay people that they cannot serve their country openly (Don't Ask, Don't Tell) or marry the person that they love.
"You're telling that to kids, too," said Silverman in the short but strongly worded message, adding that the bullies "learned it from watching you."
WARNING: VIDEO CONTAINS PROFANITY/NSFW LANGUAGE.
Popular in the Community