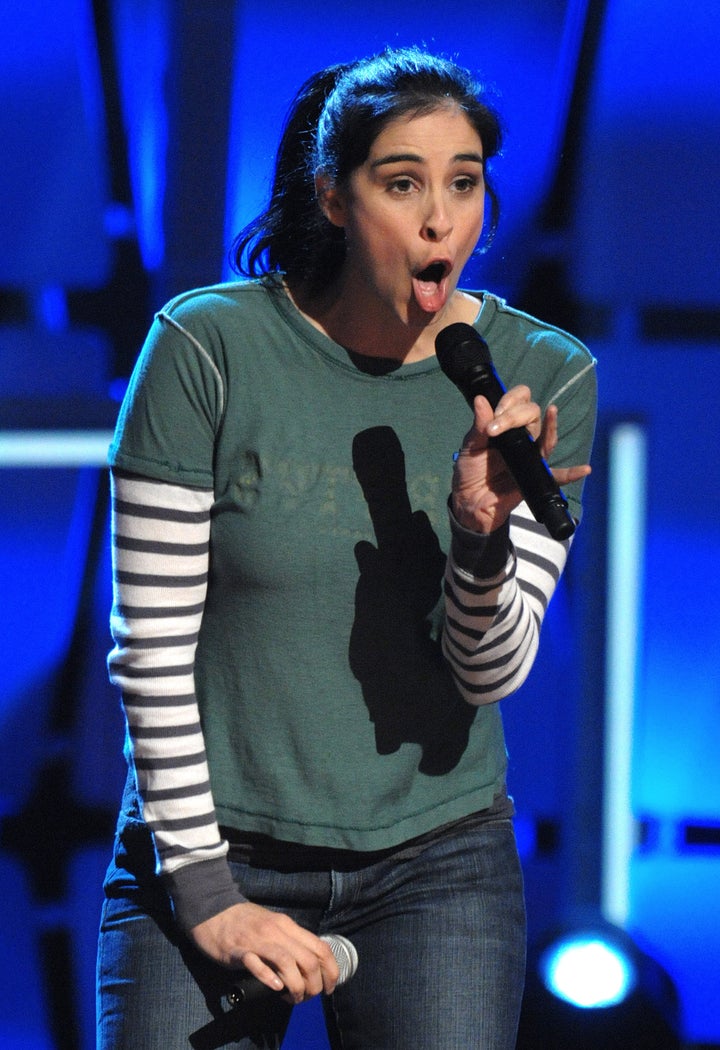 US comedian Sarah Silverman was heckled on stage during her UK stand-up debut in London.
Fans, who had paid about £50 a ticket, slow hand clapped and shouted they wanted their money back after the star's short 40-minute set.
After the audience refused to leave, Silverman was forced to give a Q&A session as an encore after admitting she had no other material prepared.
The comedian has her own show on US cable TV network Comedy Central.
Unimpressed fans shouted "you're over-hyped Sarah" and "I've seen longer clips on YouTube", before the star told the audience to "go home" and the left the stage.
Reviewers from comedy websites and national newspapers were also left underwhelmed by Silverman's set at the Hammersmith Apollo, which "fizzled out" by the end.

Keep reading BBC
Hailed as the 'world's hottest, most controversial comedian', Silverman made her full-length UK debut at London's Hammersmith Apollo last night in front of an audience that included Hollywood star Keanu Reeves.

The 37-year-old comedian charged £35 for a performance of less than an hour, where she appeared anxious and uncomfortable.
She knows the limitations of her arrogant-ignorant persona. But she's not used to having to explain herself. As she stalked the stage, appearing to resent her crowd for wanting more, it was the eggiest end to a comedy show I've ever seen. Edging back to the wings with a mock-grandiose bow, it was the usual petulance but without the usual inverted commas. She blew it.
REAL LIFE. REAL NEWS. REAL VOICES.
Help us tell more of the stories that matter from voices that too often remain unheard.