"I think that there are people who were caught and there were people who were not caught, but the important thing is that they are forever changed,"  Silverman told GQ for the magazine's comedy issue. referring specifically to C.K. 
"And if that's the case, I don't see any reason why they can't continue being artists. Now, whether they're popular artists or not is up to the audience. I have compassion."
Silverman opened up about the complexities of being friends with someone who falls under the Me Too spotlight. C.K. apologized and acknowledged that several women's accusations that he masturbated in front them were true. He said he would "step back for a long time" from his career, which included live performances, TV series and movies.  
"Fuck you! 'Let me tell GQ about my conversations with Louie,'" Silverman said when the magazine asked about C.K.
"Life is complicated. Love is even more complicated. But you can't not do it. I don't have some definitive sound bite or nutshell of how I feel about it, even to myself. But I'm also okay with that."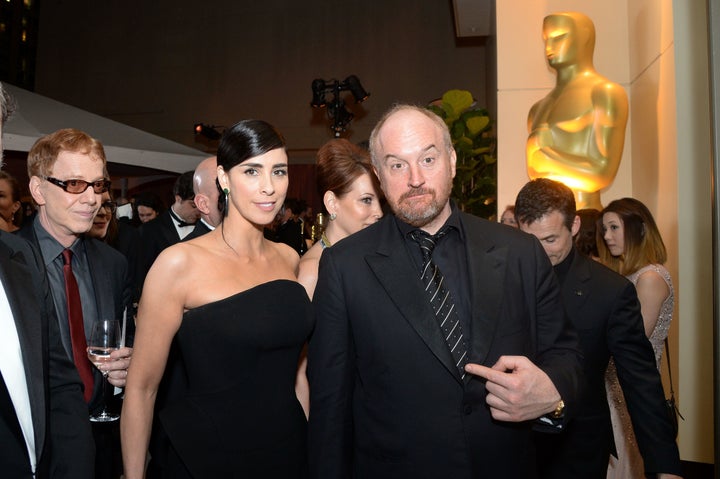 While some men who have faced Me Too accusations have denied the charges and "continue to be the politicians or the filmmakers that they are," others, like C.K., have admitted wrongdoing and have vowed to change, Silverman said.
"And yet those are the ones that kind of are excommunicated forever," she said. He's my brother, so it's hard. I may not have a very clear perspective on it, but I'm trying to."
"I believe in my heart of heart of hearts he never copped a feel," Silverman said. "The sketch, the whole Leeann Tweeden sketch, is online. You can see it for yourself. It's not funny, but it's innocuous. He may have touched some sideboob by accident, or a tush by accident, but I'm telling you, [Franken's wife] Franni is his best friend and constant companion, and he has eyes for no one else."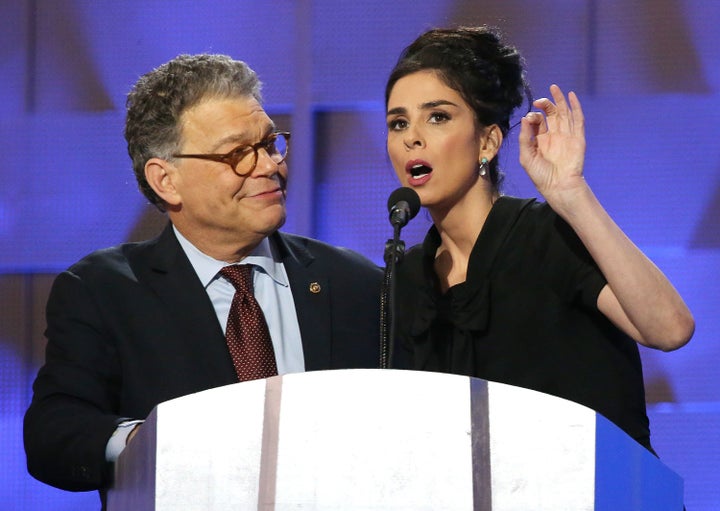 Silverman said she believes Franken "got bullied into resigning" and that she's "never met a more pure person."
"He's a Jewish grandpa. He gives you big, Jewish, wet-lipped kisses. This is a guy whose passion was serving people and making the world a better place," said Silverman. "There's a lot of baby-in-bathwater stuff, I think. We'll just get it in the process."
Reps for Silverman did not immediately respond to HuffPost's request for further comment.
Silverman previously talked about her feelings toward C.K. in November, on her TV show "I Love You America." She posed the question, "Can you love someone who did bad things?" and talked about her conflicting feelings.
REAL LIFE. REAL NEWS. REAL VOICES.
Help us tell more of the stories that matter from voices that too often remain unheard.
BEFORE YOU GO
PHOTO GALLERY
Hollywood #MeToo March