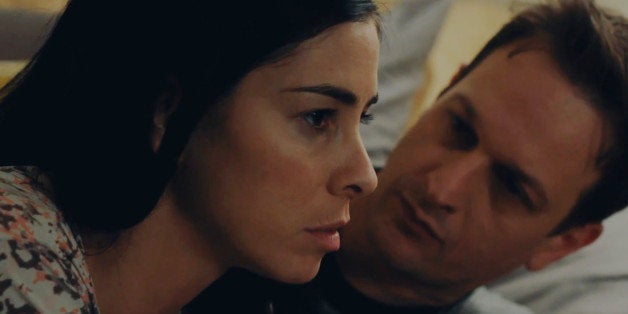 Sarah Silverman is one of the most successful stand-up comedians working today, but it's her role as a drug-addled, depressed mother in "I Smile Back" that proves she's more than just funny jokes: she's also an amazing actor.
The film, which debuted at Sundance this year, is a downer. It's a raw portrayal of a troubled woman who seems to have it all: the loving husband, two adorable children, a beautiful house and the car to match. But within the first two scenes of the film, we see Silverman at a take-away counter throwing back a shot and later snorting lines of cocaine as if it's as natural as taking a sip of water. She is deeply unhappy but we don't know why. Silverman expertly embodies a woman so uncomfortable in her own skin that she stacks substance atop substance just to make being awake feel bearable.
And how could we have known that the famously funny comedian could confront this kind of darkness? This kind of depth? (The closest she's come to a dramatic turn onscreen is 2011's "Take This Waltz.") She communicates a deeply rooted, free-floating unhappiness through the squint of her eyes, a boiling, nasty temper, sexual desperation and inappropriate behavior around her children.
Her young son begins to exhibit his own signs of anxiety at school and at home. One night she wakes him up from a nightmare and he tells her that they were walking down the street and he was trying to talk to her but she had headphones on. And then she was killed by a car. Even her son is intuitively aware of his mother's disconnection. It's like she is continually under water.
The daughter, who is younger, is less aware of these problems, but when Silverman says to her, "Promise me you'll never leave me," even the young child awkwardly diffuses the comment with a joke.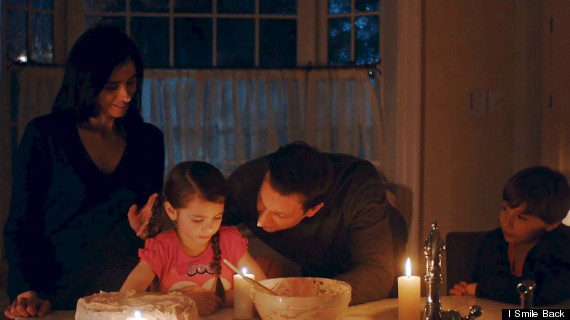 "I Smile Back" is not exactly the portrayal of someone spiraling out of control. It's slower than a spiral -- it's more like a constant, steady descent. A descent that takes her to rehab for 30 days and it's there that we learn she has not been taking her Lithium (although it's never specified for what disease).
Silverman's anxiety and anger in the film feel so real, that it's hard to shake once the lights come back on. Her character is a woman so unwell and so in the depths of substance abuse that even with help, love and support, she cannot crawl out of the darkness that ultimately impairs her vision like glasses that have been cracked into a thousand pieces.
"I need to remember how to be a real person," she tells her therapist in rehab. "What's the point of loving anything if it's going to die," she asks her husband, played by Josh Charles. And follows the question with a statement: "Nothing is going to be okay."
The cycle continues and in many ways, Silverman's exquisite performance sheds a light not only on addiction, but also on the very real battles those with mental disease endure. Silverman has proved she has far more inside her than her standup performances have let on.
Before You Go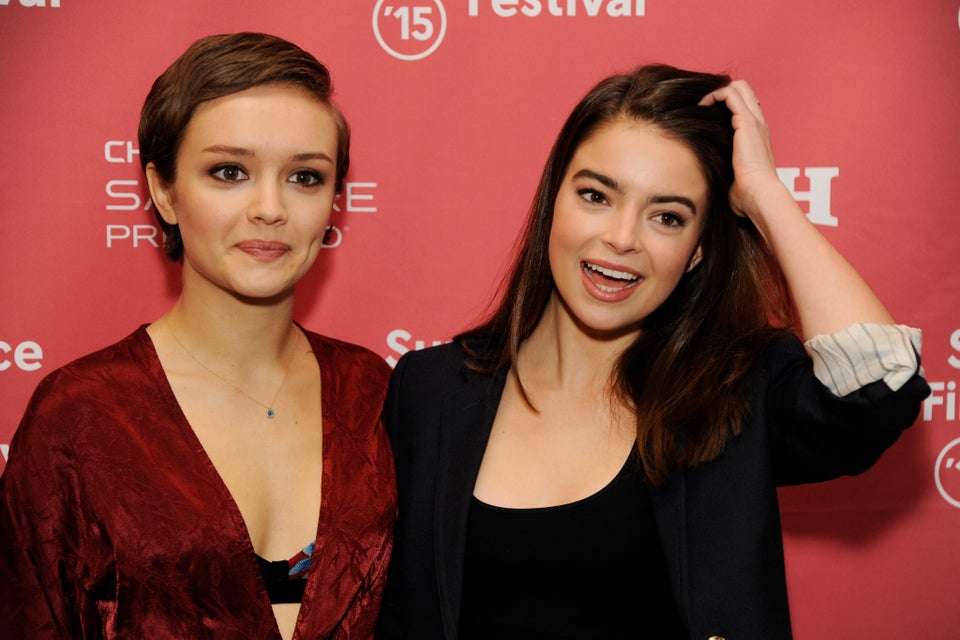 Sundance 2015
Popular in the Community