Sarah Silverman's new HBO stand-up special, "We Are Miracles," has surprised many critics with her new style of comedy that relies on earnestness and honesty rather than shock value. That sincerity was on full display Friday, when she stopped by HuffPost Live and opened up to Marc Lamont Hill about what she has learned over two decades in comedy.
Naturally, the subject of what makes a subject taboo in comedy came up. Earlier this month, Silverman told Maureen Dowd that jokes made at her expense at "The Roast of James Franco" were unexpectedly hurtful (example: Jonah Hill said that she was "hot not just for a comic, but hot for someone her age").
Lamont was curious if jokes about her age (42, which is about average for many successful comedians), were in poor taste.
"I would be a huge hypocrite if I said that wasn't cool," Silverman said.
She admitted that the jokes did catch her off guard: "[Hill] spent weeks before anticipating being hurt. I was the one comforting people, saying, 'It's all in good fun, don't worry about it!' I had no idea there would be jokes about me being old."
While she admitted that it was "nothing that a few days in bed couldn't fix," she did not think her male peers were out of line for taking potshots.
"It hurt, but I'll defend it. I'll defend it to my death," she said. "But it's okay. We're made of feelings. It was really a gift to be forced to process that, and to have realizations about that."
She added with a laugh, "I wasn't even the oldest one on the dais!"
While the conversation surrounding women in comedy is one that gets ignited biannually, it seems, Silverman was vocal about the realities that female stand-up comedians face that often hurt their ability to be fully realized and happy people.
"I don't want to be trite, but it really is different for women," she said. "Even in the brightest of pop culture, as soon as you're at age when you have opinions and you're outspoken and you know who you are, you're very much encouraged to crawl under a rock, and be embarrassed by any wrinkle. Or by still being alive [laughs]."
But even though she feels those biases have presented unique challenges, she reiterated that the comedians' ability to pull no punches should be kept sacred, no matter who is offended.
"We live in this weird society lately where if somebody isn't someones cup of tea, they want to ban it," she said. "People don't say anymore, 'That's not for me.' They go, 'That shouldn't be for anyone. [Your perspective comes from] you and your experience, and your history, and you have to accept that. You have to know that your opinion can't be policy."
"Sarah Silverman: We Are Miracles" airs on HBO on November 23 at 10 p.m.
Before You Go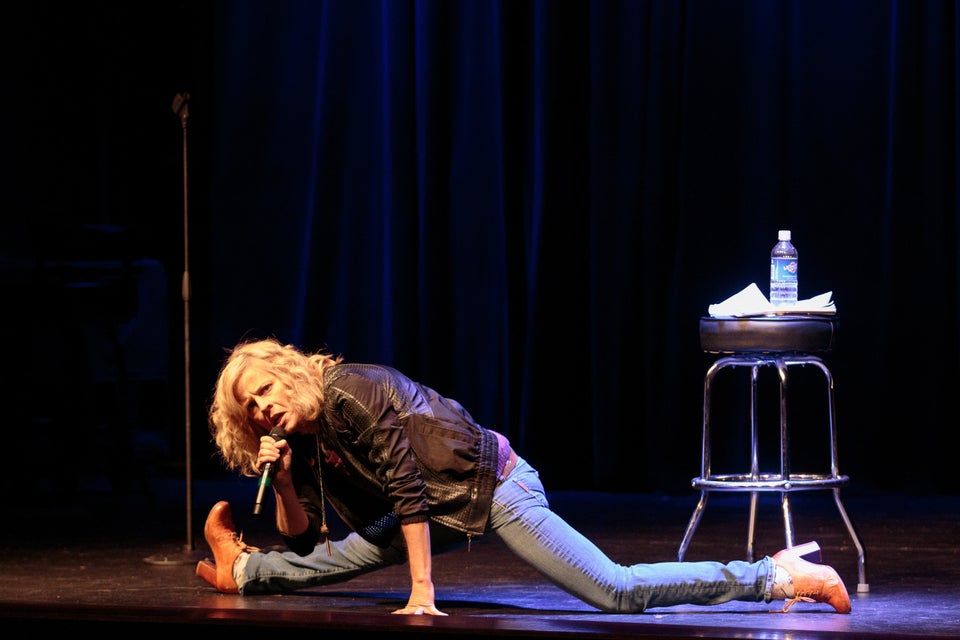 Funny Women We Love
Popular in the Community