Sarah Silverman has some choice advice for people who nonchalantly say they're "having a panic attack" when something goes wrong: Don't.
The actress and comedian opened up about her personal experience with depression in the latest issue of Glamour, noting that many people who coolly use mental-illness terms may not understand what's really going on when these issues actually happen.
"People use 'panic attack' very casually out here in Los Angeles, but I don't think most of them really know what it is," she said. "Every breath is labored. You are dying. You are going to die. It's terrifying. And then when the attack is over, the depression is still there. Once, my stepdad asked me, 'What does it feel like?' And I said, 'It feels like I'm desperately homesick, but I'm home.'"
Silverman, who began experiencing depression when she was 13, also got incredibly real about how she personally manages her condition and the journey it took to get to a healthy place.
"I've lived with depression and learned to control it, or at least to ride the waves as best I can," she explained. "I'm on a small dose of Zoloft, which, combined with therapy, keeps me healthy but still lets me feel highs and lows. The dark years and those ups and downs -- chemical and otherwise -- have always informed my work; I believe being a comedian is about exposing yourself, warts and all."
Comedians Jay Pharoah and Ruby Wax have also opened up in the past about mental illness and how they've used their condition as a way to inspire their own creativity and connect to their fans. And honestly, we couldn't appreciate it more.
To read Silverman's full story, pick up a copy of Glamour on newsstands now.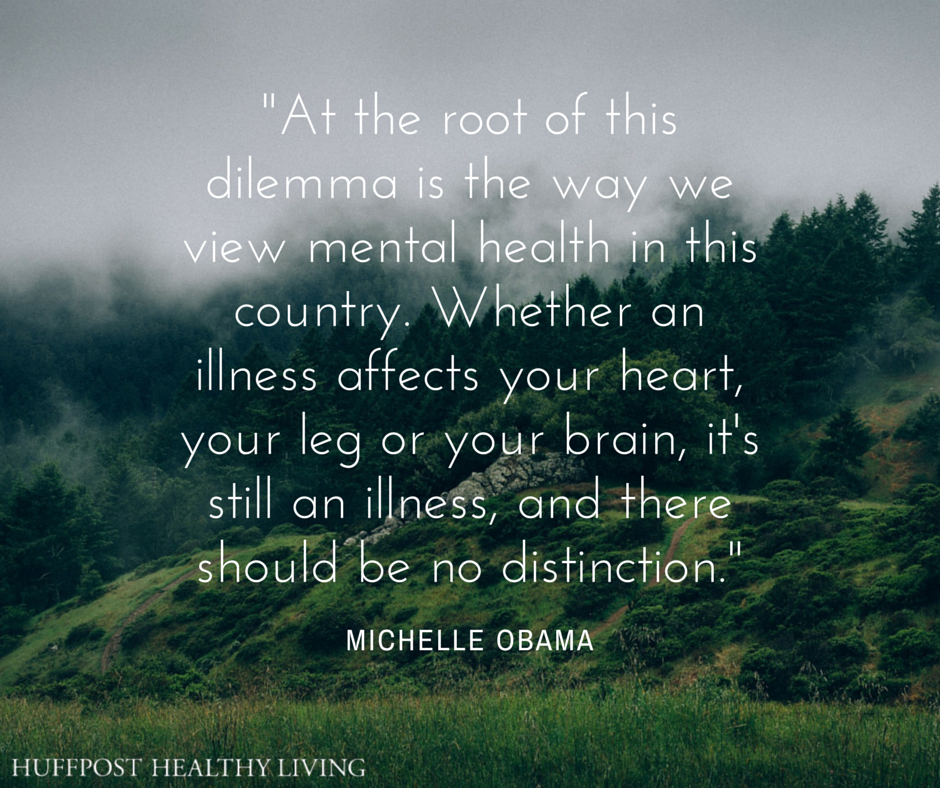 11 Quotes That Perfectly Sum Up The Stigma Surrounding Mental Illness