 We're not sure she'll talk dirty to you, but, hey, anything's possible.
Sarah Silverman's activism looks like it's not ending with the presidential election. According to The Green Prophet, the comedian and actress is now lending a little star power to a solar energy campaign helmed by her brother-in-law, solar energy pioneer Yosef Abramowitz (also known as Captain Sunshine).
San Cristobal, the easternmost island in the Galapagos archipelago, currently derives almost all of its power from diesel fuel, which is both expensive and potentially harmful to the delicate environment. To deal with the problem, Abramowitz's company Energiya Global plans to build a 300-kilowatt solar field to mitigate the island's dependence on the polluting fossil fuel. But given the small-scale of the project, reaching out to investors isn't an option. Enter indiegogo crowd sourcing.
Amongst other rewards the project offers, $75 donors will get a signed photo of Silverman, and she'll have a personal Skype chat with one lucky donor who commits five large. So if you've been dying to talk to Sarah about the Galapagos, lady parts or anything else, start digging through those couch cushions.
Silverman made waves numerous times throughout the 2012 presidential election, most notably with videos related to Romney's corporations are people remark, voter ID laws, and campaign finance. Her dad also hit the headlines after he famously defended her in the comments section of a mean-spirited blog that suggested the raunchy comedian drop politics and take up child-bearing.
Fortunately, this latest news seems like pure sunshine.
Watch the project video featuring Silverman's brother-in-law below and then visit the donation page at indiegogo. Happy Skyping!
Before You Go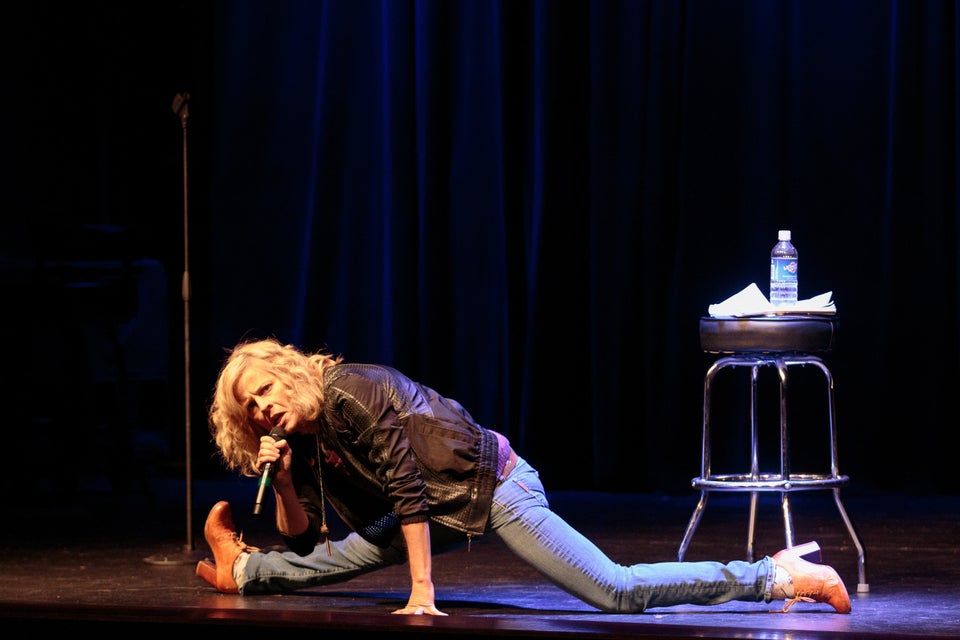 Funny Women We Love
Popular in the Community