Sarah Silverman stopped by "Totally Biased with W. Kamau Bell" on Thursday for a slightly uncomfortable – but ultimately sweet – discussion about the beef the two comics once had, as well as the roast jokes that made Silverman stay in bed for two days.
Most of the jokes lobbed at Silverman at "The Roast Of James Franco" – as well as the "Totally Biased" response by writer Guy Branum – were about her age, and she admitted to Bell that they actually stung. "I wish so much that didn't cut me to the core. I don't want young girls to see me be hurt by jokes about age because I feel like it's not a good example."
At the same time, Silverman explained she wouldn't have it any other way: "I'm hurt all the time, but I would die defending people's right to say anything." To which Bell, who already had confessed to writing that Silverman was a racist after watching "Jesus Is Magic", offered her a high five.
The two then settled everything by swapping t-shirts: Silverman gave Bell a shirt emblazoned with "Feminist" and he handed her one that read "Mostly Not Racist."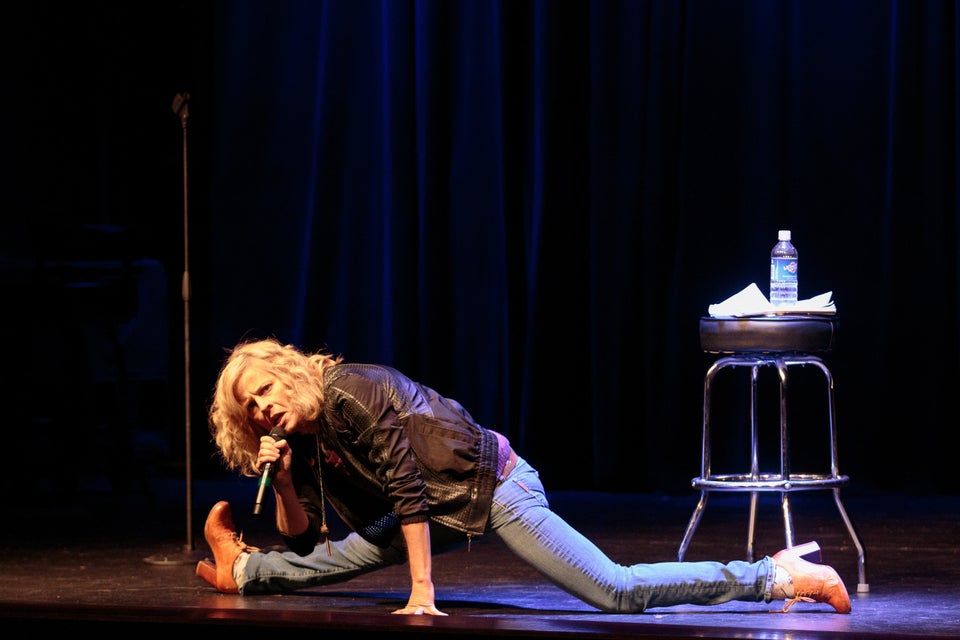 Funny Women We Love
Popular in the Community