Sarah Silverman wants everyone to know the wage gap is not OK, and she's not afraid to get all Sarah Silverman to do it.
However, the statistics behind the sketch aren't so funny.
However, the Equal Payback Project is aiming to highlight this vast gap by attempting to close it. The campaign is crowdfunding the Internet to raise $29,811,746,430,000. (Yep, you read that right.) The money raised will go to the NWLC to aid projects like returning the Paycheck Fairness Act to the Senate floor and protecting pregnant women from being forced out of work.
"The goal may be absurd -- but so is the wage gap," the project's website says.
Related
Before You Go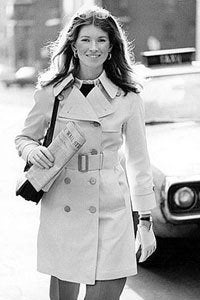 What These Powerful Women Would Have Told Their 22-Year-Old Selves