Sarah Silverman is standing up against wage inequality by asking for more.
The 44-year-old comedian began with an anecdote about a time she and a male comedian performed the same show, but she was paid less. "He just got $60, and I just got $10. We did the exact same time back-to-back on the same show," she said. "It's pretty shitty."
Silverman noted that there are many different variables that influence pay, including experience and output -- but if the work is equal, the pay should be too. "If you work a job and a man is working the same job, you should be getting paid the same," she said. "I don't think anyone's asking for more than what's fair."
Women tend to wait for perfection before asking for more. Silverman shared a lesson from years of playing basketball with all guys as an example of how women can't be afraid of failure. "You can't take a shot and miss and feel like it means you've missed a hundred shots and that you're burdening your team," Silverman said. "The guys shoot and miss all the time, most of the time. And they get better."
"I think as women, as a whole, if we can understand what we deserve… we [can understand that] we deserve quality lives," Silverman says. "Go ahead, ask for more."
Related
Before You Go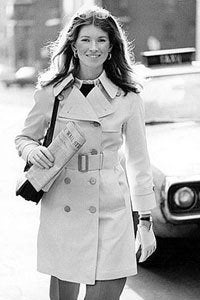 What These Powerful Women Would Have Told Their 22-Year-Old Selves
Popular in the Community