Israeli police arrested 10 women, including the sister and niece of comedienne Sarah Silverman, for wearing prayer shawls while praying at Jerusalem's sacred "Wailing Wall."
The comedienne took to Twitter soon after the news broke to applaud the actions of her relatives.
According to a press release sent to The Huffington Post by a Women of the Wall spokesperson, close to 200 women and around 50 men were present at the prayer service. Despite a heavy police presence, the service was peaceful except for "a few choice words yelled by ultra-Orthodox women passing by."
The Daily News reports that, in the past, women have been attacked at the site by "ultra-Orthodox thugs who threw chairs at them across the barrier."
"I was handcuffed, strip searched, laid on the bare floor. I was not allowed to call my lawyer. I was dragged on the floor with my hands cuffed and worse of all, locked in a tiny cell," Hoffman wrote. "I thought it was a cruel and unusual punishment, but as I found out it was cruel but not unusual. This is how arrests are done in my town, in Jerusalem."
For decades Hoffman has called for a relaxation of regulations regarding who can pray, where they pray, and how they pray at the iconic Wall. "Ultra-Orthodox rabbis may be offended by the Women of the Wall practices," she also wrote in her HuffPost blog post. "That is their legitimate right but it becomes dangerous and frightening when the secular Knesset, the secular courts and the secular police bow down to the ultra-Orthodox fears and demands, while imposing them in the public sphere."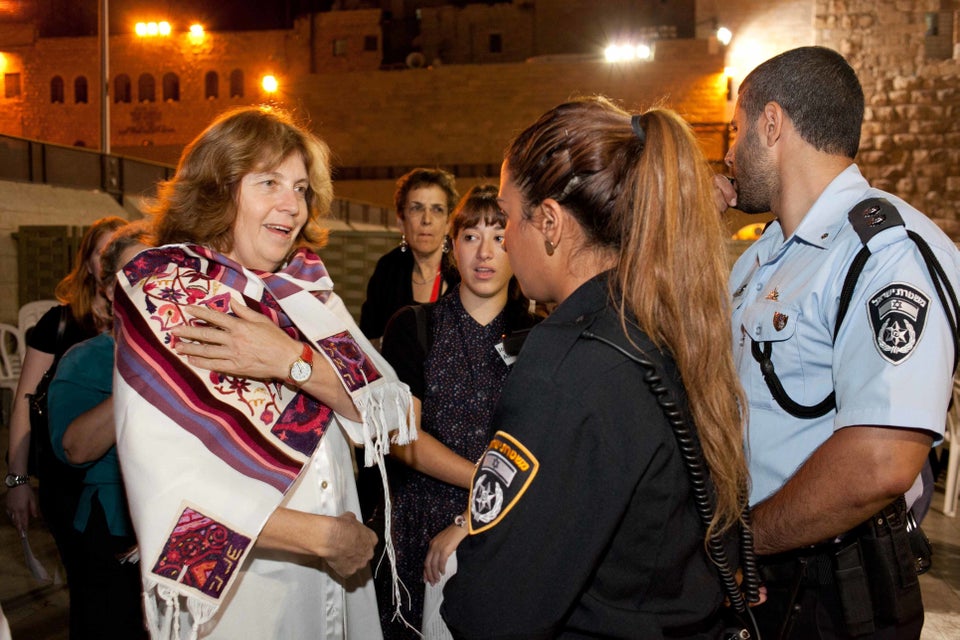 Anat Hoffman and the Women of the Wall