Recalling earlier rounds of testimony over HB 2, Slamen said that Republicans had attempted to shoot down mention of reports suggesting Perry's sister would benefit financially from a provision requiring all abortions to be performed in ambulatory surgical centers. Milla Perry Jones, the governor's older sister, is vice-president of government affairs for a surgical partners group, as well as on the board of the Texas Ambulatory Surgical Center Society. Critics have contended that the new regulations will force women seeking abortions to turn to the more costly care offered by facilities included under that umbrella.
Slamen said that scrutiny over the alleged conflict of interest was valid, even though Republicans sought to squelch it.
"I think I will directly go towards impugning the character of a governor and his sister who would limit health care access for half the population of Texas in the guise of our health when actually it just goes to support them financially," she said on MSNBC.
Lawmakers in the Texas state Senate passed the legislation late Friday in a 19-11 vote. Perry, who called a special session to pass the bill after it was killed last month by state Sen. Wendy Davis' (D) now-famous filibuster, defended the measure on Sunday.
"Most people, I think, in this country -- and in Texas, certainly -- believe that six months is too late to be deciding whether or not these babies should be aborted or not. And we put the limit at five months in this bill," Perry said on CNN.
He also disagreed with abortion rights proponents who have argued that the strict new regulations on abortion clinics would force almost all of the state's facilities to close.
Before You Go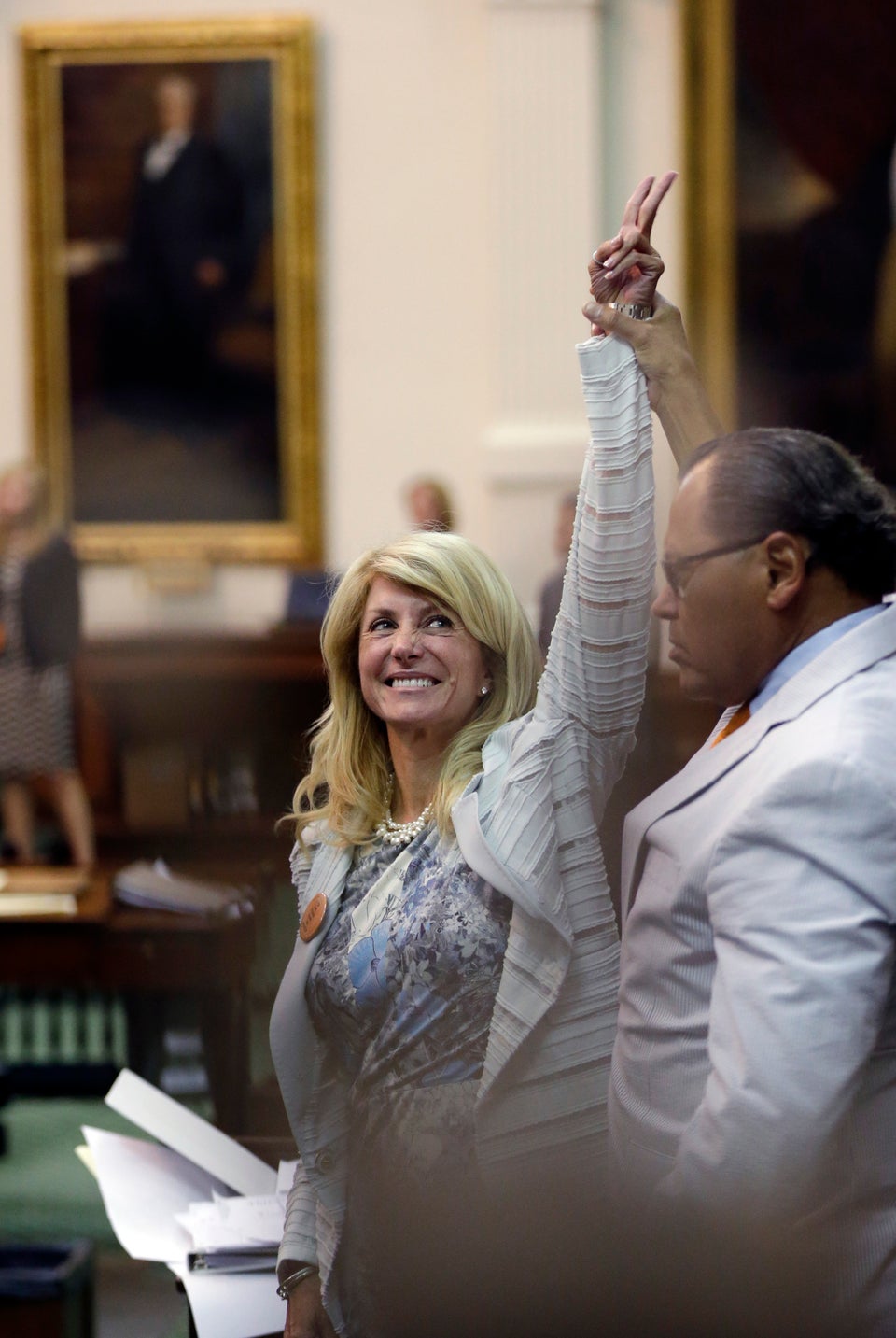 Wendy Davis Speaks For 11 hours On The Abortion Bill
Popular in the Community