It's no secret that 2016 presidential candidate Hillary Clinton has a fan in painter Sarah Sole.
The New Orleans-born artist has been depicting the Democrat since her first bid for office, transforming the Hillary we're used to seeing in press photos into a Marilyn, a Gothic American -- even a Teletubby. On Sole's website, she showcases a menagerie of these Hillary-themed images, decadent scenes seemingly ripped from a superfan's daydreams (some of which feature the artist herself). The fiction gets sweeter on her "Hillary and I" blog. There, Sole (née Ferguson) documents an imagined encounter with Clinton, during which the former Secretary of State poses nude in her studio. Yes, there's a fictional painting to go with it.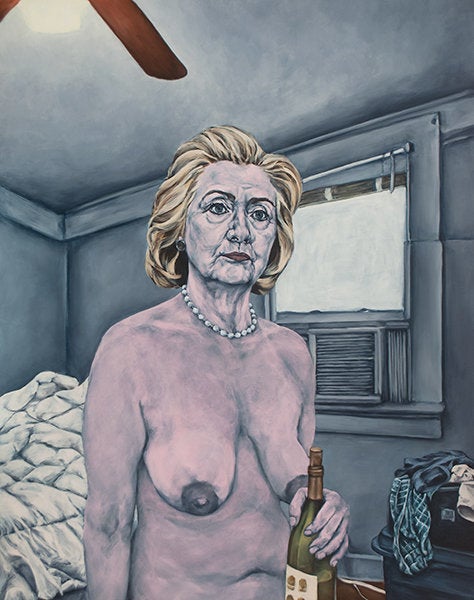 Sole has never met Hillary. "It was a photo of Hillary that I found on Getty Images that pre-figured the [nude] painting," Sole explained in a past interview with HuffPost. "She was staring directly at the camera in this deadpan way. It was a naked expression and it needed a body to go with it."
Sole amassed a number of "bodies" for her Hillary fan fiction over the course of Obama's tenure in office, eventually achieving the viral high that is a Buzzfeed headline. That was 2012, though. Now, as we stand a year out from the 2016 presidential election, and the end of Obama's two terms, Sole's paintings feel that much more relevant. So we checked in with the painter to see how her views on politics have changed and whether Hillary is still her dream portrait subject. (Spoiler: she is.)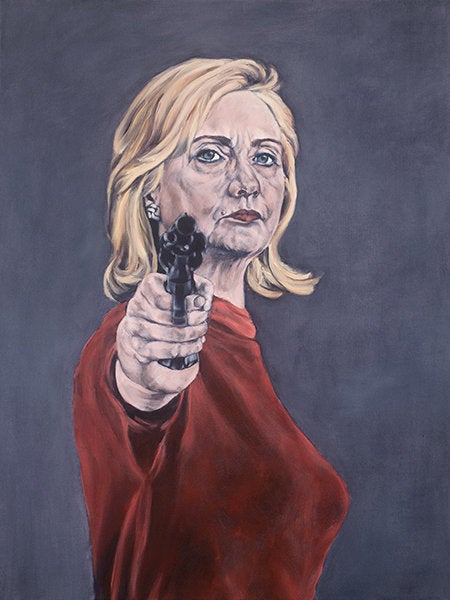 Agree. It's become so ugly ideologically. Stewing resentment has come home to roost. Trump is channeling a hyper-masculine, xenophobic, proto-fascist sublime while Bernie is mobilizing the jaded sane who are pissed off. Political institutions have been totally delegitimized. And I don't blame Fox News for all of this. Obama has stewarded an economy that yielded parabolic growth in year-over-year income at the top, while delivering steady declines to those at the bottom. Are we really surprised? I mean how many times do we have to play this record? Are we that ahistorical? Do the powers that be have a death wish?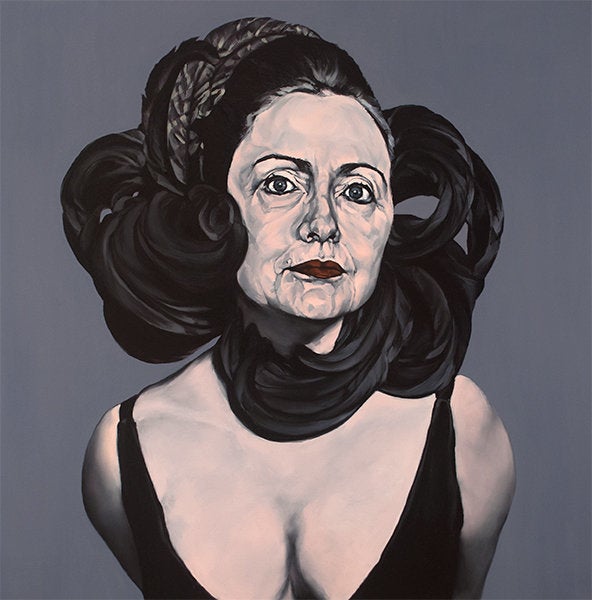 For you, as we approach 2016, how has the urgency of your Hillary paintings changed?
I feel more urgency now, especially watching Europe. I see choppy waters ahead and want a steady hand. Hillary is one part status quo, one part wildcard, meaning she's risk averse but not in a stultifying way. She'll be bold enough if boldness is called for. There is a portion of the left that views her as demon seed. That's where my work fits in. If you tend to Hillary, by which I mean really look, then you can see the possibilities and come to accept the impurity of it all. Taking the good with the bad, so to speak. I tend to Hillary in my work, and I see all sorts of possibilities that I think are overlooked, in part because its not Hillary per se, but rather how we conceive of her, including our ambivalence, skepticism or outright distrust. Hillary in office will be held to account in ways Obama never was. This is a good thing.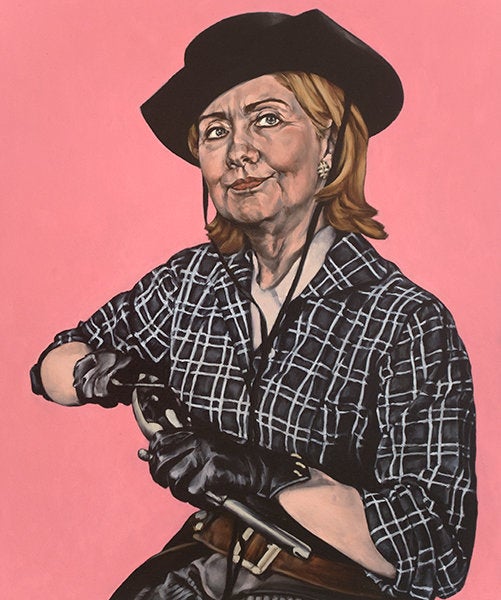 Is Hillary your candidate for 2016?
Yes, for many reasons. First, she is center left, no matter how many Wall Street ties she has. In fact the last thing those "ties" want is a rise of the far left or far right. I mean how do they keep all the things they cherish -- their property, their security, their uninterrupted sanctuaries -- if the rubes are getting restless? Plus, the aesthetics of inequality are so ugly and they do care about aesthetics. They don't want a police state. It is now in their interest not to block reforms.
Second, she has to deliver in order to stay in power. Had Hillary gotten into the White House in '08, passed a health care bill without cost controls that can be chipped away at over time, signed a financial reform package that changed very little and made sure her Wall Street donors saw no jail time, and then embraced a Republican tax code, a month after becoming a lame duck president for the next two years, she would not have been re-elected in 2012. Period. And believe me, Hillary knows this.
Third, who is going to trust Hillary to micromanage a targeted assassination program? No one. Who is going to give Hillary the benefit of the doubt like they do with Obama? No one. God bless her.
Fourth, there will be no pictures or reports of Madam President on the golf course. This is maybe the most important reason for me. It's all about aesthetics.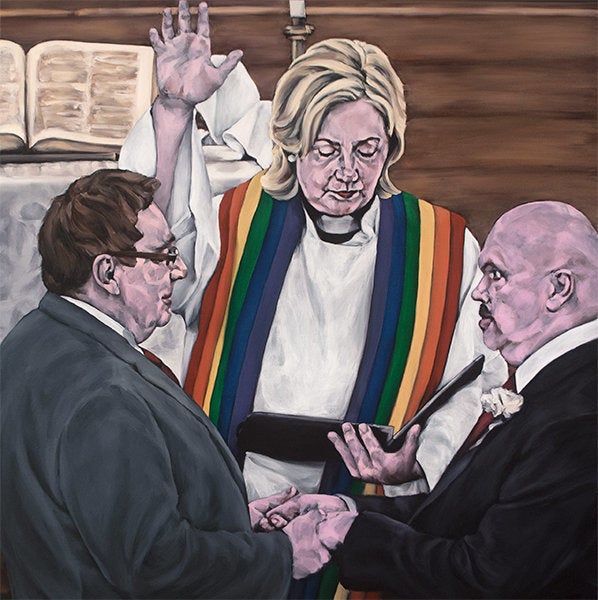 Would you consider painting portraits of any other candidates? Or any other female politicians?
I am tempted to paint Bernie [Sanders] because of his hair and all those great expressions. Back in 2005 I drew these huge portraits of Condi, Bush and Laura. I wanted four and after several failed attempts I left it at three because I could never draw Cheney. There is so much meanness in his face, which is a turn off for me. I doubt I could paint Carly [Fiorina] for the same reason, or Rubio for that matter. Those are the best looking, well, beside Carson but he is clearly an idiot savant right? I keep waiting for him to explain when to plant the garden because all I see is Chauncey Gardiner.
I have painted other leaders -- Merkel, Berlusconi and Sarkozy. I probably follow European politics more than I do U.S. just because I'm interested in an old-school variant and I'm not sure what to call the thing we do here. I mean, what is a politics deprived of a sense of solidarity or even shared commons? We don't share our commons!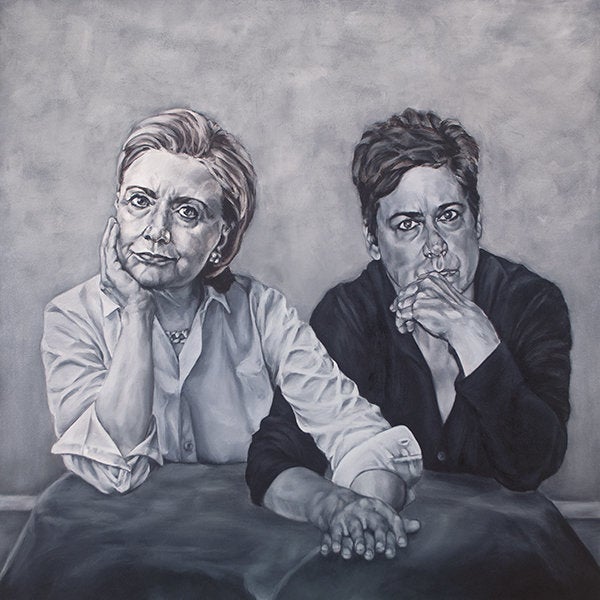 Dream portrait subject (other than Hill?)
My dream subject is Hillary in person. It sounds like I'm cheating on this question, but I'm not. This is a different Hillary than the one I concoct in my head through the screen. I mean this would be totally different. I want to paint her in a three to four hour sitting live, just a straight up portrait. Hillary, if you're reading this call me! 917-AAA-SOLE.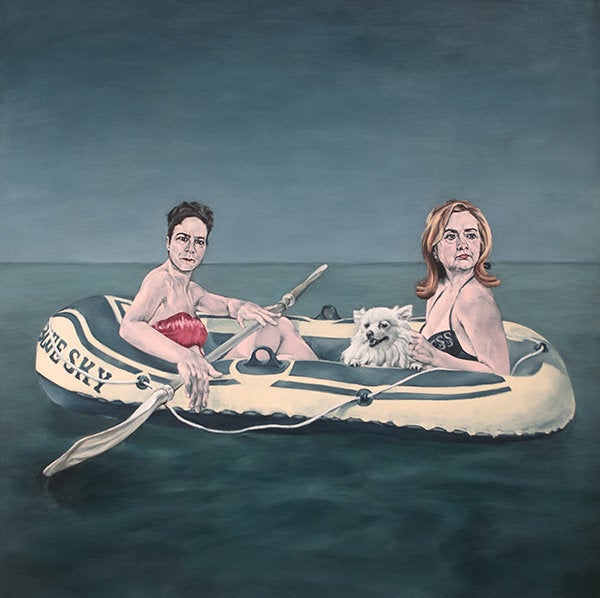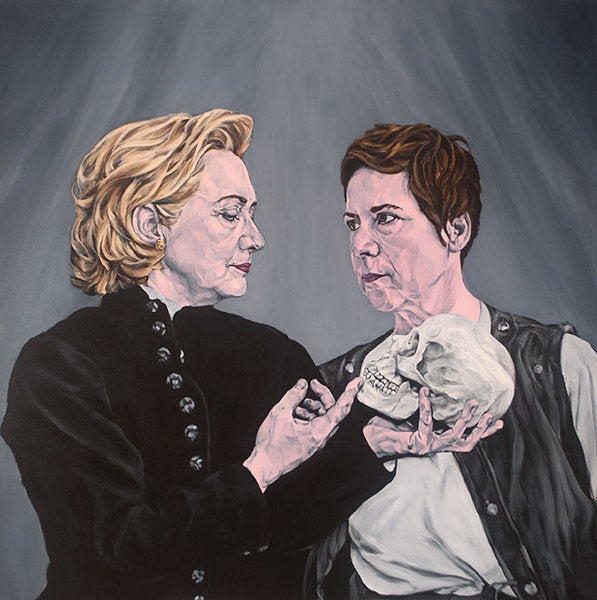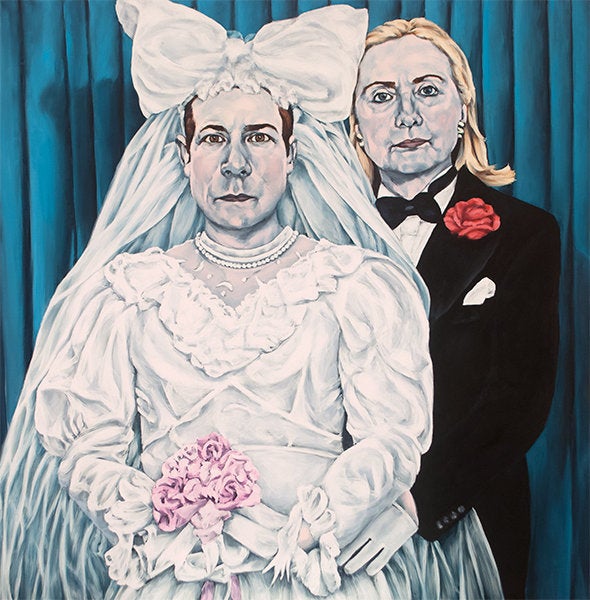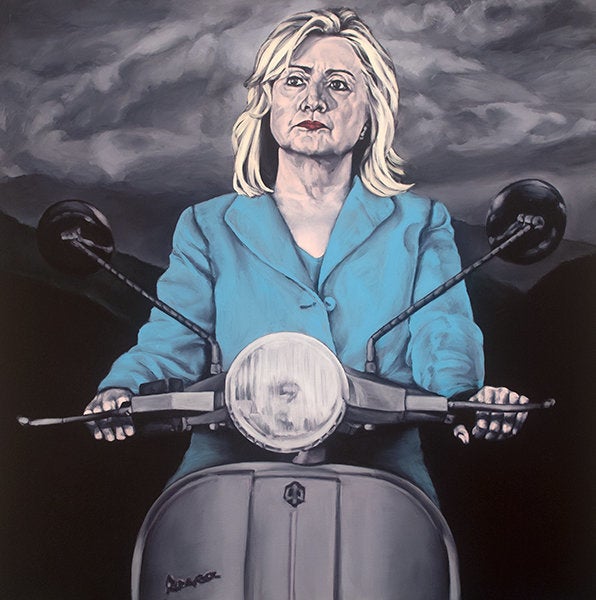 All images and captions courtesy of Sarah Sole.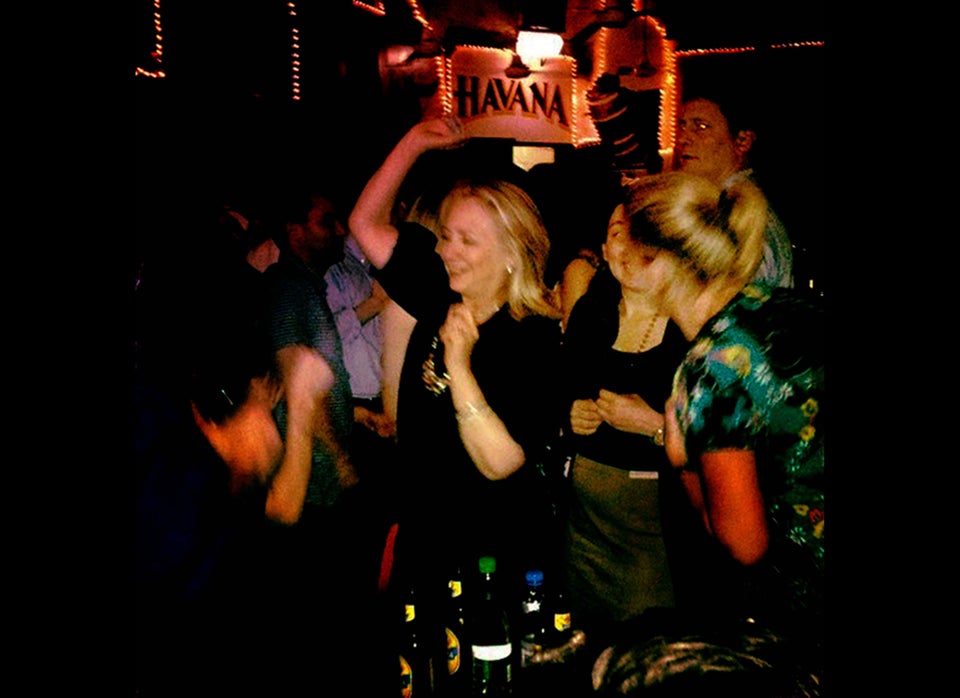 Awesome Photos Of Hillary Clinton
Related
Popular in the Community