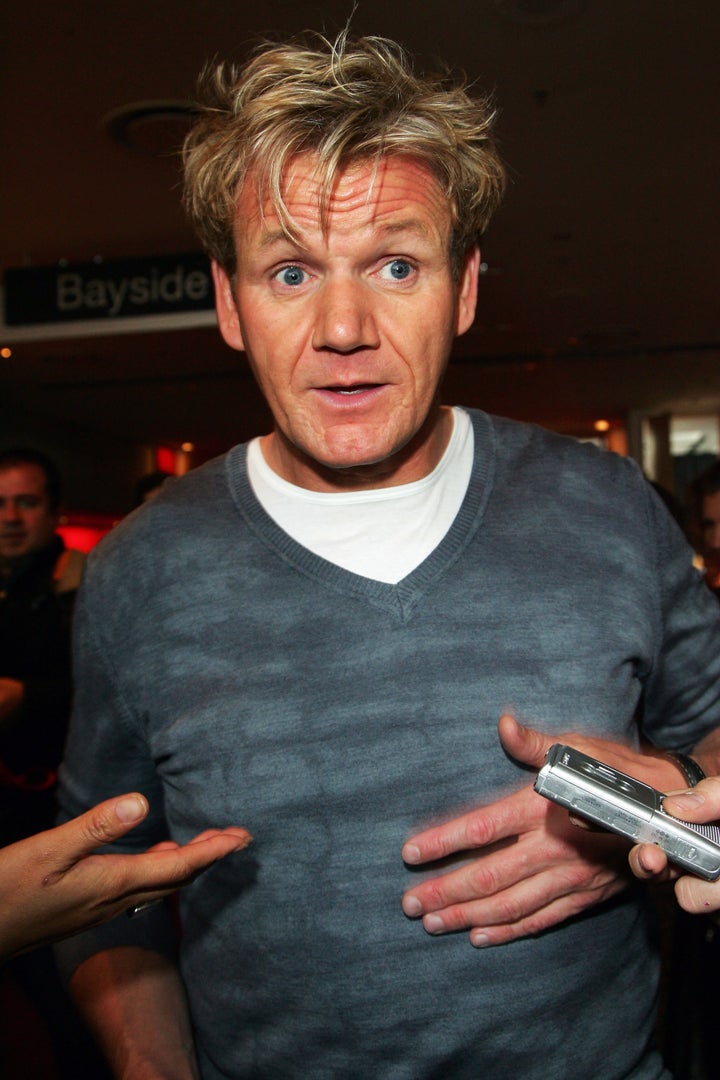 With a broad smile and car keys at the ready Tana Ramsay stepped out this [Monday] morning as if her only concern was how to negotiate the school run.

There appeared no trace of the strain her family must have come under as allegations of her husband Gordon's infidelity were splashed across national newspapers.

Dressed casually in velour tracksuit bottoms, denim jacket and hoody, Tana, 33, replied 'I'm good, thanks for asking' when asked how she was feeling.

Tana, who has been married to the Michelin-starred chef for 12 years, refused to comment on his alleged infidelity with Sarah Symonds.
CELEBRITY chef Gordon Ramsay shrugged off claims of a seven-year affair yesterday as pals insisted his marriage is NOT at risk.

After he spent the morning [Sunday] Christmas shopping at posh London store Harrods, a spokesman said: "Everything is fine.

"Life is good and it's business as usual for their marriage."

Dad-of-four Ramsay, 42, refused to comment on the News of the World's allegations of a secret relationship with author Sarah Symonds, 38.

But he posed with his arm around smiling wife Tana, 34, on the steps of their £4million home in Wandsworth, South West London.
PREVIOUS NEWS OF THE WORLD REPORT:
TV CHEF Gordon Ramsay is cheating on his devoted wife Tana, the News of the World can reveal.
The F-Word star--who revels in his family man image--began his affair with blonde Sarah Symonds seven years ago.
This week they met for sex at a London hotel. Hours earlier, she made a trip to Soho and bought legal sex drugs for their tryst.
Ramsay had a 75-minute tryst with his blonde mistress three days ago at a London hotel.
Just hours earlier he had sent lover Symonds to London's Soho to buy the sex drug amyl nitrate.
The liaison was the latest in an affair spanning seven years which flies in the face of his carefully constructed family man image.
The 42-year-old chef has become a multi-millionaire promoting "Brand Ramsay" as a loving husband and father of four. During the time he has been sleeping with Symonds, he has made numerous claims about his fidelity to his devoted wife of 12 years Tana, 33. He has described her as "the only woman who can turn me on . . . Tana is my wife, my lover and the person I want in my bed and in my arms every night."
In 2006 Ramsay was voted Celebrity Father Of The Year and in 2007 the Ramsays were named Celebrity Family Of The Year. Fans are used to seeing his children, aged from five to nine, appearing on his TV shows and in magazine interviews.
Plus:
Sarah Symonds talks about her affair handbook, for which she appeared on Oprah, here
The amazon.com page for Sarah Symonds book, which allows you to read the Table of Contents and the first several pages
Sarah Symonds Book: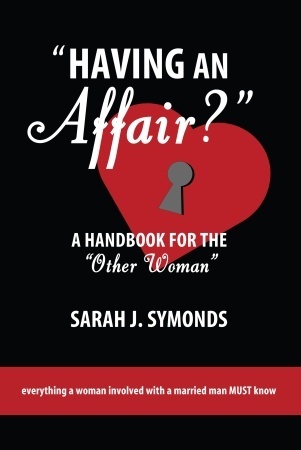 Popular in the Community