Sarah Thomas didn't start her career hoping to be the first anything. But come 2014, the 39-year-old referee might become the first female permanent game official in the National Football League.
"I didn't set out to break a glass ceiling or a gender barrier," Thomas told Bloomberg in early July. "If you're doing things because you love them, then things have a tendency to just kind of fall into place." Thomas is one of 21 officials who are in the NFL's higher-level training pool. When a position opens up, the league will choose to bump someone up from that group. Many hope that Thomas will be that one.
"[Thomas becoming a permanent official would be a] good positive first step that begins to reflect the gender dynamics of the NFL audience," Aine Duggan, president of the National Council for Research on Women, told Bloomberg. "It's important for women to see themselves reflected on and off the field. Having a woman referee is a good step that begins to do that."
We're excited about the prospect of any woman breaking gender barriers, and Sarah Thomas is no exception. Here are seven things to know about the would-be NFL referee: 4. She was first introduced to the world of football officiating by her brother. "I got involved in officiating football because I was intrigued when these guys took it seriously," she told ABC News. "But then I was more challenged at, 'Hey, I really don't know the game of football,' and, being a competitor, I really wanted to see, 'Hey, what's in store with this?'"
5. She doesn't feel like being a woman has put her at a disadvantage in her career. In fact, she didn't even realize that women weren't NFL officials when she first entered that career path. "I don't feel that it's been harder for me because I'm a female," Thomas told ABC News. "I think that we are just out here working as officials. … I think just on our credentials, just as officials, I think that's what moves us along, not because of our gender or our race."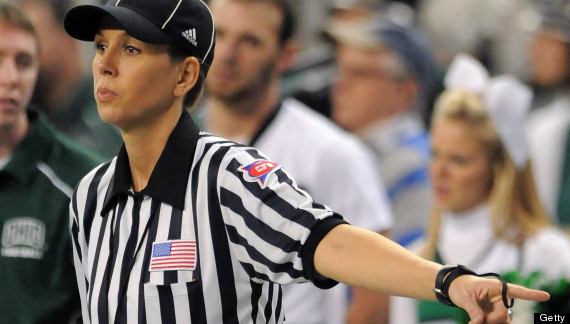 6. Although she's a football official, Thomas' first passions were softball and basketball. She was the first athlete at her high school to letter five times in a sport (softball) and attended the University of Mobile on a basketball scholarship, reported the New York Times.
Support HuffPost
The Stakes Have Never Been Higher
Related
Before You Go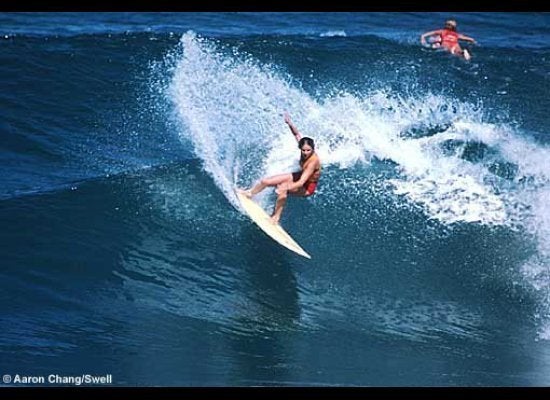 21 Photos That Showcase Women's Athleticism
Popular in the Community