LONDON (Reuters) - A British crew member in the Clipper Round the World Yacht Race has died after being swept overboard in strong winds, officials said on Friday.
Forty year-old Sarah Young was on board the IchorCoal boat (CV21) in the Pacific Ocean in wind speeds of up to 40 knots but was not tethered in.
"Next of kin have been informed and all our thoughts are now with Sarah's family, teammates, and loved ones on and off the race," organizers said in a statement published on the official race website.
"Skipper Darren Ladd reports that Sarah was tidying the cockpit after reefing the mainsail in 35-40 knots of wind, when she was knocked from her position by a wave. She fell back toward the guard wire and was swept under it by another wave."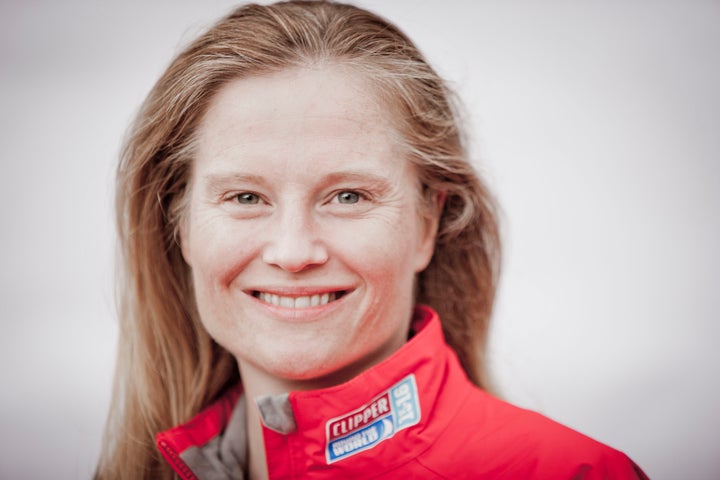 Young, who owned a lifestyle company, leaves a partner but no children.
It is only the second fatality in the 20-year history of the race, both on the same yacht. Last September Andy Ashman, a paramedic from Kent, was killed off the Portuguese coast after being knocked unconscious.
The new tragedy happened on day 12 of the ninth race, taking crews across the Pacific Ocean from Qingdao, China, where the yacht left on 21 March, to Seattle, USA.
"A full investigation will now be carried out, as is standard practice, into the full details of the incident in cooperation with the appropriate authorities," the statement continued.
Clipper Race founder Robin Knox-Johnson said he was "deeply saddened".
"The safety of our crew has always been and continues to be our main priority," he added.
The race left London at the end of August, and will return there on 30 July.
(Reporting by Steve Tongue, editing by Pritha Sarkar)
Popular in the Community