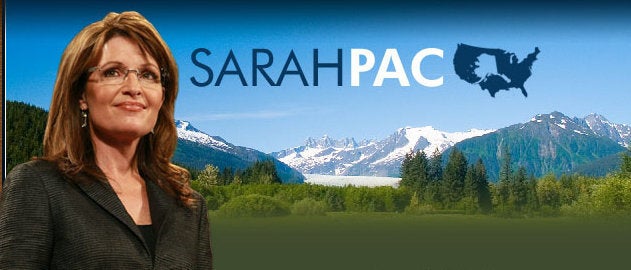 Alaska Gov. Sarah Palin launched a political action committee on Tuesday, a move meant to secure firmer roots within the Republican community but one that will undoubtedly spur talk of another run for national office.
SarahPAC will officially be based in Arlington, Virginia, (right now, the contact address is a P.O. Box) -- a rather long distance from Palin's current perch. The goal, an official with the organization says, is to bolster the campaigns of fellow Republicans through donations.
"She has gotten so many requests," said the official. "And as she looks forward to helping other candidates."
As for whether the PAC would serve as a basis for a possible presidential run, the official said: "I think that is way premature."
Palin's official gubernatorial staff cannot have involvement in the Political Action Committee, which makes the geographic difference a bit less difficult. Asked why the new operation was stationed in Virginia, the official noted that, "It is pretty common for PACs to be registered in states different than the [politician's home state]." Being near the hub of federal power, she added, would allow SarahPAC easier communication with various agencies, specifically the FEC.
According to the official website, the PAC is" "Dedicated to building America's future, supporting fresh ideas and candidates who share our vision for reform and innovation."
Popular in the Community