Mention Saratoga Springs and its infamous race track is sure to come up. Yet, as exciting as the horse races may be, this friendly city has plenty more to offer visitors looking for a relaxing weekend getaway. Brimming with artisan shops, historic sites and natural attractions, Saratoga is truly a delightful "city in the country."
A Day at the Museum
With many museums to choose from, visitors can easily spend a day hopping from one to the next. The National Museum of Dance & Hall of Fame has vibrant exhibitions featuring the lives of some of the dance world's greatest performers. A glittering tribute to Michael Jackson will have you swaying your neck to the beat of "Thriller," while the costume exhibit will lure you to long flowing gowns, sweat-stained debonair ensembles, crystal-encrusted bodices (such as the one worn in Swan Lake) and even M.C. Hammer's infamous harem pants.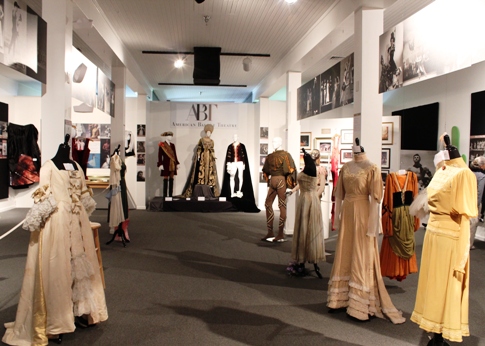 Next, swing by the National Museum of Racing and Hall of Fame to admire the beautiful equine paintings and sculptures of Edward Troye, Vaughn Flannery, Martin Stainforth, Herbert Haseltine and John Skeaping. After exploring the Anatomy Room and Racing Day Gallery, step outside to the Museum Garden for a glimpse of Seabiscuit -- a statue of him, that is -- then head around to the front of the museum where a stunning horse sculpture, constructed from wiry tree branches, reveals its large crimson heart amongst hundreds of dark woven sprigs.
Down Broadway Avenue into the heart of the city are plenty of delicious shops. Saratoga Olive Oil Co. offers an unusually wide variety of flavored balsamic vinegars and olive oils along with gourmet oils such as white truffle and Japanese roasted sesame. The best part of visiting this flavorful shop is its open tastings. Customers can sample any of their products straight up or with small cubes of bread from the local bakery.
Pop by the Saratoga Salsa and Spice Company to peruse the shelves for some of Saratoga's best food products. Here you will find several spicy and sweet varieties of salsas made in-house and small, rustic batches of potato chips in oil-soaked paper bags. Saratoga is the birthplace of the potato chip, so owners John and Sherry Knotek take their chip making very seriously. The shop also offers local jams, gourmet peanut butter, hot sauce and plenty of savory spices and rubs.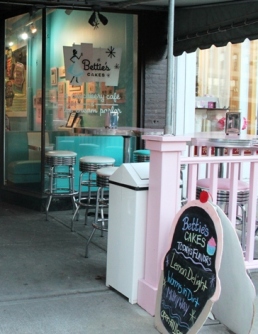 Since the 1600s, Saratoga has been visited for its mineral springs, which some believe to have healing properties. In the Saratoga Spa State Park, visitors can enjoy the beauty and tranquility of the forest while indulging in spa treatments at Gideon Putnam's newly renovated Roosevelt Baths & Spa.
Forty-three treatment rooms offer a variety of services including facials, massages, scrubs, body wraps and mineral baths. The bath, although nothing lavish, is a divinely calming experience once one gets past the rust colored bubbly water. The treatment is the perfect panacea for tired muscles and annoying aches -- and is a fabulous way to wind down after a weekend of meandering about.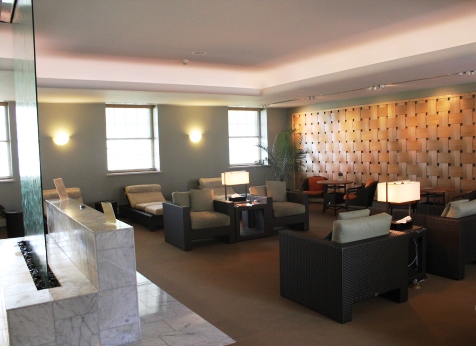 The park grounds, which envelop the hotel and spa, have many tree-lined trails that are perfect for walking, hiking and cycling (currently, there are no bike rental shops onsite). An 18-hole golf course, tennis courts, outdoor pools, geysers, an ice skating rink and several picnic pavilions make for lovely pastimes during one's stay.