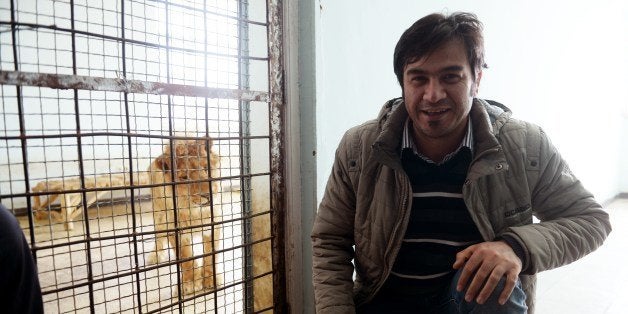 Agence France-Presse (AFP) journalist Sardar Ahmad was shot and killed, along with his wife and two of his three children, in a Taliban attack on an Afghan hotel Thursday evening.
Ahmad, AFP's senior reporter in the Kabul bureau, was the victim of an attack reportedly launched by four teenage gunmen on the Serena hotel in Kabul, the capital of Afghanistan, the news organization said Friday. His son is said to still be in emergency treatment for his injuries.
Ahmad, who is from Afghanistan, had been with AFP since 2003 and was described as "courageous" and one of the "best journalists" at the organization for his coverage of the tensions within Afghanistan. AFP chairman Emmanuel Hoog praised Ahman for his "exceptional coverage of the news in extremely difficult conditions."
"This is an immensely painful and enormous loss for Agence France-Presse," Hoog said.
"During the 11 years he spent with AFP in Kabul, he always exercised immense courage and objectivity when reporting, despite the risks faced by journalists in that country," added Gilles Campion, AFP's Asia-Pacific regional director.
AFP staffers mourned the loss of the journalist Friday, calling it an "unspeakable tragedy."
"Sardar was not only among the very finest journalists in Afghanistan, but also a wonderfully optimistic and engaging personality," AFP's editor-in-chief, Phil Chetwynd, said.