This fun flash mob turned a typical day at the mall into an unforgettable one.
A video uploaded to YouTube features a group of about 50 women dressed in saris performing a stunning dance routine set to Bollywood hits, last month at a mall in Delhi, India. The flash mob was organized by Devditi, a group which aims to empower Indian women and to celebrate the cultural garment.
"We wanted to revive the culture of draping sari in a fun way so that the weaves get the kind of attention they deserve," Vandana Gupta, co-founder of Devditi told the Hindustan Times.
Watch as the women perform their moves in sync, clearly having a blast, while shoppers cheer them on. The group included women from different backgrounds who, Gupta said, are united by their appreciation of the garment.
"All those who have performed today are mostly homemakers, doctors and lawyers, not a single person is a professional dancer here," she told the Hindustan Times reported. "We all are doing this for the common love of saris."
The group has hosted events to honor the garment before and has another taking place in December called "Saree Saga," which includes a fashion show and performance dedicated to the sari, according to its website.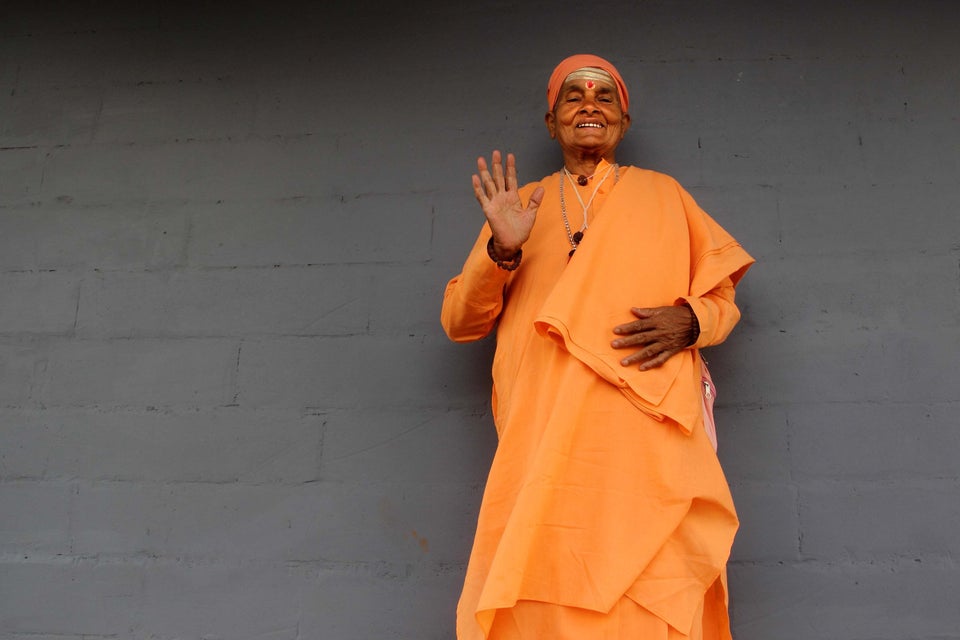 India's Extraordinary Kumbh Mela Festival