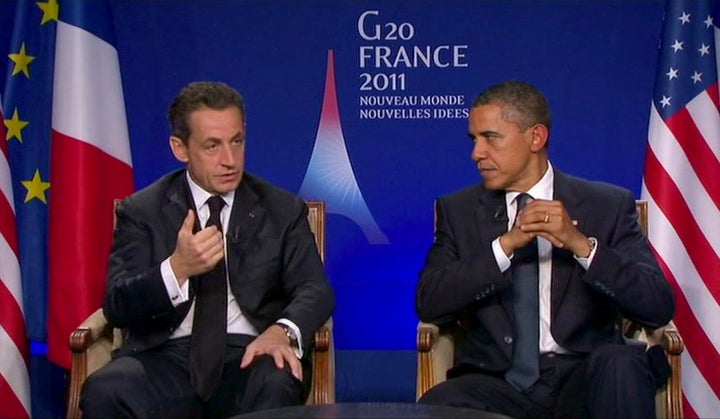 In a meeting with Barack Obama, French President Nicolas Sarkozy confided in the U.S. president that he thinks Israel's Prime Minister Benjamin Netanyahu is a liar, the BBC reports.
According to The Guardian, President Sarkozy did not realize his microphone was live when he spoke with President Obama as part of the G-20 meetings in Cannes, France.
"I cannot stand him," Mr. Sarkozy was quoted as saying. "He is a liar."

Mr. Obama is reported to have replied, "You're fed up with him, but I have to deal with him every day!"
The remarks reportedly were overheard by half a dozen journalists. A reporter from Reuters also confirmed "the veracity of the comments."
The White House has not yet issued a statement on the matter.
Popular in the Community