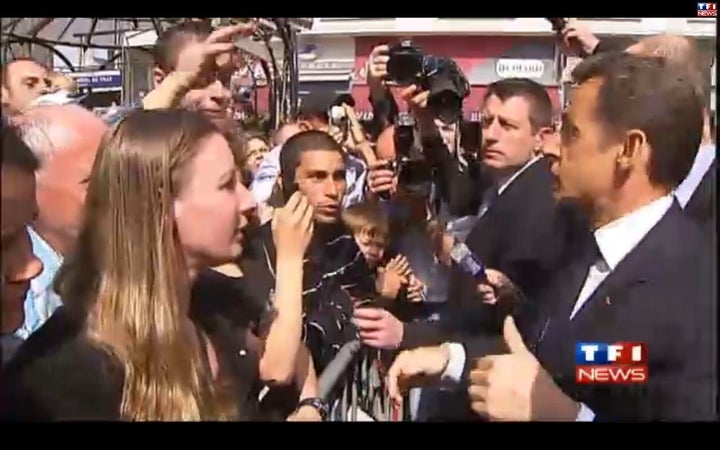 Nicolas Sarkozy has been caught on film telling off a young man who wiped his hand on a friend's sweater after shaking the French president's hand.
Sarkozy said "Fais pas le malin, toi" three times - roughly translated as "don't get clever with me" - jabbing his finger at the young man.
The incident was caught on film by French TV channel TF1.
Related
Popular in the Community