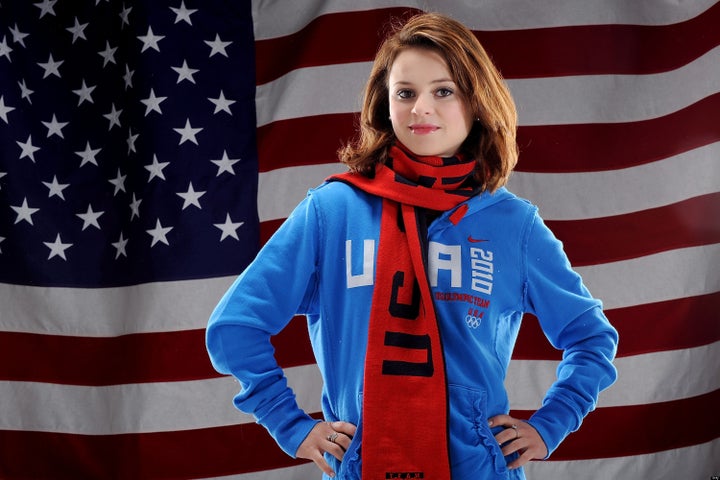 Sasha Cohen, the U.S. figure skater who took home a silver medal at the 2006 Winter Olympics but failed to qualify for the 2010 Vancouver games, predicts that American women figure skaters will come home from Canada empty-handed this year, according to People.
Cohen took a hiatus from figure skating competitions within a year of winning her Olympic medal to pursue a college education, and competed in January for the first time since 2006. Despite high hopes, she fell short of securing a spot on the U.S. Olympic team.
That hasn't stopped Cohen from expressing a lack of confidence in the skaters who outperformed her. "The U.S. girls are young and haven't competed as much internationally, so they're kind of hit or miss," Cohen told People. "They're good skaters, they're just not at the same level as the international girls."
Going into the final night of competition at the 2006 Winter Olympics, Cohen was considered a favorite to win the gold, but she "flubbed her first two jumps," according to CBS and the AP. "Cohen's history of flopping in the biggest international events bit her again," the article continued.
Cohen does, however, believe that an American male will medal in Vancouver. She thinks Evan Lysacek will capture a bronze. Visit People for more details.
REAL LIFE. REAL NEWS. REAL VOICES.
Help us tell more of the stories that matter from voices that too often remain unheard.