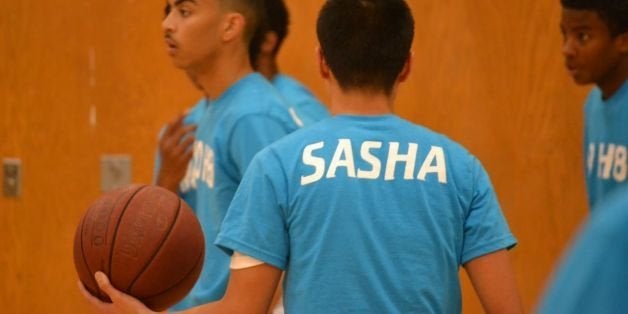 EDITOR'S NOTE: The subject of this story identifies as agender, so we are using "they, their, them," although male pronouns were used in many of the on-camera interviews and other reports.
Varsity basketball team players from Oakland High School wore bright blue "No H8" T-shirts emblazoned with Sasha Fleischman's name on the back during a Dec. 17 home game. Meanwhile, the team's friends and family members in the audience wore NoH8 pins and were given programs which read "Playing For Sasha, Playing Against H8" in Fleischman's honor.
The event was part of an ongoing effort between Oakland High School authorities and anti-bullying organization Not In Our School.
Fleischman, 18, was released from the hospital in time for the Thanksgiving holiday last month and planned to return to their high school on Dec. 2. As for 16-year-old suspect Richard Thomas' claim that he set the victim's skirt on fire merely as a prank, Fleischman said, "You should really know better than to light someone's clothing on fire."
They added, "I think you should be able to realize that's not just a funny prank ... I don't want to be too harsh because people do dumb things. I'm going to keep wearing the skirt ... It's a big part of who I am."
Before You Go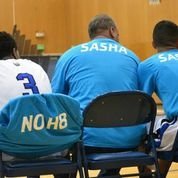 "Playing for Sasha, Playing Against H8"
Popular in the Community