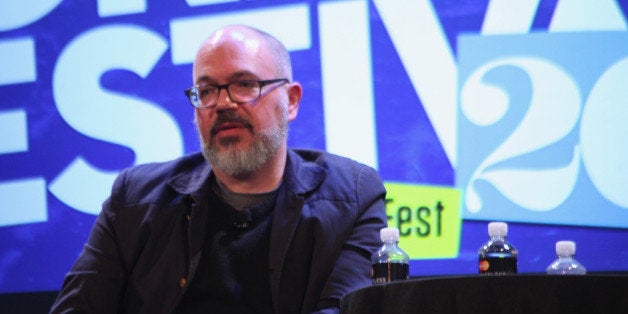 The New Yorker's veteran music critic Sasha Frere-Jones is leaving the magazine to join Genius, a website devoted largely to annotating popular song lyrics, The New York Times reported Sunday.
Though the site originally launched as Rap Genius in 2009 -- billing itself as a forum where users could annotate verses from their favorite hip-hop tracks -- in recent months the company has shortened its name while broadening its scope. In July 2014, Genius raised $40 million in the hope of one day "annotating the world," adding rock music, sports, literature and restaurant menus to its desired purview.
Frere-Jones, who spent 11 years on staff at The New Yorker, will join Genius as an executive editor focusing on the annotation of song lyrics -- a service that remains the site's calling card for the time being.
He told The Times that the site helps readers better understand the nuances of music -- one of the reasons he got into criticism in the first place -- but admitted that the move would come with some personal benefits as well.
"I'll be honest," he said. "I don't want to stay up until 4 a.m. anymore at shows, and you can annotate lyrics during the day."
Though he officially departs The New Yorker this week, and the publication announced it will be hiring a new critic in his place, Frere-Jones is still expected to contribute the occasional article to the magazine.
"Working at the New Yorker job has been utterly wonderful, but I wanted the opportunity to help the team at Genius develop a simple and powerful idea that will be a resource used by a wide audience," Frere-Jones said in a statement to The Huffington Post. "In a year, or maybe sooner, it will be clear that this project is about enriching an already strong concept."
"Genius is very much about the community around it; we are encouraging all voices to join in and annotate," he continued. "This is a text that will have no single author. I'm not at Genius to write these annotations (though it's too fun not to make a few) but to encourage all the most passionate thinkers and writers to join this community."
Calling all HuffPost superfans!
Sign up for membership to become a founding member and help shape HuffPost's next chapter