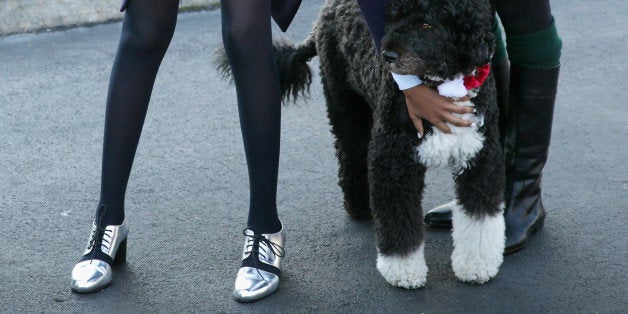 Today, the Obama family (sans the president) welcomed the White House Christmas tree on Friday morning wearing cold-weather gear: dark jackets, dark pants and cozy sweaters. But Sasha stood out for her rather shiny shoe choice, a pair of silver metallic oxford lace-ups with black accents.
And that's just the tip of her shoe wardrobe iceberg. When it comes to footwear, Sasha is the flashiest of the Obama family, a lover of high-top sneakers and colorful flats. She's even got several pairs of Converse in her closet like her mama and some Nike Dunks.
Behold the First Daughter's impressive shoe game. We're in awe.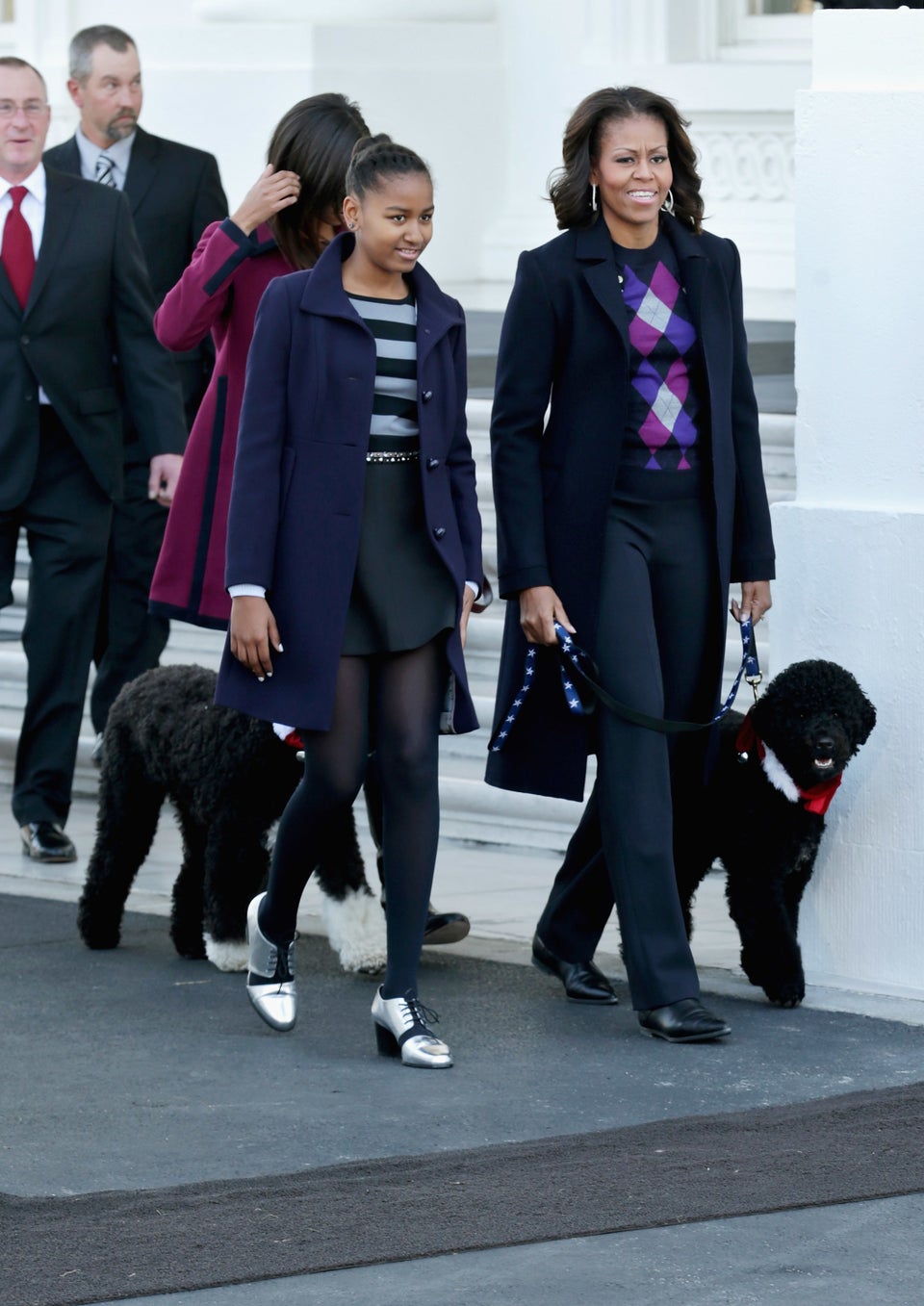 Sasha Obama's Shoes
Popular in the Community