A .gif of Sasha Obama is becoming quite the viral smash, after the younger First Daughter was caught yawning during her father's inauguration speech.
"No single person can train all the math and science teachers we'll need to equip our children for the future, or build the roads and networks and research labs that will bring new jobs and businesses to our shores. Now, more than ever, we must do these things together, as one nation, and one people," the president had said, before pausing for applause.
It was then that the camera cut to Michelle, Malia and Sasha. Even through her big yawn, the young girl diligently clapped for her dad.
As UPI points out, young Sasha had likely had an exhausting day by this point -- having had to wake up early to get dressed and coiffed for a morning church service and the day's inauguration festivities.
Netizens were quick to point out Sasha's sleepy moment, taking to Twitter to both empathize with and gently tease the young girl:
Before You Go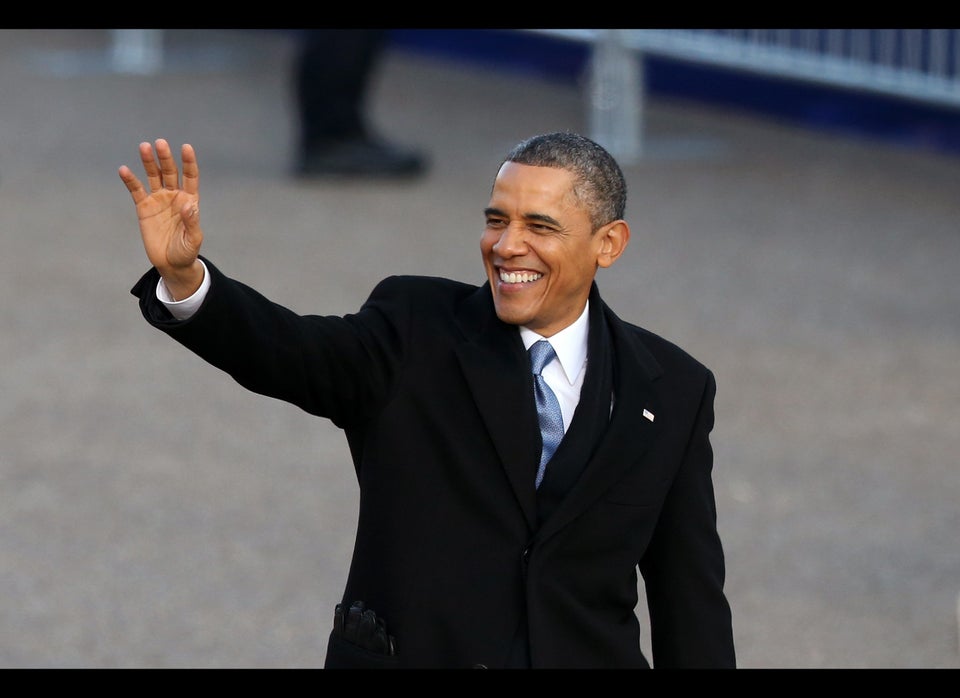 Inauguration 2013
Popular in the Community