President Barack Obama said his daughter Sasha will have a big say on where the family lives after leaving the White House in 2016.
Sasha, the president's youngest daughter, will be a sophomore in high school in 2016. Obama said the family would take her education into account before deciding whether to stay in Washington, D.C. or move back to Chicago, where they previously lived.
"You know we gotta make sure that she's doing well... until she goes off to college," Obama told ABC's Barbara Walters. "Sasha will have a big say in where we are."
"It's not something I think about," Obama said when asked about his personal safety. "Mainly because we have a Secret Service that does an outstanding job every single day. And, obviously, tragedy reshaped the Secret Service in many ways, but they do an outstanding job and it's thankfully not something I spend a lot of time worrying about."
See a clip of the Obamas' interview with Walters above.
Before You Go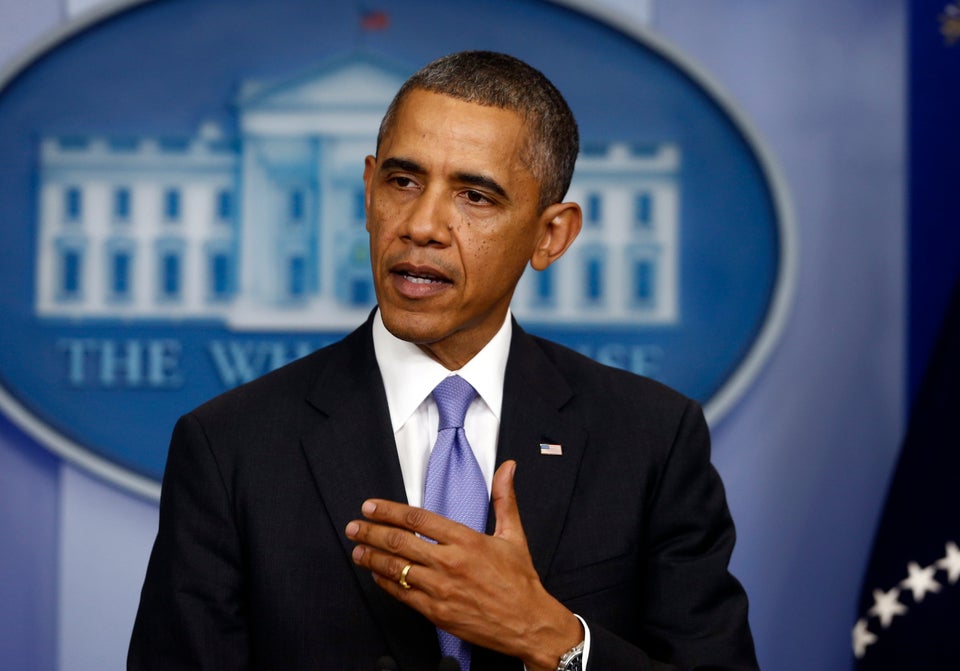 Obama's Government Shutdown Stares
Popular in the Community