Throughout the ninth season of "RuPaul's Drag Race," Huffington Post Queer Voices will interview each departing queen on the Saturday following the air date of their elimination episode. Check HuffPost Queer Voices weekly to read about these queens' reflections on their time on the show, as well as their legacies as queer artists and performers. Check out the previous interview with Jaymes Mansfield, Kimora Blac, Charlie Hides, Eureka O'Hara, Cynthia Lee Fontaine, Aja, Farrah Moan, Valentina, /www.huffingtonpost.com/entry/drag-race-eliminated-queen-nina_us_5928600ae4b0df57cbfb7187"}}" data-beacon-parsed="true">Nina Bo'nina Brown and Alexis Michelle.
With a broadening of the reality competition's audience and a new prime Friday night time slot, more eyes than ever are on "Drag Race" ― the most visibly queer program on television ― and it's now challenging notions of gender and sexuality in more of America's living rooms than ever before. 
It seems only fitting then that the winner of "RuPaul's Drag Race" season nine be Sasha Velour, one of the most thoughtful and well-spoken queens to ever enter the doors of the "Drag Race" workroom. A Fulbright Scholar, Velour is intentional and specific in her artistic choices and the decisions she makes as a community leader.
Velour is committed not only to the elevation of other performers in her community, but also to giving back to nonprofits and organizations that serve as precious resources for the LGBTQ community ― especially in times of political turmoil.
In this interview with HuffPost, Velour reflects on her time on "Drag Race," the platform she now has and inherent responsibility of being America's Next Drag Superstar.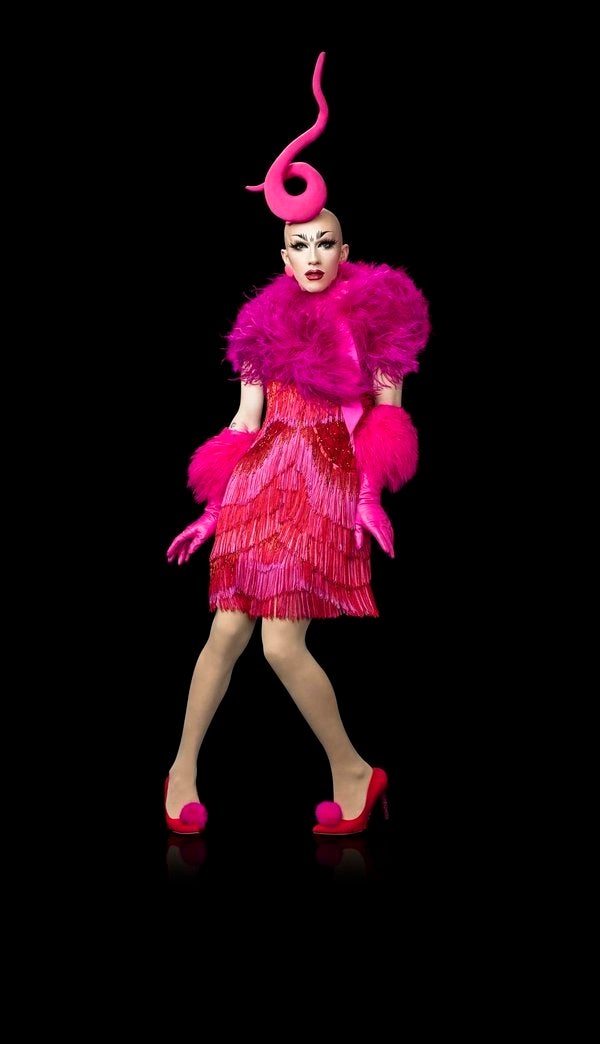 HuffPost: Tell me about the evolution of this experience for you ― how did you grow and change throughout not only the course of the competition but over the last year?
Sasha Velour: I had a sense of the role that my drag played in my local community, but the biggest challenge was figuring out where I fit in on a global scale. I discovered that my drag really does speak to people on an emotional level. I also discovered that people are sometimes put off by an intellectual approach to drag. I've learned a lot from this experience and now I am trying to follow in the steps of RuPaul. Intellect is important, but when it comes to how you present it in performance, I now realize that its important to hook them first with the glitz and glam of my drag. Once I've drawn the audience in, I can surprise them with any number of tricks up my sleeves.
What do you want to do with the platform that this crown has given you?
I really want to share the spotlight that I've been given with the whole range of drag performers that exist outside what you see on the show. Part of the winnings will be used to support a magazine I founded called Velour. It's another vehicle to showcase the wide range of drag, including art and music. I also am investing my live show, which will show fans a more theatrical aspect of drag. The show is a curated experience that will feature drag queens and kings, pageant girls, and avant-garde talent. Drag is something important for queer people to see. I love creating in an environment where that is possible. Part of the responsibility in holding this platform and title is setting an example for the good that drag can accomplish in this world. I plan to use this platform to raise a significant amount of money uplift our community.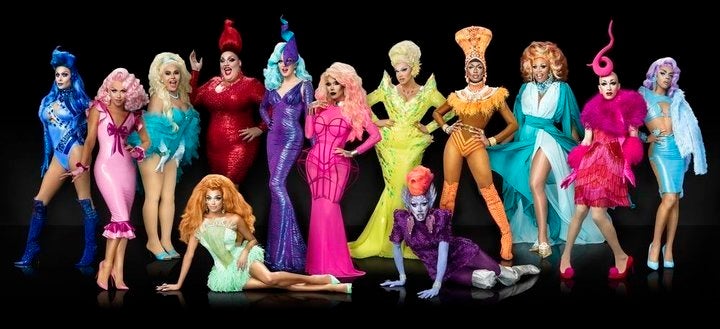 With you being the first queen to win while the show is on VH1, how does the win feel different for you? Is there a greater inherent responsibility within that? 
Yeah, there definitely is. The audience has become so much broader and it affects people well outside of the gay community. I think the audience is also much younger than it ever has been. A lot of these teens aren't necessarily gay, but they're embracing "Drag Race" because they might feel some kinship with the gay community because they too have had to struggle with where you fit in this world and need an avenue to express themselves. It is also important to use this broader platform on VH1 to help inspire kindness; especially in the times we're living in today.
Do you think queer entertainers and performers have a responsibility to speak out and use their platforms in specific ways under this current political administration? If so, how?
Yes, but I can only speak for myself. It is important to me to remain critical of the way the world is today. It is important to me to keep fighting for the rights of those who cannot. To keep fighting to shift the focus to challenges faced by queer and gender non-conforming people. We have a responsibility to
remind people to stay informed about what is going on and to be kind each other. The culture of the internet and our politics is so full of hate. We cannot let that define us or we'll be incapable of getting anything done.
Ultimately, what do you want people to know about who Sasha Velour is and the queer leader you will be going forward? 
I'm a drag queen who is thoughtful and serious about drag, in addition to being funny, ambitious and glamourous. I want to do performance that inspires people to be true to themselves and has tangible impact on the community. Not just because I want to be a role model. I just think it's the best way to honor the tradition of drag. I am inheriting this great grand tradition of drag for a year. The best way to do that is by being charitable and staying focused on the community. It's why I am starting a nonprofit that uses drag to raise money for those in need.
Calling all HuffPost superfans!
Sign up for membership to become a founding member and help shape HuffPost's next chapter
BEFORE YOU GO
PHOTO GALLERY
RuPaul's DragCon