The 6 1/2-foot-long marine mammal, named Sassafras by his rescuers, was found badly sunburned and stranded in a mudflat off the Louisiana coast, Suzanne Smith, the rescue coordinator at the Institute, told WWLTV.
Sassafras, who is estimated to be about 2-years-old, would have been born around the time of the BP oil spill in 2010. But the spill's role in his injuries may never be known, according to Smith. "Like so many other things, we'll just never be able to tie it in," she said.
At the time of his discovery, rescuers could tell Sassafras was "in really bad shape," Smith said. The dolphin was so weak he had to be kept in shallow water, with a staffer present at all times, according to the Associated Press.
When his hearing was tested, however, the mammal's potentially life-threatening disability was discovered. Bottlenose and rough-toothed dolphins rely on echolocation for orientation and feeding, so hearing loss is a particularly dangerous for the creatures.
For six months, the staff at the institute nursed Sassafras back to life, but could not release him back into the wild due to his condition. Instead, the institute worked to find him a new home, at the Institute for Marine Mammal Studies (IMMS) in Gulfport, Miss., where he was transported Tuesday.
"We may not be able to say it was one thing or another," Solangi said. "We do know that dolphins in the northern Gulf have been subjected to a number of environmental challenges in the past few years, and we do know that each one of those challenges will have affected their ability to deal with the others."
Before You Go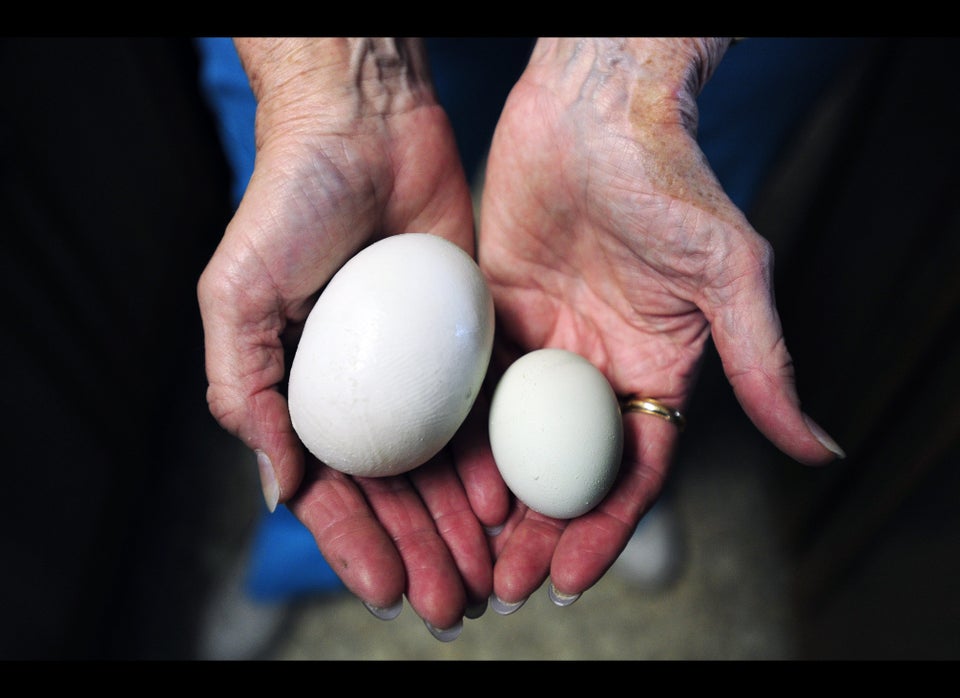 Animals In The News
Popular in the Community