The Knoxville Baptist Tabernacle removed the sign -- and denied it was targeting any single group -- but many who saw it were bothered by the implications.
Many also railed against the sign on social media.
"As a Christian, I find this highly offensive, these kinds of signs and messages are exactly the reason why people are turned off by Christianity," Stephanie Settlemyre wrote on the Facebook page of local news station WATE.
"I am still trying to figure out what the message on the sign has to do with unity," posted David Rambo. "Can someone enlighten me? And we must remember too that the Bible tells us to let our words be seasoned with salt. It doesn't say let your words be seasoned with shock value."
But Pastor Tony Greene told the station he wasn't trying to offend with the sign.
After the outcry, the sign was changed to say: "Glad you reading, did not intend to offend, we all need Christ."
Related
Before You Go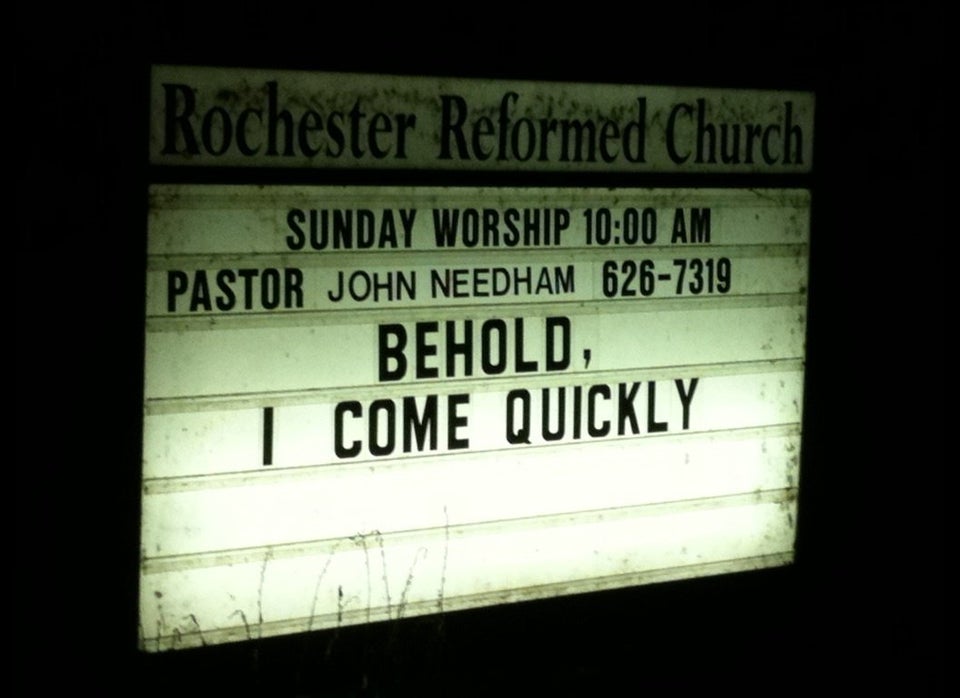 Inappropriate Church Signs
Popular in the Community