Citizens in the state of Baja California Sur claim an image of the devil is clearly visible in the photograph of the meat (below) which local news website El Metichon posted to Facebook on Wednesday:
But if it's still for sale, then it could end up fetching a hefty price. Dozens of meat-eaters have commented on the post, most offering to taste the prized cut.
See how it compares to this image of the devil. There IS a likeness, right?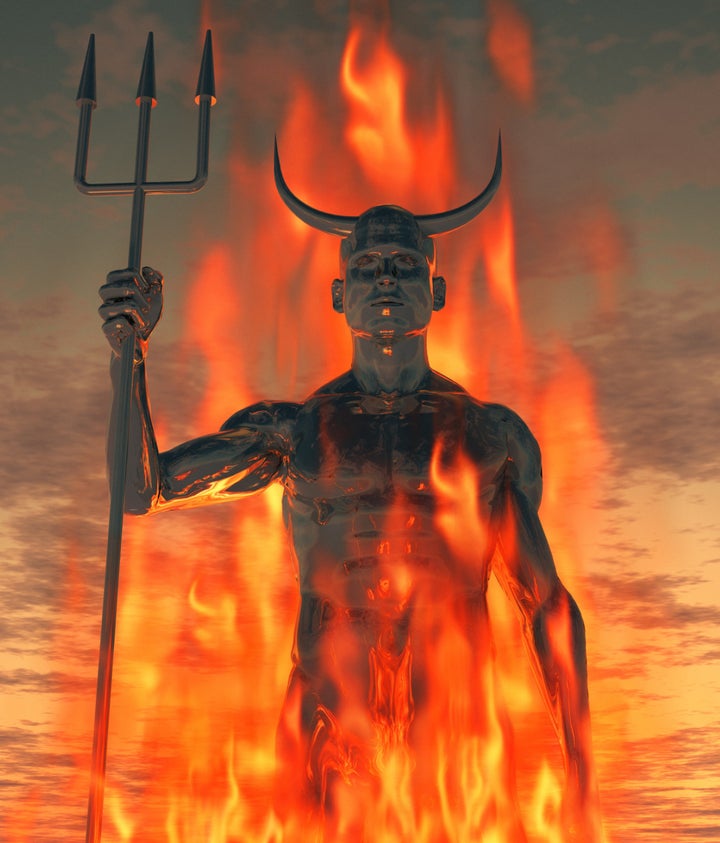 Related
Popular in the Community