A Christian author is blaming Satan for a role in protests around the nation against President Donald Trump.
Joel Richardson, author of apocalyptic Christian books, claimed that the genuine anger many feel at Trump was being manipulated by the devil.
"There's a spirit of rage that has swept the nation," Richardson said last week on "The Jim Bakker Show."
Richardson, who was billed as an "expert in Biblical prophecy," used Black Lives Matters protests as one example.
"Black Lives Matter. There's a very sacred issue there that much of the black community feels, and that's legitimate," Richardson said. "But then Satan comes along and he subverts it, and gets these folks and they preempt it."
Richardson claimed that the latest protests weren't really against Trump because "the scriptures say they gather and they plot ultimately against the Lord and against his anointed."
In a video clip posted online by Right Wing Watch, Richardson said:
"In my opinion, when you see the rage of Satan directed against something, that's usually evidence that God is involved because Satan is enraged in that which God is doing in the Earth and yes, there's a lot of rage and Donald Trump and I'll be honest: I wrestled through a lot of issues during the early part of the campaign.

But, I've become solidly convinced in my spirit that the Lord is using this administration. He's doing something quite powerful. And it's for that reason that the rage of Satan ― this irrational rage of Satan ― is so directed toward this man."
Disgraced televangelist Bakker also seemed to have a hard time believing that protesters would demonstrate against the president without some kind of evil assistance.
"What's going on in America where, you know, all these people gather all at the same time in the same, how can they all gather together?" Bakker said. "In every city, they're marching, they're all doing this, who's setting this up? And yet the reporters all believe it. They're feeding us a lie: America's unrest."
Support HuffPost
The Stakes Have Never Been Higher
Related
Before You Go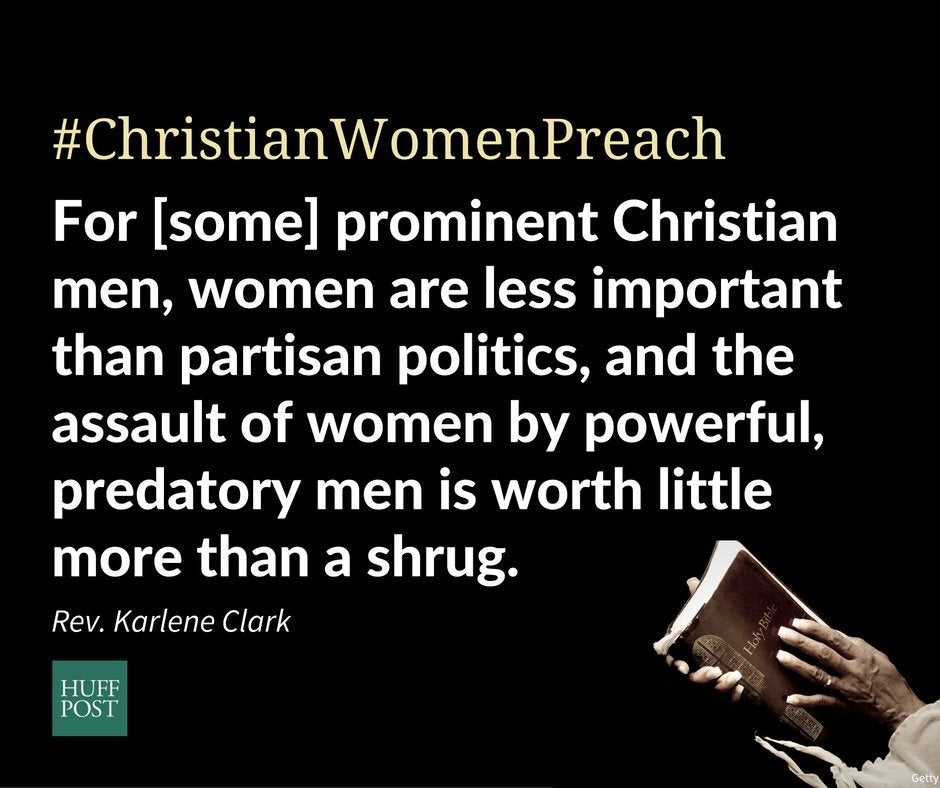 Christian Women Preach
Popular in the Community