This year, Satan is slated to join the pantheon of gods and agendas making a stand inside Florida's State Capitol building.
The Satanic Temple successfully joined forces with other church-state separation advocates to pressure the Florida Department of Management Services into accepting its Lucifer holiday display, the Orlando Sentinel reports.
The religious diorama, scheduled to appear inside the Capitol's rotunda in Tallahassee on Dec. 22, features an angel falling from heaven into the fires of hell. A Biblical reference next to the scene reads, "How you are fallen from heaven, o day star, son of dawn!"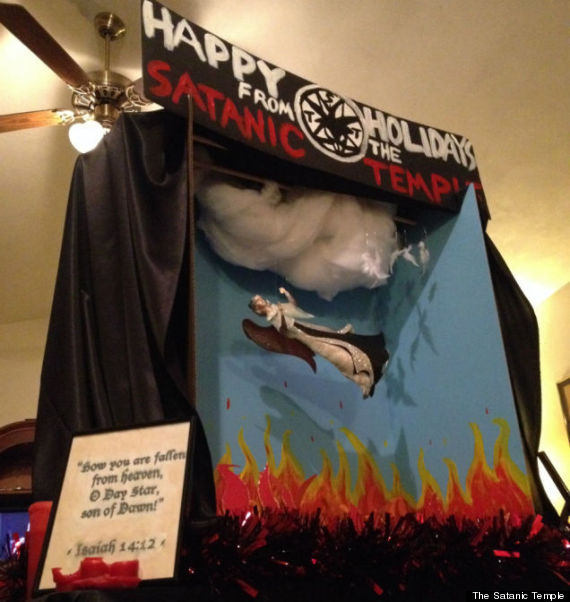 "Nobody holds a monopoly upon the celebratory spirit of the holiday season," Satanic Temple spokesperson Lucien Greaves told HuffPost through email. "If there is fun to be had, then -- like the responsible hedonists we are -- we'll have it. We hope everybody can put their differences aside and enjoy the holidays as they see fit. We think that our holiday display sends an affirmative message of inclusiveness and plurality."
One year ago, a similar diorama from the Satanic Temple was rejected by the state agency for being "grossly offensive," Greaves said. The organization retaliated this year by collaborating with Americans United for the Separation of Church and State to add legal pressure.
"Free speech is for everyone and all groups," the Rev. Barry W. Lynn, executive director of Americans United, said in a statement. "State officials simply can't get into the business of deciding that some unpopular messages are 'offensive' and must be banned."
The Satanic Temple describes itself an "organized religion" with a mission to "encourage benevolence and empathy among all people."
Florida's Capitol building has become a veritable free-speech battle ground in recent years. Along with the Satanists, the Florida Prayer Network, the International House of Prayer, American Atheists, Tallahassee Atheists, the Freedom From Religion Foundation, and the Church of the Flying Spaghetti Monster are hoping to display their messages on government property.
Last year, a Seinfeld-inspired Festivus pole created out of beer cans also made an appearance inside the building.

Before You Go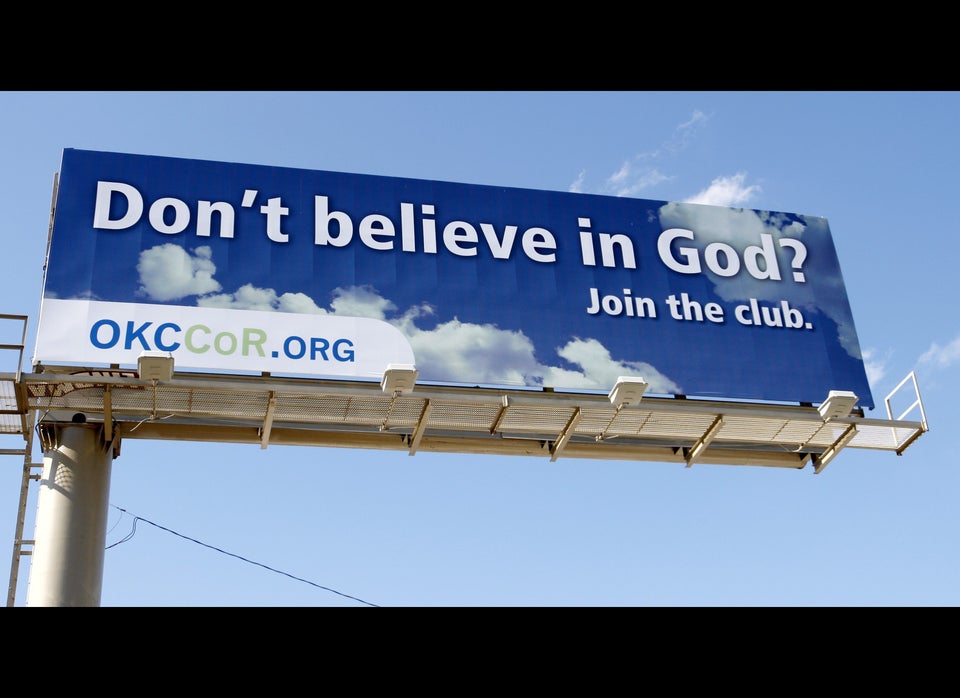 Atheist Billboards
Popular in the Community