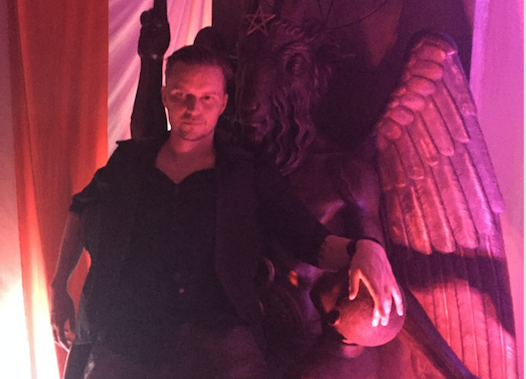 Regardless of how the Supreme Court ultimately rules, however, the queer community has found an unlikely ally: The Satanic Temple. The Salem, Massachusetts-based group is encouraging LGBTQ rights supporters to order Satan-themed cakes from bakers who oppose same-sex marriage because of their religious beliefs.
In case anyone needs inspiration, Temple co-founder and spokesperson Lucien Greaves tweeted a mock-up of a cake with a Satanic theme earlier this week.
Greaves told HuffPost that he and his parishioners hope the plan will prompt the Supreme Court to "consider either adding sexual orientation as a protected class, or taking religion away from protected class status."
"We've received a good deal of messages from people who have asked if there is a way to leverage religious freedom in such a way as to allow business owners to refuse service to theocratic evangelical nationalists," he said. "If these self-proclaimed defenders of religious freedom want to leverage their religious privilege to deny service to same-sex couples, perhaps they'll appreciate making a cake for Satan instead."
"Gorsuch's record of ruling 100 percent of the time against church-state separation, and in favor of religious privilege, further deepens suspicions as to how this ruling will go," he said.
So far, no one has taken the Satanic Temple up on the offer, but Greaves expects that will change if the Supreme Court rules in Phillips's favor.
"After the ruling ― if it turns out the way we expect ― I'm sure there will be plenty of opportunities," he said, "and likely many situations outside of the context of wedding cake requests."
He then added, "We'll have to be creative on a case-by-case basis."
Before You Go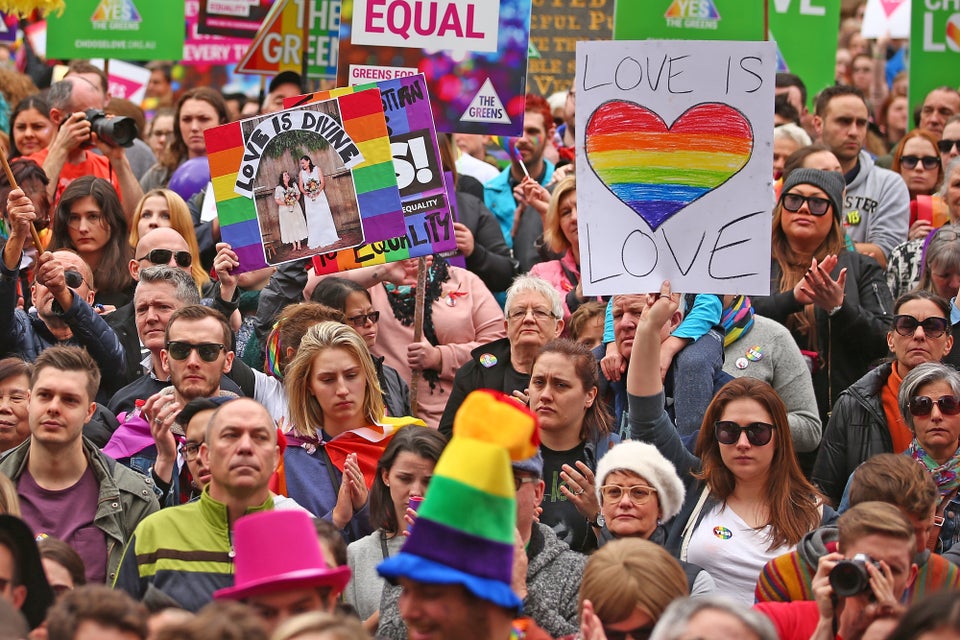 Australia Gay Marriage Rally
Popular in the Community