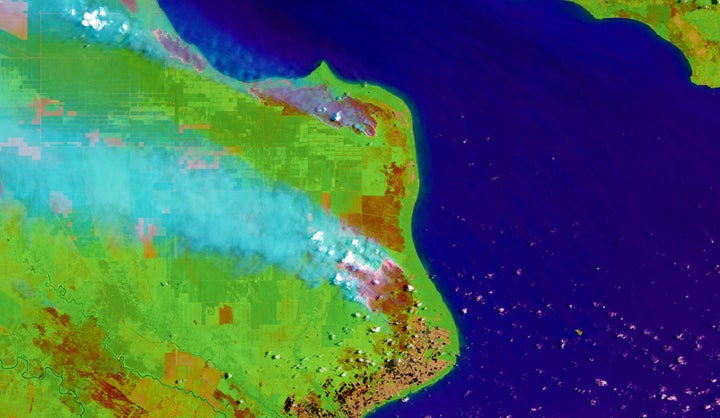 Satellite images are helping humanity better understand our changing world. It's never been easier to access recent pictures of the changing face of our planet captured by NASA and a growing constellation of satellites from public and private companies. The challenge is that there's still a knowledge gap about how to put that photography to use, from fighting wildfires with the next generation of satellites to tracking deforestation in Indonesia.
A new World Bank website will help more people working on sustainable development to understand what's possible and where to start. The website, which launched this week at the Satellite Summit industry conference in Washington, D.C., breaks down how companies capture, analyze and distribute satellite images and, crucially, tells people who aren't experts in these systems how they can use these data in sustainable development.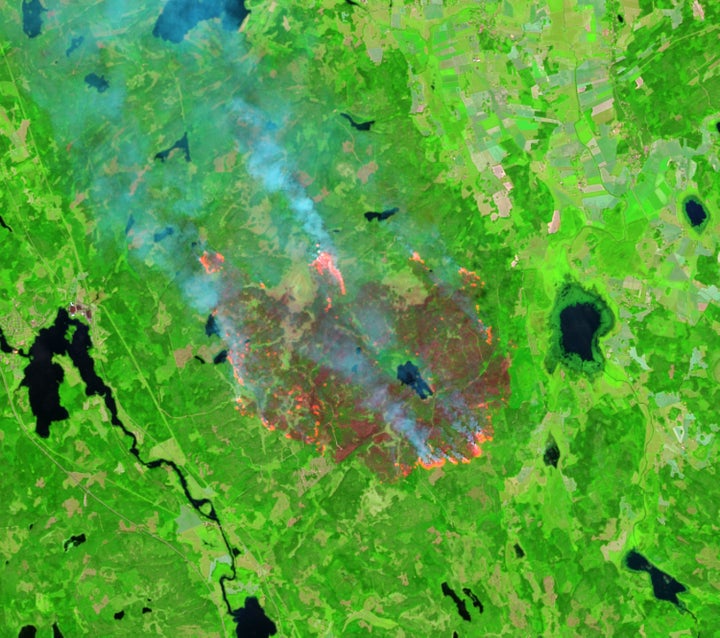 People working on sustainable development often share common questions about using satellite data, according to Kate Chapman, chief technology officer at Cadasta, a D.C.-based nonprofit that runs a digital platform for documenting property rights: What kind of imagery do I need? What do different resolutions look like? How much will it cost? Where do I get it? What kind of impact will it have, so that I can justify the investment of time and money to funders, board members and volunteers?
"This site aims to bridge a deep awareness gap," Bruno Sánchez-Andrade Nuño, a data scientist at the World Bank LLI Innovation Labs, told The Huffington Post. "There are excellent examples of development projects using satellite assets. However, these islands of innovation remain confined to those already aware and interested in these options. If we are to mainstream operational value of satellites for development, we need many more development colleagues onboard."
The state of play in this industry has been shifting as new players enter the market.
You can explore the world in the Mapbox map embedded below, which is based on recent public domain images from the federal government's Landsat satellite system.
For a price, people can access and analyze more recent, higher-resolution satellite photography created by an expanding galaxy of private sources, from aerospace giants like Airbus to startups like Planet Labs and Aquila Space, which are launching many small satellites into orbit.
The short video below, produced by Planet Labs, explores how satellite data relates to meeting the United Nation's Sustainable Development Goals, which include fundamental improvements to how people live, from ending poverty and hunger to improving health and education to protecting the environment:
"The world is seeing unprecedented urbanization rates," Bruno Sánchez-Andrade Nuño said. "Delivering resilient services for cities means monitoring roads, bridges, ports, agricultural crops feeding the population and settlements. Today, we have the data, the analysis tools and the computational power to measure where roads are, which ones are paved or not, and how they have evolved in time. Monitoring access to all-weather roads is integral to the Sustainable Development Goals."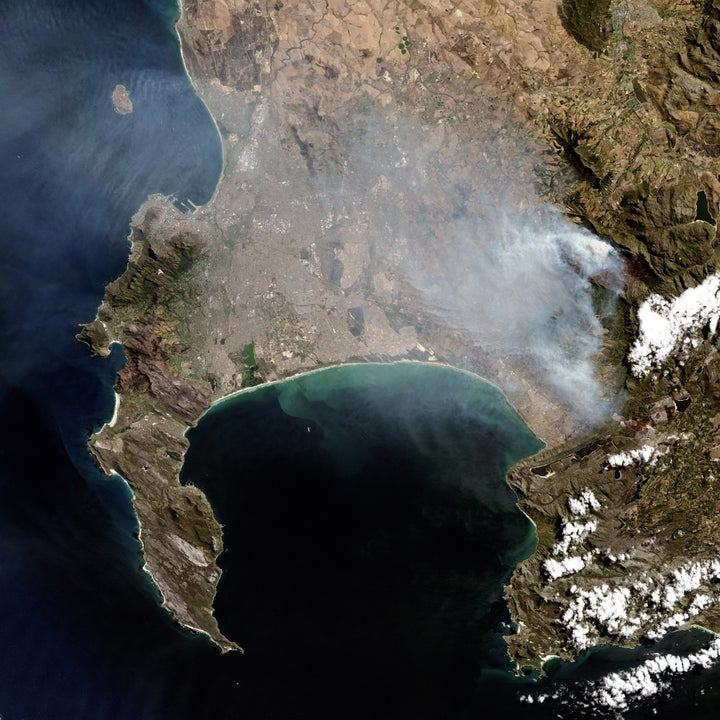 Amazon announced at the Satellite Summit that it received more than 500 million requests for Landsat satellite data within 150 days of posting it online on its servers. While those Landsat images are available online, Amazon is saving taxpayers money by hosting structured data in its cloud, shifting demand off of government servers, and making it easier for everyone to put it to use.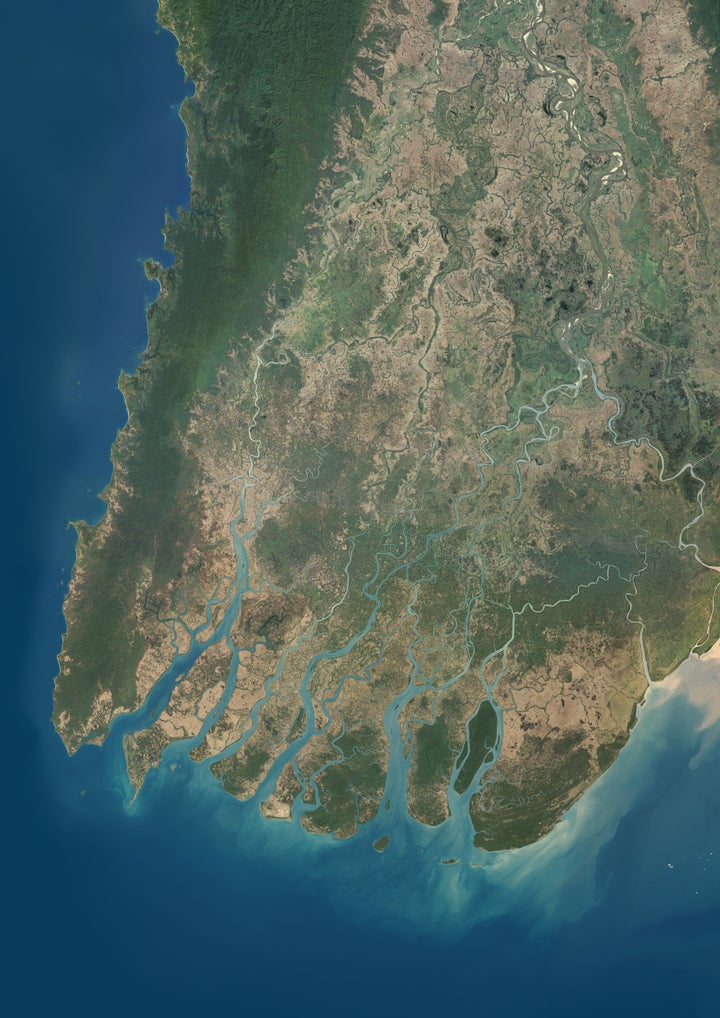 More significant societal benefits are possible as climate data continues to be posted online.
Here's hoping that many more people put satellite data to good use in the years ahead.
Related