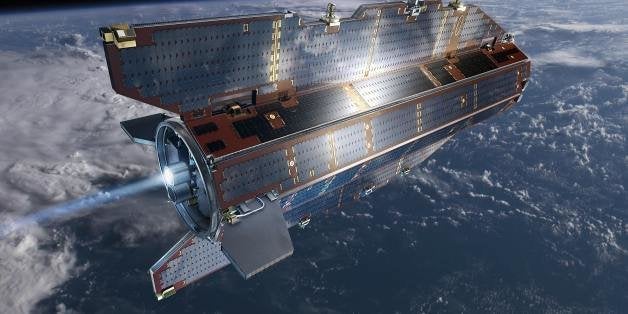 The sky is falling! The sky is falling! Actually, it's just a defunct satellite.
Just where will the pieces land? The agency has no idea.
"It's rather hard to predict where the spacecraft will re-enter and impact," Rune Floberghagen, GOCE's mission manager, told The New York Times. "Quite literally GOCE is now nearly flying like an airplane without an engine, with the upper layer of the atmosphere providing aerodynamic stabilization."
The plummet of the satellite, once called the "Ferrari of Space," marks the end of GOCE's four-year mission to map Earth's gravity. ESA launched the $450-million satellite in 2009 with the aim of tracking variations in Earth's gravitational field over a period of two years. But since the spacecraft burned through its fuel more slowly than anticipated, it was able to stay in low-orbit for two more years, circling the globe every 88 minutes.
"The outcome is fantastic," Volker Liebig, ESA's director of Earth Observation Programs, said in a written statement in October. "We have obtained the most accurate gravity data ever available to scientists. This alone proves that GOCE was worth the effort – and new scientific results are emerging constantly."
Related
Before You Go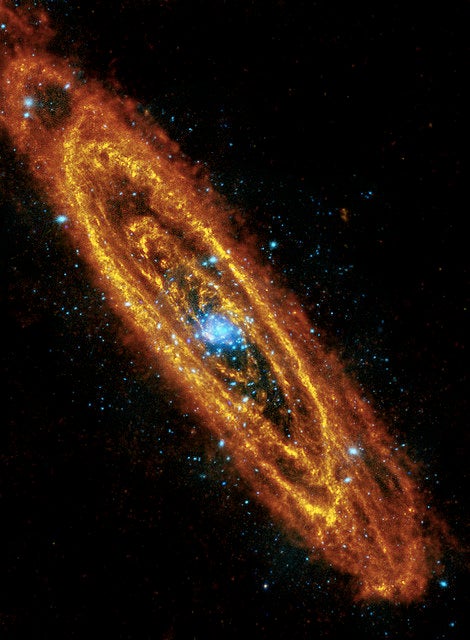 Best Of European Space Agency Photos
Popular in the Community