A new line of baby food is making a statement about harmful gender stereotypes.
Gender Baby Food is a satirical line of baby food products, ranging from Submissive Spinach and Rough and Tough Rhubarb to Big-Boys-Don't-Cry Carrots and Too-Hot-To-Be-Smart Squash.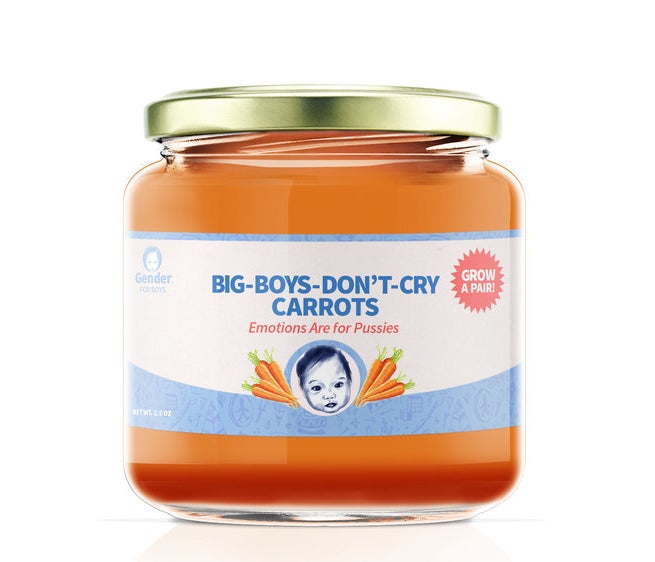 Each product includes a gender stereotype-filled tagline like "Your daughter should be the one whining, not your son"; "Don't raise a stay-at-home dad"; and "Real boys fight back." There are also product descriptions, such as this one for Submissive Spinach: "[T]his formula will teach her all the right ways to respect a man, from knowing that she has no right to question him, to understanding that a silent mouth is the prettiest one."
"Gender stereotypes exist, and they are a real problem because anxiety and depression are still very, very real."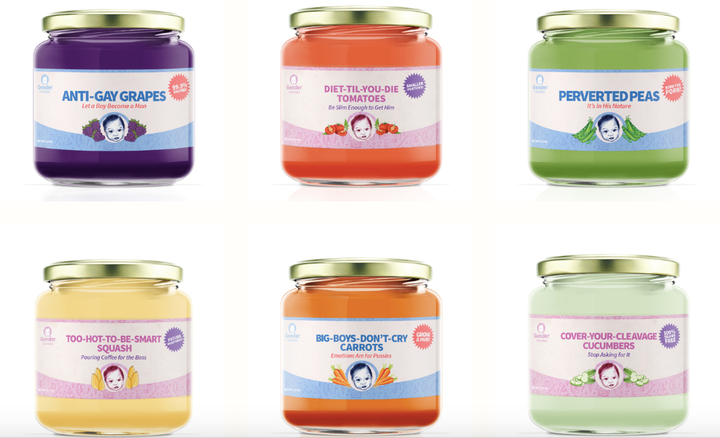 "Sometimes we don't notice the little things we say that enforce gender stereotypes on children," Wang continued. "When we tell a little girl that she should be pretty or dainty, or a little boy that he should be strong, we're painting a picture of what it means to be 'manly' or 'girly.' When a kid doesn't emulate these traits of their respective genders, especially in a social setting at school, they begin to feel like they're falling short of something."
"Sometimes we don't notice the little things we say that enforce gender stereotypes on children."
Wang shared their belief that babies are born with "blank slates" when it comes to gender and only learn what it means to be a boy or girl from their parents, other adults around them and society as a whole. Still, they want people to know that it's not just on parents, but everyone in society to foster an accepting mentality.
"We choose what to feed our kids," said Wang. "And we can choose to feed them openness and discussion instead of the rigid stereotypical notions that society has imposed on us. By changing our own mentality about gender norms, we can eventually shape a different society -- one that allows children to grow up free from any gender-related expectations."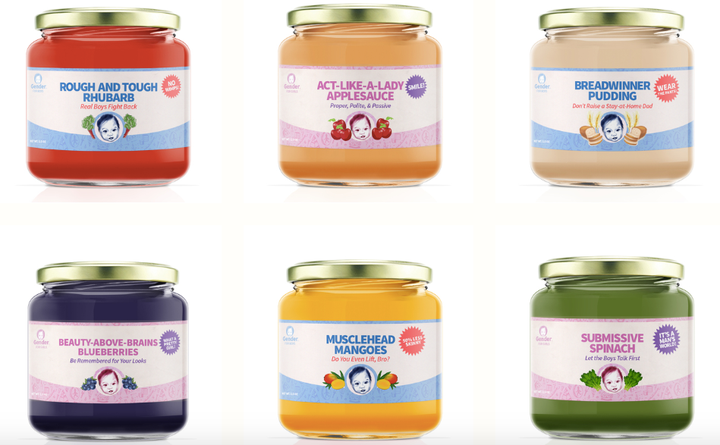 Although Gender Baby Food is an independent project, the website directs viewers to the Anxiety and Depression Association of America (ADAA) to learn more about the way these stereotypes can be harmful and support those struggling with these issues.
"We want people to realize that it's not impossible to change what we've been taught about gender norms, and that it's definitely not too late to let our children form their own opinions, either," Wang told HuffPost. "Children can teach us a lot by being so new to this world ... We hope all of us as a team can create a warm environment for our children to to form their own attitudes about what it means to be a man or a woman, and to blossom into whoever they want to be."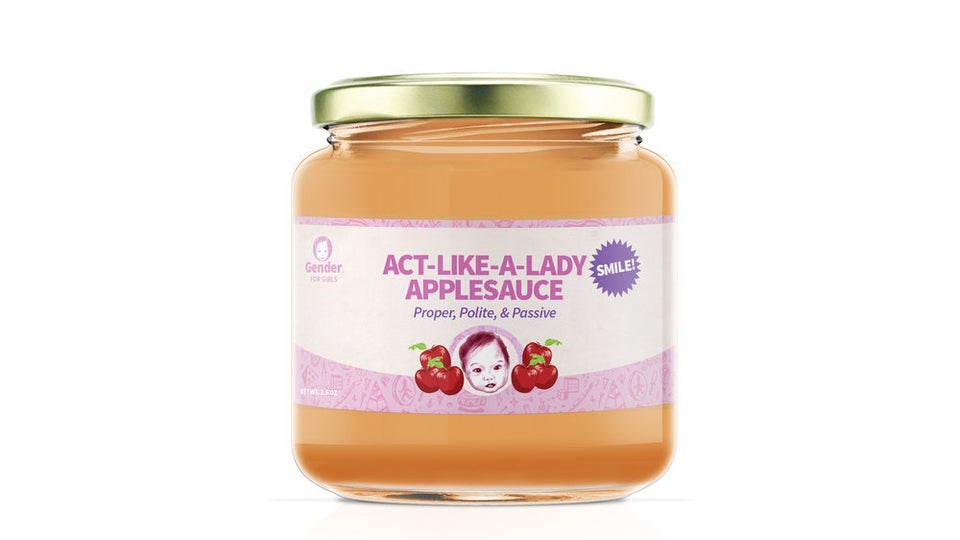 Gender Baby Food/Jiayi Wang and Jennifer Garcia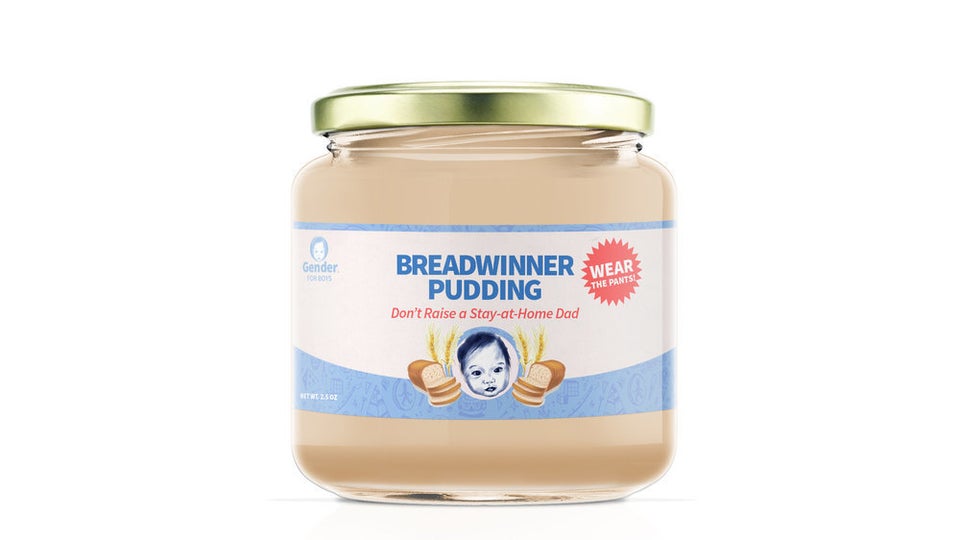 Gender Baby Food/Jiayi Wang and Jennifer Garcia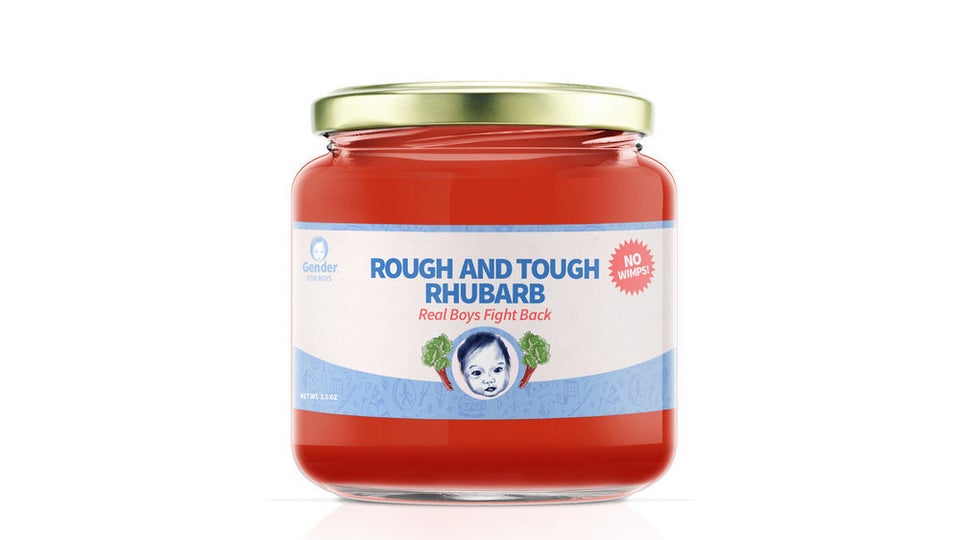 Gender Baby Food/Jiayi Wang and Jennifer Garcia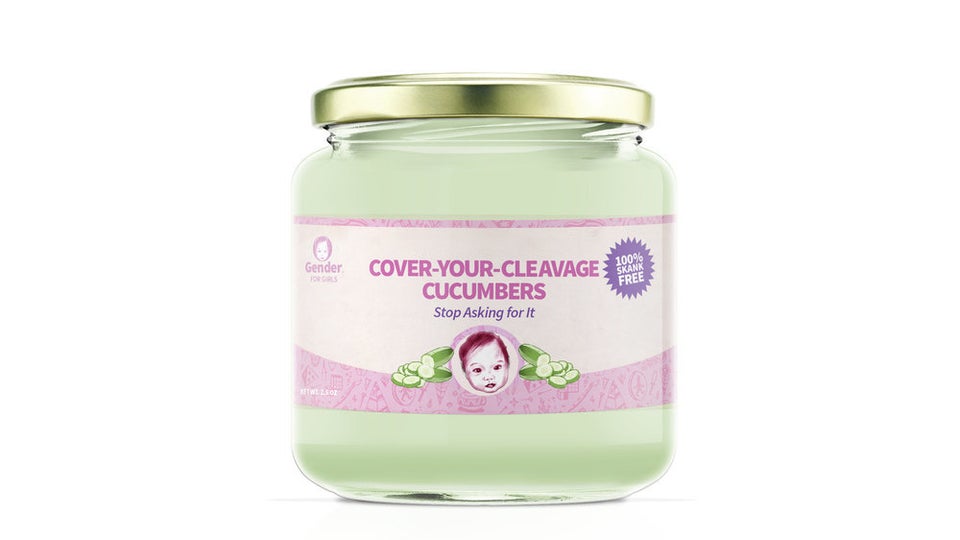 Gender Baby Food/Jiayi Wang and Jennifer Garcia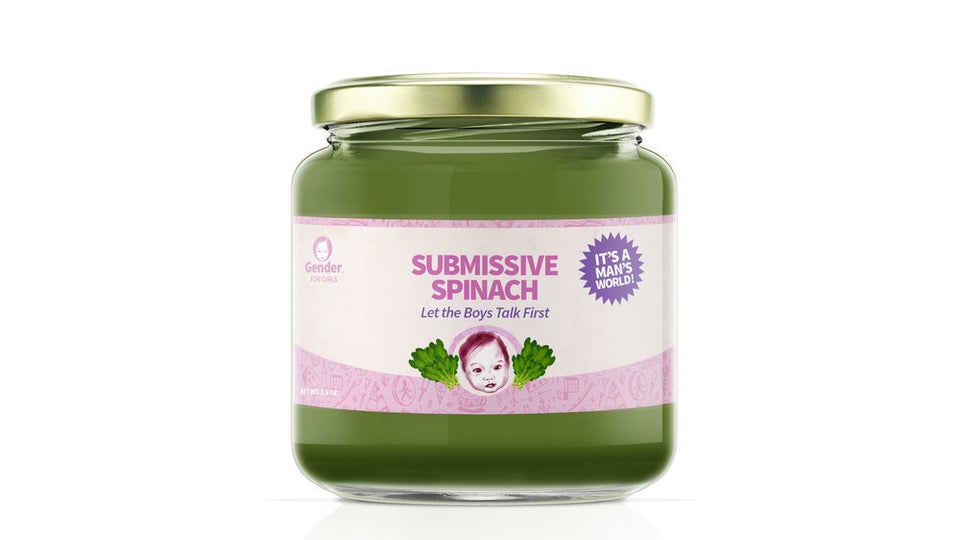 Gender Baby Food/Jiayi Wang and Jennifer Garcia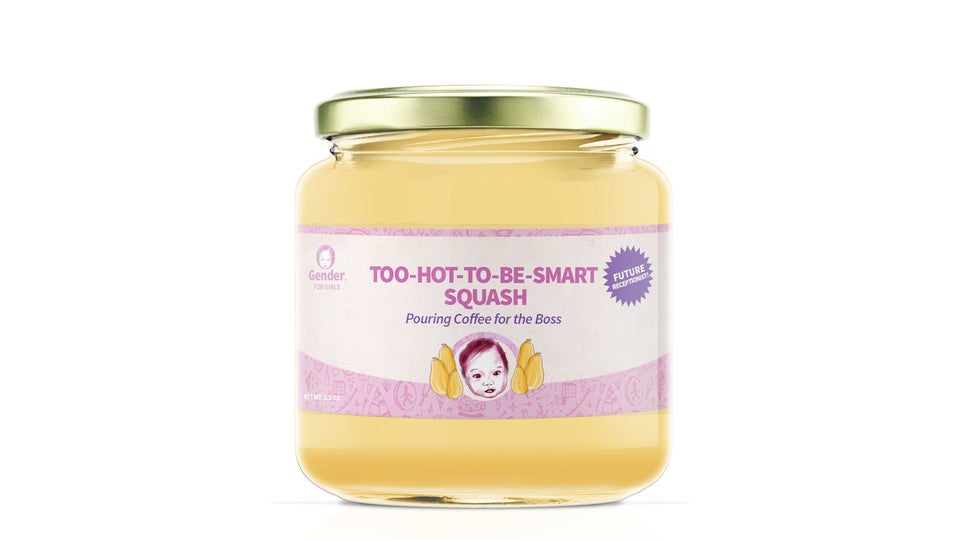 Gender Baby Food/Jiayi Wang and Jennifer Garcia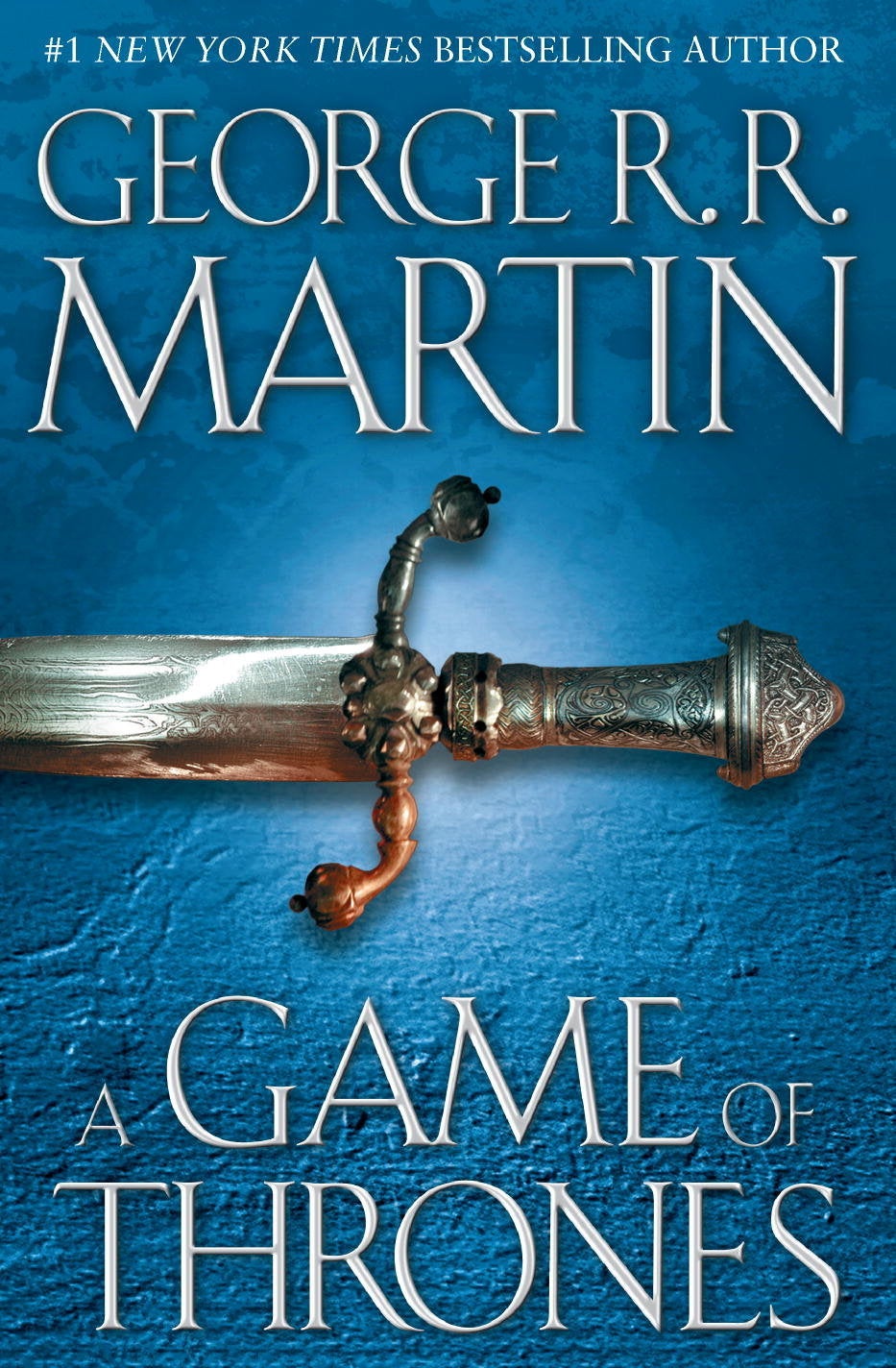 Coverflip: Gendered Book Covers Turned Around