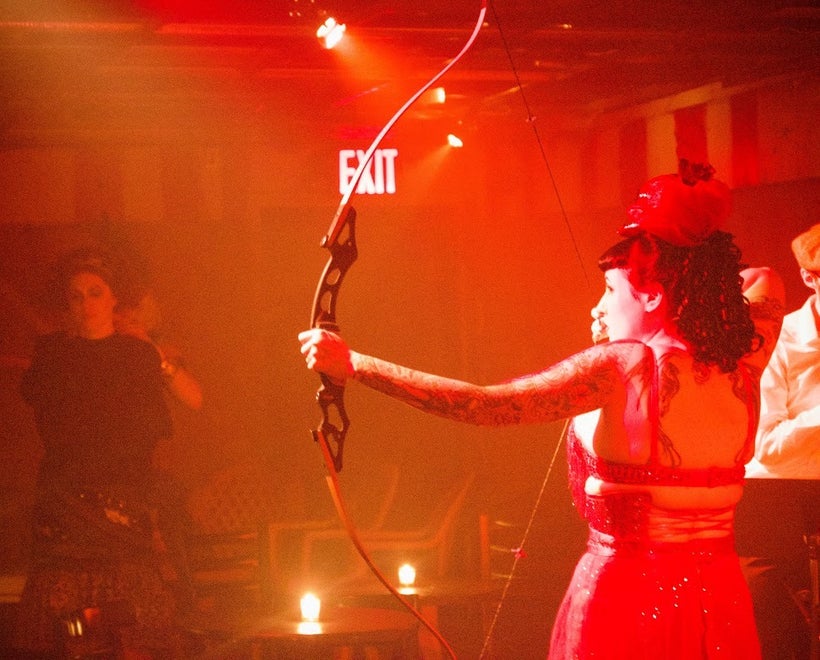 It's snowing lightly and the wind is brisk as I cut through the throng of Times Square holiday shoppers. It's five minutes to five and I've been instructed to meet a stranger in Shubert Alley.
When I spot him, tall and broad shouldered, his eyes dance. I give him the password––"bearded lady"––and my name.
"I'm the Professor, and I know who you are," he says. "I've been waiting for you." Then, the big finish: "Are you curious?"
Of course, I respond. Why wouldn't I be? He hands me a note folded into a taut little square and bids me farewell. I read the note: It requests my presence at 303 West 42nd Street in exactly two hours. I chuckle to myself, for it seems something illicit has taken place. Indeed, something has.
Curiosities: Professor Mysterium's Menagerie of Wonders hearkens back to the days of traveling sideshows à la Tod Browning's 1932 cult classic horror Freaks and takes place in a space resembling a Prohibition-era speakeasy. Actors, dressed in their gaudiest flair, shepherd arrivals in sets of ten up a crumbling set of stairs through a dark patchwork maze of eerily lit rooms before they find themselves in the smoky haze of a backroom bar where a three-piece band serenades their muted guests.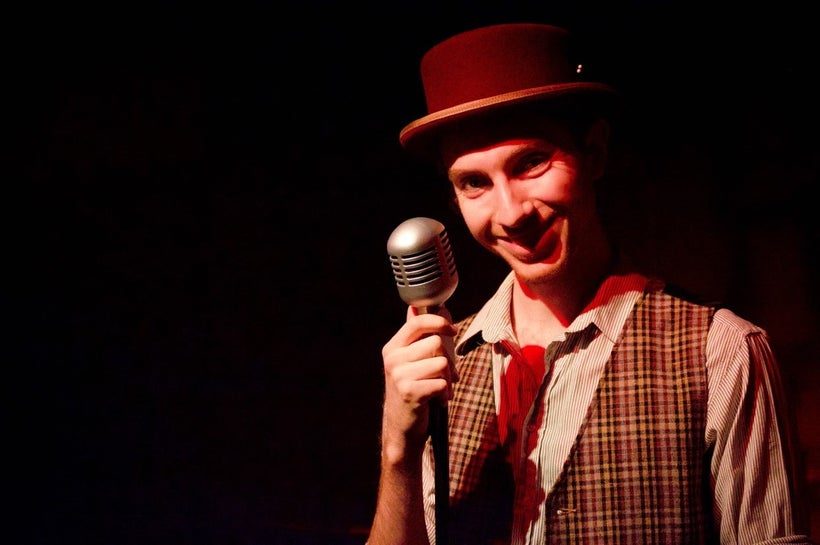 My table is reserved. I am at the front. For a while, no one says much. People buy drinks, sit at their tables––my own is at the front and illuminated by a single candle––and when our emcee, gangly and jazzy, introduces himself, it's to inform us that what we are about to see will play to our most sordid desires. And in a world where the raunchiest sex acts can be located a mere click away, such a claim sounds ludicrous. But in a space where a burlesque performer shoots arrows into balloon targets and where an escape artist contorts himself into a multitude of positions while astride a wooden chair, anything is possible.
It's "the height of the Great Depression," says a spokesperson for the shadowy and anonymous theatre collective behind Curiosities. "Though illegal, traveling sideshows were an ever popular form of entertainment… The Professor is desperate to keep the show afloat no matter what."
These desperate measures include sequestering a blonde ingenue who, the characters admit in several dry allusions, has no discernible talents. "She can't sing, she can't act, she can't dance––why is she with us?" asks one performer.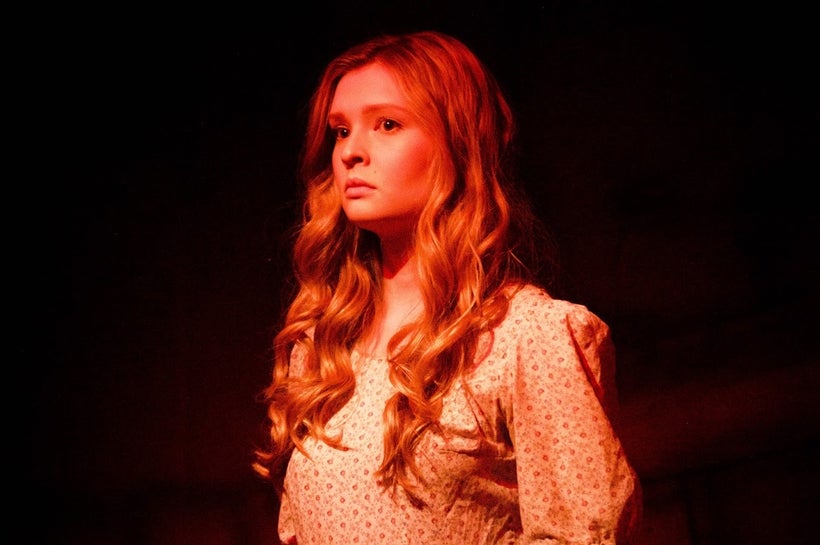 I hear the blonde ingenue's backstory when she introduces herself to me as "Sylvia" in between numbers and persuades me to join her in another room. (The actors, when not center stage, sashay through their confuzzled audience, pick unsuspecting victims out like grubs, and lead them away for a taste of the grime within their caravan.) Sylvia tells me her father was a drunk; the Professor, she admits, took her away with him. She will be making her "debut" this evening––she doesn't seem too thrilled about it. In fact, she's apprehensive. She models a red sheath dress for me. She looks at me––and achingly. Suddenly, another performer walks in, chastises her, and forces her to disrobe before urging her into a bustier. Sylvia would clearly rather be anywhere else than in front of me, humiliated in black lace.
The speakeasy seems decidedly more melancholic when I return, but it won't be the last time someone sidles up to me and whispers into my ear in a voice smooth as wax. I meet a gentleman in a vest who dares me to fire a staple gun into his heart while he shares a tale of infidelity and revenge. A possible future Mafioso tells me an actress has asked I avail myself in her dressing room; when I speak to her, she and her companion, an "alchemist," tell me they hope to raise enough money selling moonshine to escape the Professor's clutches. Others simply smile vexingly in my direction, and that's enough.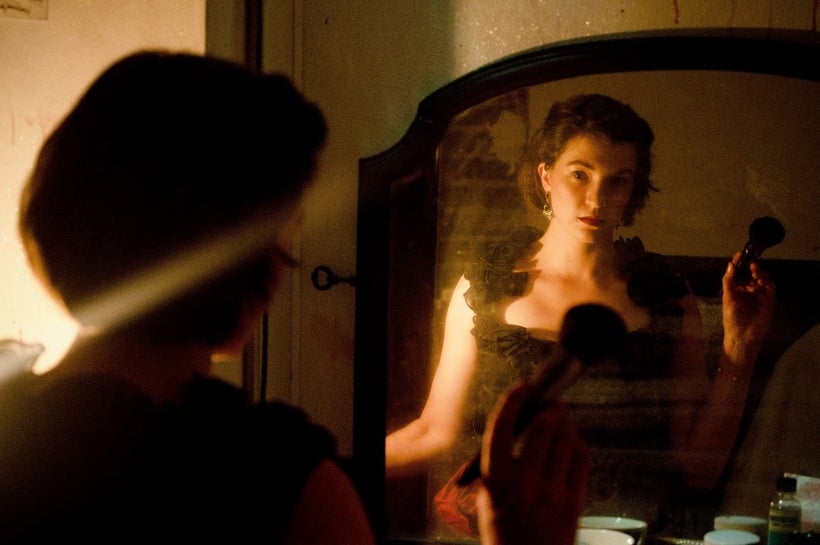 If there are other Choose Your Own Goosebumps forks in the road, I do not walk down them. There's only so much I can see, and the cast of characters will give me scarcely enough to chew before yanking the food out of my mouth. In a show that, according to one performer, has "only continued to grow" with each audience, there's only so much information that can go around for everyone. The show's trajectory, meanwhile, does not require so much participation from a single audience member so as to render them a rogue agent. No, the immersive success of Curiosities lies not in its saturnine burlesque or its Prohibition-era throwback, but in its unfinished sentences and broken threads, its failed attempts at conversation––or its suppression thereof––and its faulty Morse code. If these characters dance, it's against the tug of invisible chains. When Tod Browning's Freaks revolted, it was the culmination of years spent under the unbearable weight of slavery. Our curiosities made us complicit then. We are complicit now.
All of these elements combine for a somewhat disjointed––but always surreal––theatrical experience which owes as much to the forbidden allure of sideshows as it does to the underground culture of blind pigs (even in the anachronistic year of 1936). The story (what you can snag) ends with a sudden, jarring bang of deus ex machina that casts our sequestered blonde ingenue into the pit of the unknown. No saviors. No contracts. No royalties. No comeuppance or even self-serving gratification. (Chicago this is not.) Location, though? That's everything. The atmosphere is a tonic for the nerves. Sitting there made me feel like I'd be arrested any minute.
Curiosities is brought to us by Deaths Head Theatrical, and benefits from the bawdy expertise of local burlesque performers such as Dick Move, Mary Cyn, Minnie D'Moocha, and Lewd Alfred Douglas.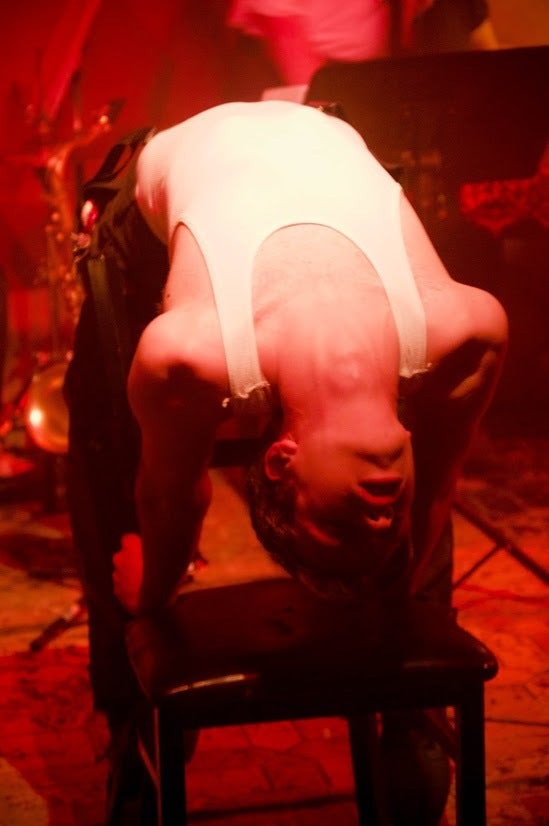 Curiosities runs until December 18, but will return for a longer run in the New Year. Tickets are $50 (VIP tickets are $75) and can be purchased HERE.
Calling all HuffPost superfans!
Sign up for membership to become a founding member and help shape HuffPost's next chapter
This post was published on the now-closed HuffPost Contributor platform. Contributors control their own work and posted freely to our site. If you need to flag this entry as abusive,
send us an email
.