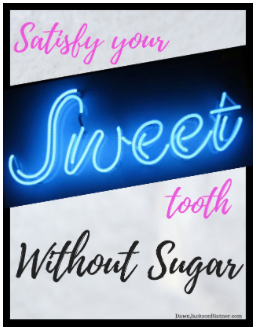 GOOD NEWS: Eating less sugar helps you crave less sugar. Sweet!
I created a whole system to help myself & clients EAT LESS SUGAR >>HERE<<. But sometimes you just want a little treat. So, here's an idea… instead of reaching for sugary treats, reach for FATTY ones.
Eating FAT can make it easier to avoid sugar, thanks in part to the satiety hormone CCK. Fat still has plenty of calories so this isn't a free for all, but it will give a quick pleasure fix WITHOUT blood sugar spikes.
FATTY Ways To Satisfy a Sweet Tooth
3. No Sugar Trailmix: Unsweetened coconut flakes + cocoa nibs + raw nuts
Pro-Tip: Remember sugar doesn't just come in obvious forms like soda, candy, cakes, cookies, and ice cream. It's also lurking in foods like fruit yogurt, protein bars, granola, ketchup, BBQ sauce, pasta sauce, and coffee drinks. So read labels to keep "added sugars" to a minimum.
BONUS: Press PLAY on the VIDEO to hear more of my FAVORITE sweet tooth tricks.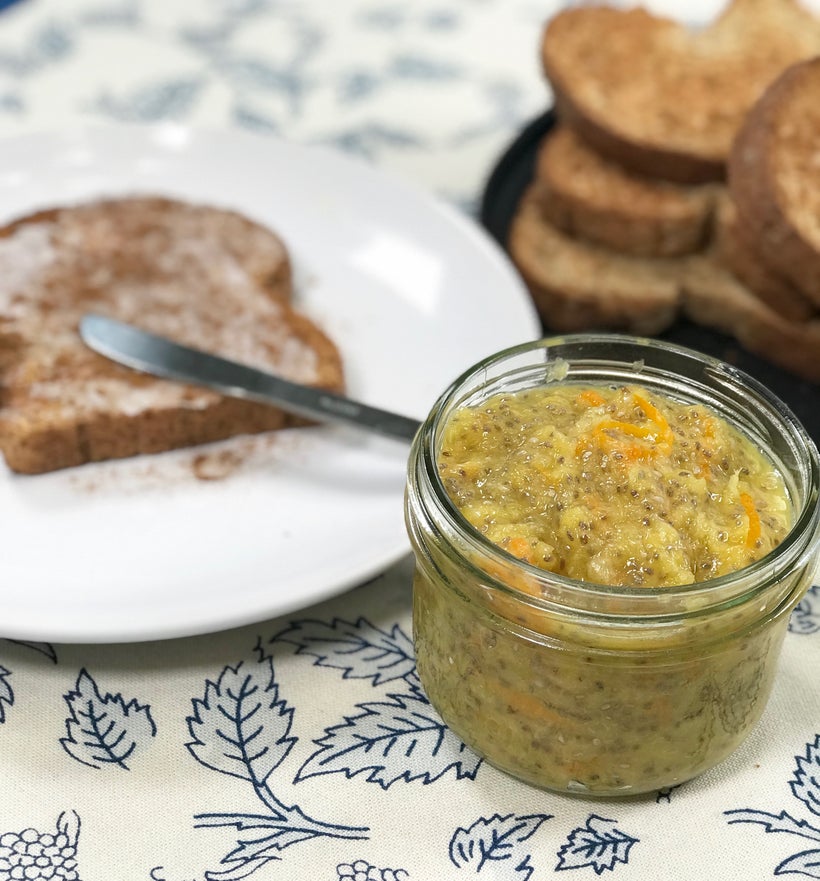 TRY ME: 2-Ingredient Marmalade!! #sponsored
I'm obsessed with high quality food. That's why I've partnered with ALDI. They offer tons of fresh, healthy food at impressive prices. I just created a super healthy & easy recipe using all ingredients you can find at ALDI: Chia Marmalade w/ Cinnamon Toast. BTW I went crazy buying all sorts of stuff at my local ALDI store the other day like bagged salad, grass-fed beef, organic eggs, and even prosecco!
About The Recipe: This isn't your average marmalade. To make it, you puree 2 peeled oranges and then stir in the zest and SimplyNature chia seeds. No sugar added & no cooking! The chia seeds magically thicken it into naturally sweet, spreadable goodness. The cinnamon toast uses SimplyNature organic coconut oil, cinnamon, and Knock Your Sprouts Off sprouted whole grain bread, which I love since sprouting makes the protein & minerals easier for the body to use. #ALDILOVE
Get the FULL RECIPE >>HERE<<
REAL LIFE. REAL NEWS. REAL VOICES.
Help us tell more of the stories that matter from voices that too often remain unheard.
This post was published on the now-closed HuffPost Contributor platform. Contributors control their own work and posted freely to our site. If you need to flag this entry as abusive,
send us an email
.