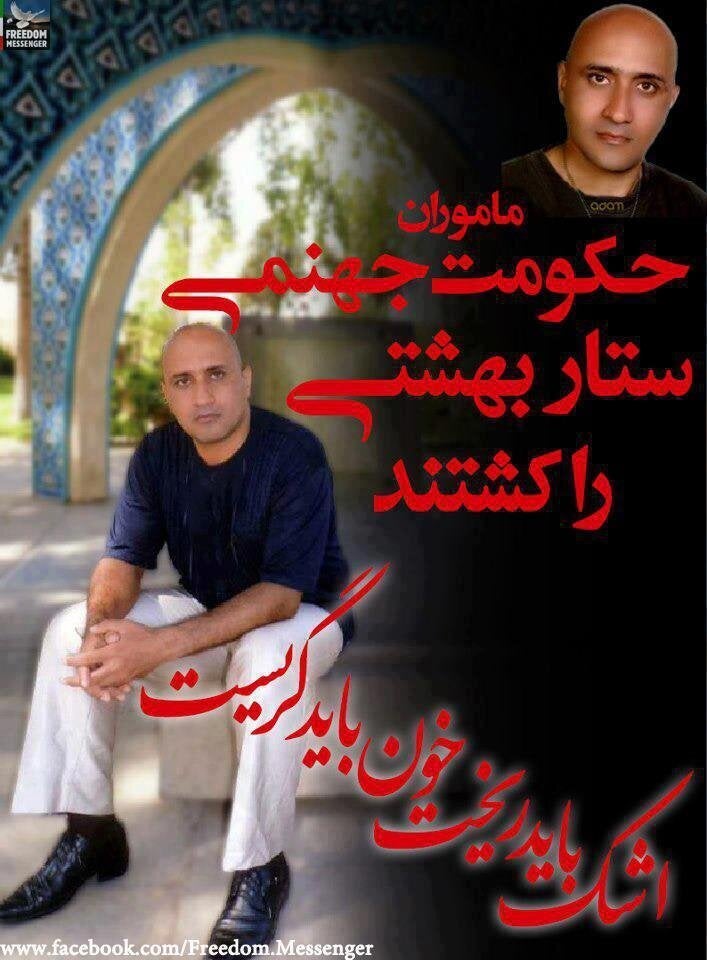 "Buy a grave today and come collect his corpse tomorrow."
This is how Iranian prison authorities reportedly informed Sattar Beheshti's family of the sudden death of their blogger son only a week after his arrest on charges of "threatening national security on social networks and Facebook", the BBC reported.
Iranian security officials arrested Beheshti, a former student activist, blogger and cyber journalist, on October 28 at his home in the southern outskirts of Tehran, according to the Guardian.
He was reportedly taken to the notorious Section 350 of Evin prison, where his fellow prisoners said he was physically tortured during interrogations. "His body was completely mangled under torture. There wasn't an unbroken spot," Kalemeh, a website close to Iranian opposition leader Mir-Hossein Moussavi quoted them as saying.
It is unclear where the 35-year-old was transferred to next, but police officials contacted his family on November 6, announced that he was dead, and told them to collect his body from the Kahrizak detention center.
"We asked them to elaborate on the circumstances that led to his death, but they just told us to shut up. They said it's none of our business," Beheshti's uncle told Iranian opposition website Sahamnews. "They also warned us against going public with this."
Iranian authorities have yet to comment on the case, but the opposition has long accused the state of torturing dissidents.
Human Rights agencies are pressing the Iranian government to investigate the incident. "Fears that Sattar Beheshti died as a result of torture in an Iranian detention facility, after apparently lodging a complaint about torture are very plausible, given Iran's track record when it comes to deaths in custody," Reuters quoted Amnesty International as saying.
British Foreign Office minister Alistair Burt also condemned the case. "Beheshti's only crime appears to be advocating the defense of human rights on the Internet," he said in a statement.
Before You Go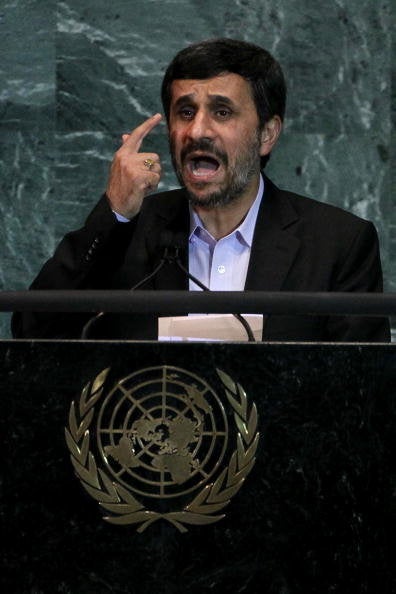 Ahmadinejad's Craziest Quotes
Popular in the Community