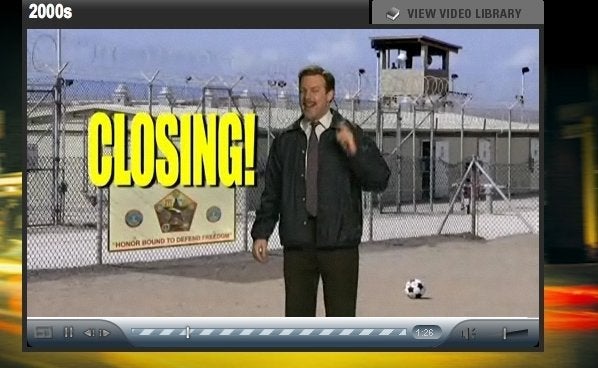 Obama announced he'll close it and "Saturday Night Live" had a commercial for a going-out-of-business sale from Guantanamo Bay.
"Hoods! Blindfolds! Shackles! Chains! Dog bones for people! If it's used to humanely detain or interrogate prisoners, we've got it! And we're passing the savings onto you."
SNL host Rosario Dawson played one satisfied customer who purchased a portrait of Donald Rumsfeld while Jason Sudeikis was the CIA agent advertising the sale.
Popular in the Community