Having just concluded a season that produced banner ratings, "Saturday Night Live" remains a political firebrand unlike any other institution. Forty-two years into its existence, the sketch-comedy staple has benefitted from the divisive election of Donald Trump, even after the show's controversial choice to have him host an episode mid-campaign.
Of course, current-events fodder has always been a key part of the "SNL" brand. What's changed is the speed at which news travels and the country's temperament toward establishments of power.
Two writers ―Tim Herlihy (1993-2000) and Bryan Tucker (2005-present) ― are scheduled to discuss the staff's creative process during a panel at this week's Greenwich International Film Festival. Ahead of the event, HuffPost hopped on the phone with each to reflect on their tenures at the show and what it was like to write during different presidential elections. Below are the highlights, edited for length and clarity.
On approaching a comparatively mild election, like Bob Dole competing against an incumbent Bill Clinton, versus a polarizing one, like Trump versus Hillary Clinton:
Tim Herlihy, an "SNL" writer during the 1996 and 2000 presidential elections: There is no overarching planning. There were never any meetings like, "How are we going to tackle this?" Basically it was pretty simple. We had Phil Hartman playing Bill Clinton as an insincere philanderer. We didn't get into the weeds on welfare reform or anything like that. It was a classic, great, Ted Baxter–level character. And then when Darrell Hammond took over the role, he did it a different way. He's such a great mimic and works so hard and really wants to make it uncanny, but he does have that same go-for-the-gusto that Phil had. And then with Bob Dole, it was very much organic in terms of what Norm Macdonald came up with, and he basically did "cranky old man." We found infinite entertaining varieties of the insincere philanderer versus the cranky old man, and people loved it.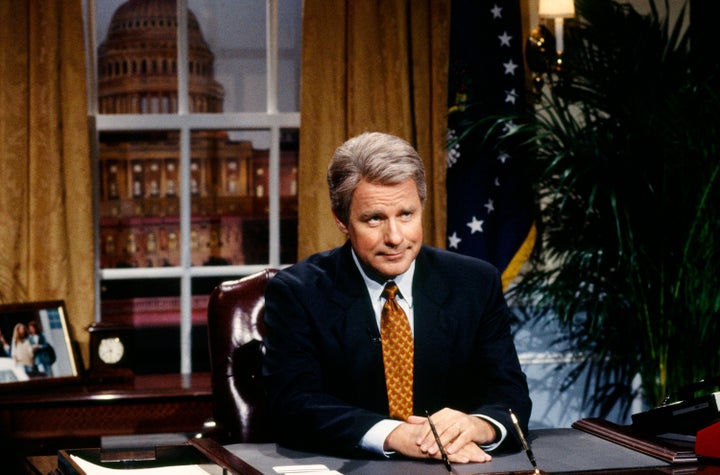 Bryan Tucker, an "SNL" writer during the 2008, 2012 and 2016 presidential elections: There's very little pre-planned strategy about the whole thing. There's not necessarily a meeting where we say we need to tackle these kinds of subjects. I guess we all understand that each election year is going to be important for "SNL" because that's one time where the whole country is watching the same thing, and if we can parody that thing, then we can gain an audience and gain a lot of traction from that. This election was just exceptional because so many people were paying attention to it, and because passions were so deep and there were just a lot of characters, specifically Donald Trump being the biggest character of them all. I think we got a taste of Trump last season in the primaries when we had Darrell Hammond and Taran Killam playing him. But over the summer, it was understood that this was going to be more watched and more people would care about it than in previous elections. I think that was Lorne Michaels' motivation in asking Alec Baldwin to consider it. We wanted to open the season with a big splash, but there was an instinct, specifically by Lorne, that Alec had the right temperament and knew how to play that kind of character in a funny way.
On inviting presidential candidate Trump to host the show in 2015:
TH: We've had presidential candidates on many times. Donald Trump hosted a year before the election. He was technically a candidate, but he was a joke candidate. I wasn't there and I didn't see the whole show, but I assume it was sort of like the times he hosted before. He's a public figure, and nobody thought there was a prayer of him being elected at that point. If we had had somebody host the show after they'd already received the nomination, I would think that would be extraordinarily strange, more for the candidate than for us, because we're going to try to get them to do crazy stuff, and normally a candidate doesn't want to do anything that could potentially get them in trouble. I worked with politicians there, and the difference between the ones who were up for election and the ones who were either retired or in safe seats, in terms of their whole outlook, was tremendous.
BT: Oh, man. It's so loaded. One thing that struck me was, when other candidates come to the show, like Hillary Clinton or John McCain or Al Gore or Mike Huckabee, they bring at least one — and sometimes two or three — other people to talk to us and vet the material that we give them. Trump came alone. He had a BlackBerry and he had his security guy outside the door, and that's about all. When we would present him an idea, he would just go from his gut and say, "I like that" or "I don't like that." Sometimes we could persuade him. Sometimes he would lean out of the door and ask his security guy, "Do you think this is funny? Do you think this is a good idea?" But that was, to me, an insight into him that I hadn't gotten before: He really makes decisions by himself, and although he had people he was talking to throughout the week, there was very little back-and-forth with other people.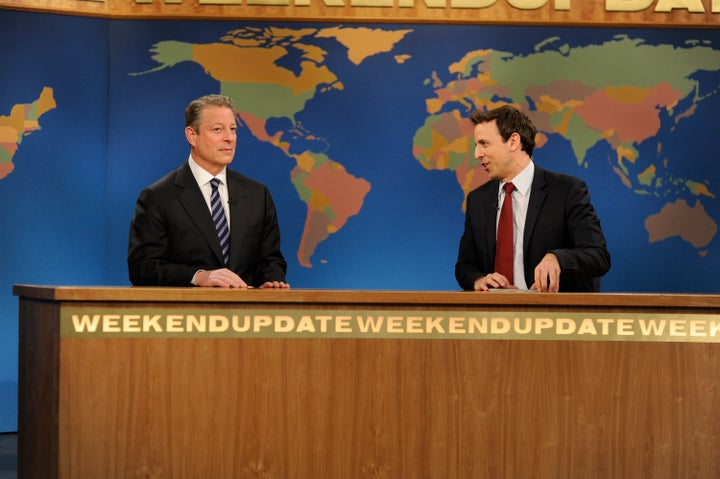 On the sketch Trump didn't want to do:
BT: We did do a dress-rehearsal sketch where he was the Giving Tree, and the Giving Tree was giving fruit to a boy. And eventually the Giving Tree got completely chopped down and was a stump, and Trump was a neighboring tree saying, "You're a sucker, you're getting played, you should not be giving things to these people." And Trump had to stand in a tree with his face looking out of the hole of this tree, and he did not like that. I don't think he enjoyed looking like a tree. He was not into it and it showed, and it did not get a lot of laughs.
On writing comedy for a politically divided audience:
TH: I feel bad for the guys today because it felt like when we were doing it, the Dole-Clinton election seemed to be not terribly contentious. In retrospect, Bush-Gore ― before the ending, obviously ― was certainly not as crazy polarizing and contentious as this. But we never felt that we handled it a certain way. Lorne definitely wanted to do a political sketch every week during the season, or definitely felt like we should make a comment, but it didn't have to dominate the show. And it wasn't demanded — maybe a little during the Monica Lewinsky thing, but it didn't feel like, "You better show us your stuff!" It felt like that started with Sarah Palin. Now, if they did a Trump-less show, people would go bananas. That's a lot of pressure to have [political material]. I don't know how this relates to "SNL," but Jimmy Fallon seemed to get in trouble because he wasn't mean enough to Trump. And the fact that you now have to worry about that, too — you have to make fun of with a certain viewpoint — it just seems like the fact that they pulled off a great, historically rated season is incredible.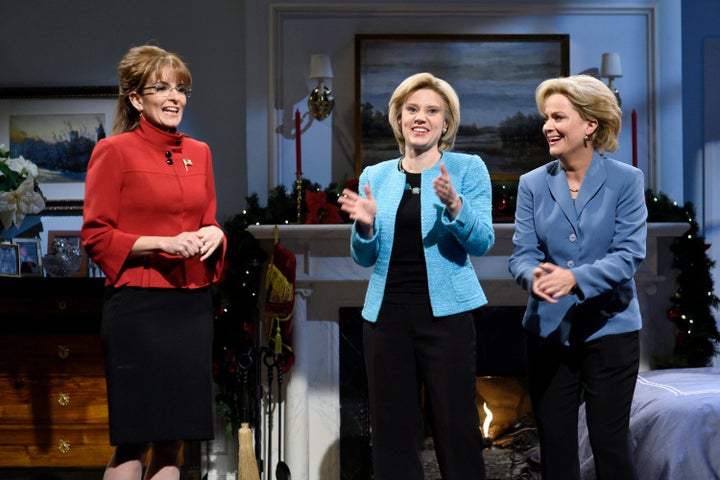 BT: When someone's a candidate, we try our best to parody both sides because we understand that both sides have a shot to win, especially this year. We spent a lot of time and effort trying to develop Hillary Clinton, and Kate McKinnon was a huge part of that. Looking at the polls, we assumed she was going to win, so we had planned for that character to be around for a while. But once the candidate is elected, in this case Trump, there's very little attention paid to the opposition. You know, we don't see Chuck Schumer in the news nearly as much. Once that person is in charge, and once that person is the voice of authority for our country, one of our jobs is to poke fun at authority. When he's inaugurated, it opens up how much we might want to take shots at that person. Before, we're trying to be a big tent. Our show is always trying to be a big tent, but before, we're making a very concerned effort to parody both sides because America is paying attention so much to both sides. But afterwards, when one side has so much power and one side has so little, we go after the people who have that power. We punch up.
TH: I've always thought — and I learned this early on, not just with "SNL," but with my film work — you gotta do your thing. You can't chase an audience. You look at Colbert and Jimmy Fallon, and you see, well, Jimmy's winning with the good demographics but Colbert has the overall rating and seems like he's better approved of on Twitter. It's just so complicated at this point, and there's so many types of winning that even if you wanted to be someone who rode the trends and did all the right things and pushed all the right buttons, it's too complicated. It forces you to be true to yourself.
On responding to the country's heightened awareness of racial politics:
BT: I think "SNL" is a little more attuned to racial and cultural issues, but that's more of a reflection of the whole country. I just think America, and entertainment in general, is becoming more like that. I'm not sure we could have done it when I first started, but I wrote for Dave Chapelle and Chris Rock, and those are the kinds of things I gravitate to. In my first year, I would write Kenan-as-Al-Sharpton sketches. Those would get on here and there, and that was gratifying because I'm not sure a lot of white America knew Al Sharpton. But I do think, in general, the country ― and our show, as well ― has been a little bit cognizant of presenting those diverse viewpoints.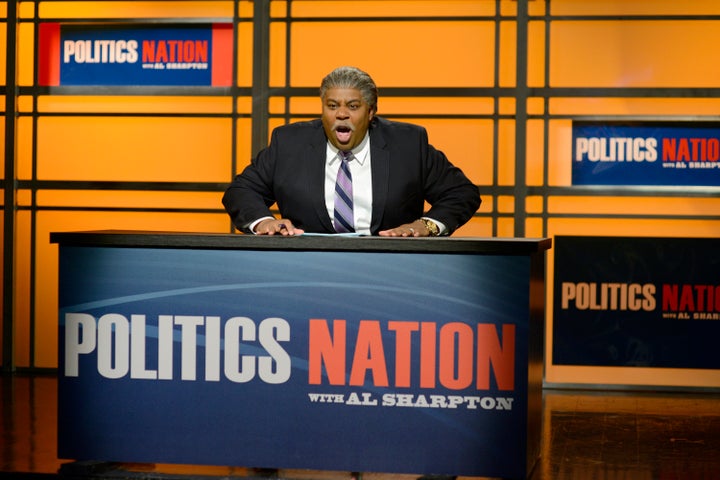 On producing an episode the week after the 2016 election, and having Dave Chapelle host after years away from the spotlight:
BT: It was super gratifying because I think the show came out really well. It was an incredibly hard week because that was the week of the election. Our normal writing night is Tuesday night — that's when everything gets written for the show, and we pick things on Wednesday. So Tuesday night, everyone was looking at the election, and not only were we distracted — I think a lot of us were stunned with the result, and then Wednesday a lot of people weren't feeling very funny. As a result, a lot of the things that were read were not very good, frankly. That was disappointing because Chapelle had made this huge risk and huge commitment. He hadn't been on mainstream television in 10 years. On Wednesday, after all our sketches were read, we felt pretty bad. But we spent the next two or three days rewriting. That election-night sketch was rewritten several times to reflect people's moods. And eventually we pulled out what I think is one of our better shows of the season. The dress rehearsal was not great. One of the great things about "SNL" is you can write and rewrite and rewrite up until the last minute, and luckily things all came together, which was really nice. Chapelle had come a few weeks prior, and I was one of the few friendly faces he knew because I had written for "Chapelle's Show." I told him personally, "We'll do everything we can to make this show great, and I will work very hard to make sure we write things that are in your voice." I was very gratified when he went out and did that killer monologue, which he wrote all himself. We had other pieces in the show that also felt like him, and also did really well, and reflected the mood of the country that week.
Popular in the Community