Saks Fifth Avenue's Key To The Cure campaign has donated millions of dollars to cancer research over the past 15 years. And while there may be nothing funny about that news, there is at least one thing to laugh about this year: the store's collaboration with "Saturday Night Live," which was announced back in June.
As part of the partnership, Saks paired up with a slew of designers, such as Diane von Furstenburg, on an entire 'SNL'-inspired creation. What we didn't realize before, though, was that Saks planned on trying to get us to dress like 'Gilly,' one of Kristen Wiig's most famous, recurring characters, who is known more for her big hair than good style.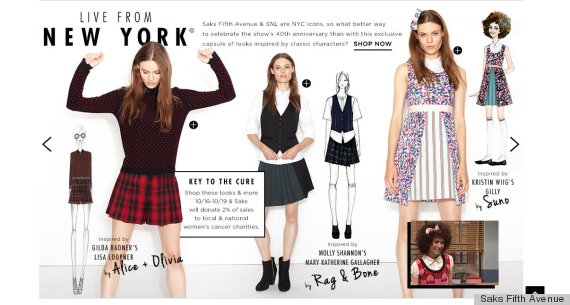 We must admit the adaptation is certainly more wearable than something Gilly would wear herself, but we're not sure that Gilly-chic is picking up steam anytime soon, either. Still, two percent of all proceeds bought during the charity shopping weekend (Oct 16 - 19) will be donated to cancer research. If that's not a good enough reason to dress up like a character, we're not sure what is. If all else fails, at least you'll have a pretty fancy halloween costume.
Head to Saks to see the entire collection.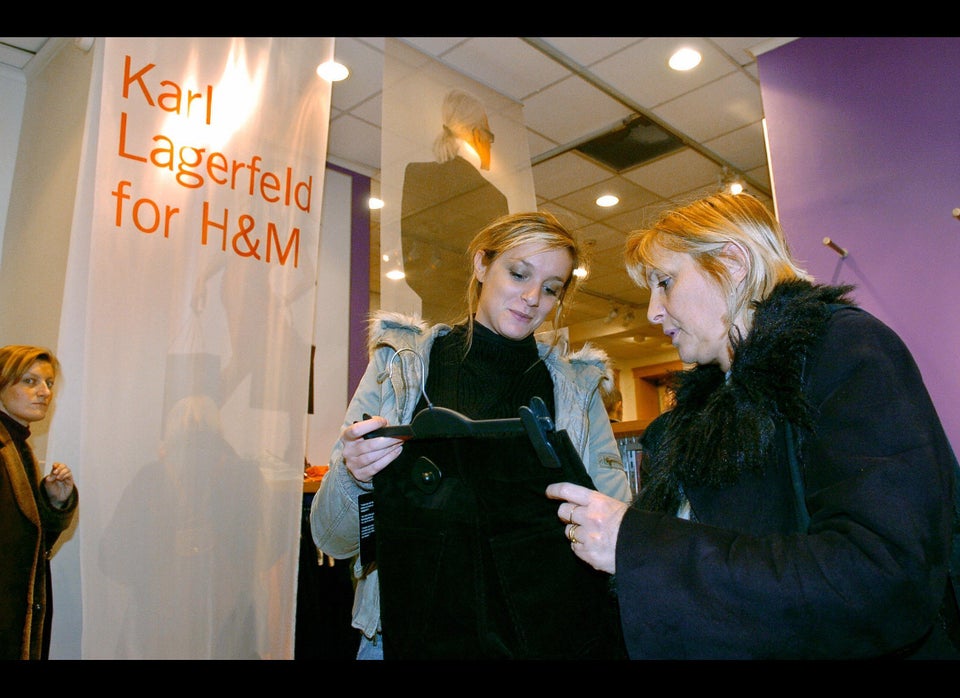 A History Of Designer Collaborations