GENEVA, Aug 25 (Reuters) - Air strikes by the Saudi-led coalition in Yemen are responsible for the largest part of the 3,799 civilians killed so far and it has committed other violations that may contravene international law, the U.N. human rights office said on Thursday.
Houthi rebels and allied forces loyal to former President Ali Abdullah Saleh, who rule the capital Sanaa, have carried out rocket and mortar attacks on residential areas and used landmines, it said in a report.
In a statement, U.N. High Commissioner for Human Rights Zeid Ra'ad Al Hussein called for an international investigation into the grave violations, saying a national commission had not worked in pursuing perpetrators.
"The cases monitored by the Office indicate that air strikes were the single largest cause of casualties," the U.N. report said. "The prolonged duration of the conflict has strongly heightened the disastrous risk of a systemic collapse of Yemen."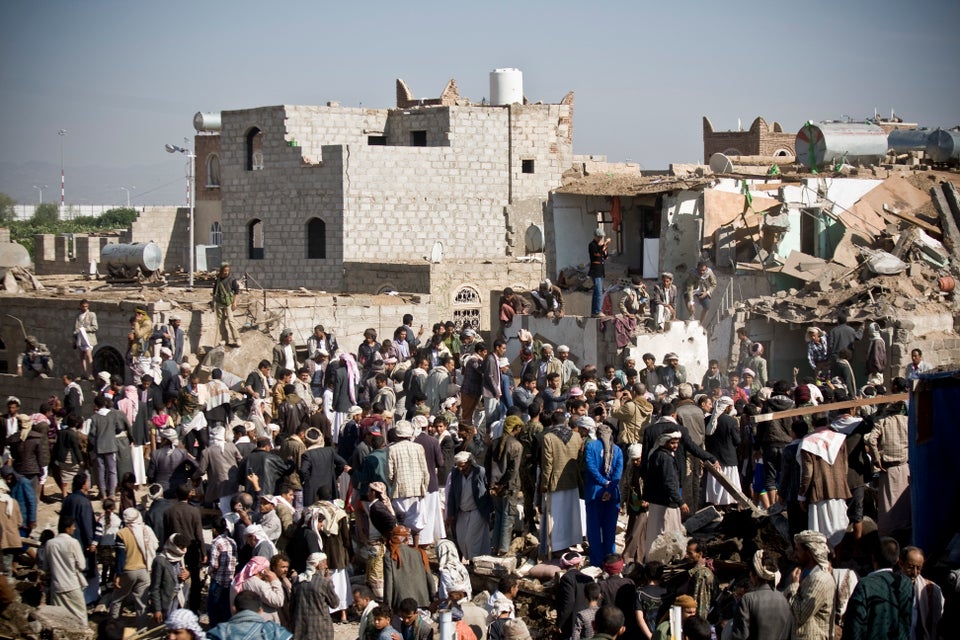 Saudi Airstrikes Yemen
Popular in the Community