Saudi Arabia has been supplying Syrian rebels battling the regime of President Bashar al-Assad with arms bought from Croatia, according to The New York Times.
Citing unnamed US and Western officials, the newspaper reported late Monday that the Saudi-financed "large purchase of infantry weapons" was part of an "undeclared surplus" of arms left over from the Balkan wars in the 1990s and that they began reaching anti-regime fighters via Jordan in December.
That was when many Yugoslav weapons started showing up in YouTube videos posted by rebels, it said.
Since then, The Times added, officials said "multiple planeloads" of weapons have left Croatia, with one quoted as saying the shipments included "thousands of rifles and hundreds of machine guns," as well as an "unknown quantity of ammunition."
A spokeswoman for the Croatian foreign ministry told The Times that, since the start of the Arab Spring, the Balkan country had not sold any weapons to either Saudi Arabia or the Syrian rebels. Saudi and Jordanian officials meanwhile declined to comment, the newspaper added.
The Times said Washington's role, if any at all, was unclear.
However, it quoted one senior US official as describing the shipments as "a maturing of the opposition's logistical pipeline."
Rebels have been fighting Assad's regime since an uprising against his rule erupted in March 2011 and now control large parts of the country, especially in the north. According to the United Nations, the fighting has claimed 70,000 lives.
On Monday, Syria's opposition cancelled a planned boycott of an international conference on the conflict, to be held in Rome on Thursday, after appeals from Britain and the United States.
The Syrian National Coalition said Saturday it was withdrawing from the 11-nation meeting and planned visits to Washington and Moscow in protest at the world's silence over the mounting civilian death toll in Syria.
Copyright (2013) AFP. All rights reserved.
Related
Before You Go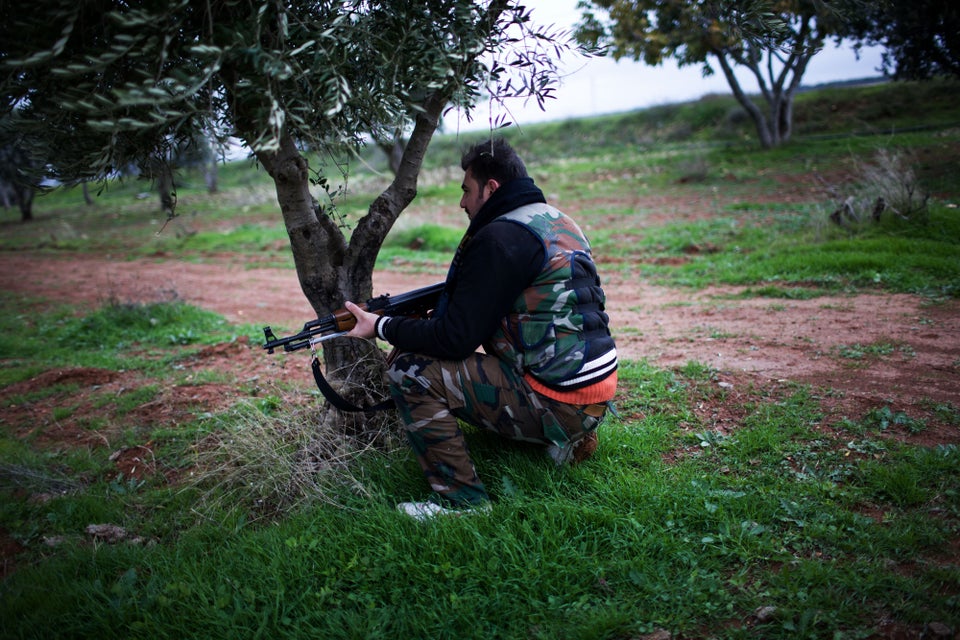 Syrian Rebels Make Gains In December
Popular in the Community